Batseba Kassa
RUNVAN® Youth AMBASSADOR
Meet Batseba, a grade 11 student who is currently attending Templeton Secondary in Vancouver. Batseba is a long-timed experienced runner who'd started her life as an athlete at just the age of 8. Growing up, Batseba has competed in various cross-country and T&F events with her elementary team, 'Hastings Hornets'. So far, she has proudly completed multiple RUNVAN® events including Fall Classic 5 & 10K, BMO Vancouver Marathon 8K, Turkey Trot, and the First Half. Today, Batseba continues to promote and run all kinds of fitness through school, Templeton Running Club, and most importantly, her RUNVAN® team.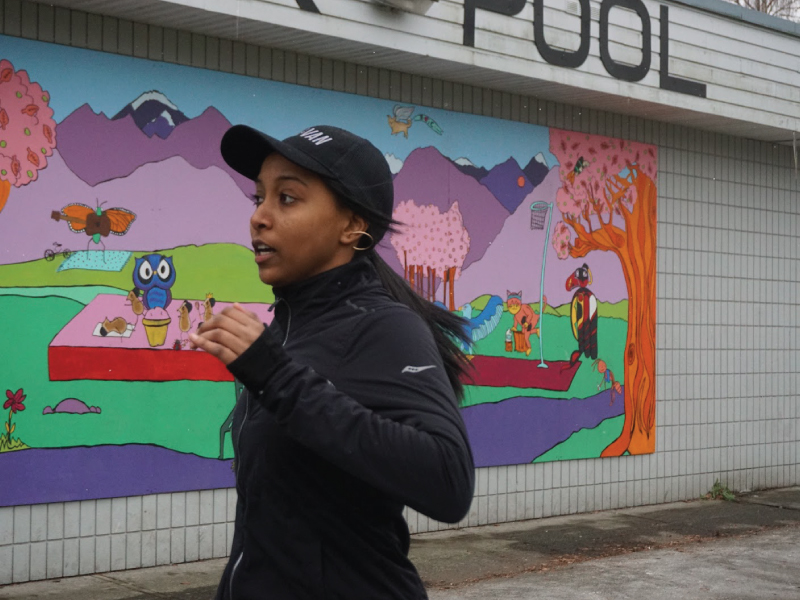 Take us back to your first RUNVAN® race. What was it like? How long ago was it? What do you think has changed since then?
I ran my first Fall Classic 5K in 2017. It was like entering a different world! All the runners, volunteers and families who had came out on that day made it a memorable event for me, especially my Templeton School team. Since the Fall Classic, I'd spent hours on training so I would be able to participate in other RUNVAN® races and experienced new paths along the way, which had helped me become more aware of my fitness.
Name a few of your favourite places to run in Vancouver. Why do they stand out for you?
From mountain trails to the seawalls, from seawalls to the busy streets of Vancouver! I'm so fortunate to be living and running in one of the most beautiful scenic cities ever.
Running is a great way to see the world. Of all the places you've traveled to, which was your favourite spot to run in and why?
Two years ago, I went back to Eritrea where i spent some of my time running through different areas within the country and villages where my parents originally grew up. It was truly amazing to see the two places I'd fallen in love become so important through my running.
What is your pre-race routine?
Personally , when it comes to pre-race day routine, the words 'rest day' or 'short cut' aren't used to prepare myself physically and emotionally. I try my best to schedule out a plan of what I may be focusing on during day before my race. Some things I would include are Nutrition (make sure I'm well fuelled), couple hours of weight training, meditation, hydration and a good amount of sleep. Try avoid any high intensity interval training, especially the night before. In the morning, have some time to provide yourself with a protein kind of breakfast (highly preferred) and make sure your body is amped up with some light stretches.
Pay it forward: What's the best advice you've ever received about running? 
Always let that energy be your love language! Just to make things easier, always bring out a plan to where you're hoping to be at and play around with concepts until you are well satisfied.