Craig Premack
RUNVAN® AMBASSADOR
Meet Craig, a leader of the North Burnaby Runners, who started out competing as a road cyclist and triathlon athlete.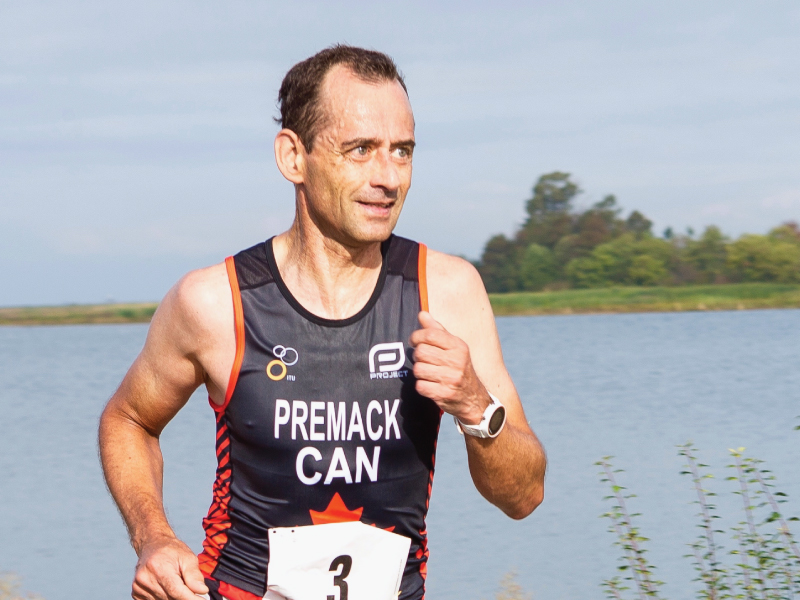 Take us back to your first RUNVAN® race. What was it like? How long ago was it? What do you think has changed since then?
My first RUNVAN® event was the BMO Vancouver Marathon 8K in 2009. All events shared a common finish line, I had no idea that I had finished 3rd OA. I was on my bike about to ride home when I heard my name called. Best run ever! And being a RUNVAN® pacer is wonderful. Witnessing elated runners realizing their goals.
Name a few of your favourite places to run in Vancouver. Why do they stand out for you?
My favourite run is the perimeter loop at Burnaby Lake. It's peaceful, close to home, and exactly 10km. Also, I'm very fond of the Grind.
Running is a great way to see the world. Of all the places you've traveled to, which was your favourite spot to run in and why?
Riding the Paris-Brest-Paris 1200 was the most amazing experience I've had. The small towns would have the streets decorated and people would cheer through the night.
What is your pre-race routine?
My pre-race routine involves visualization, I try to picture the entire event. I'll be eating lots of carbs the night before, this takes the pressure off the need for a big breakfast prior to the event.
Pay it forward: What's the best advice you've ever received about running? 
Advice from experience? Nothing new on race day, that's what training time is for. That double-caffeine gel may not agree with you, and those brand new shoes may cause blisters.