Jeffrey Low
RUNVAN® Youth AMBASSADOR
Meet Jeffrey, a grade 12 student at Windermere Secondary School and passionate runner. Jeffrey ran his first half marathon in early 2018 and has since completed four half marathons and eight other races. At the 2018 Seattle Half Marathon, he achieved a personal best of 2:01:07. He is currently training to run a half-marathon in under two hours.
Since September of 2017, Jeffrey has been an active member of his school's running club. They meet two mornings a week at 7:30 am to practice for half-marathons. During their practices, he helps with leading stretches and presenting routes to 20 youth runners. As well, at their practices, they run alongside local elementary students to ease their transition into high school and teach them the importance of living an active lifestyle.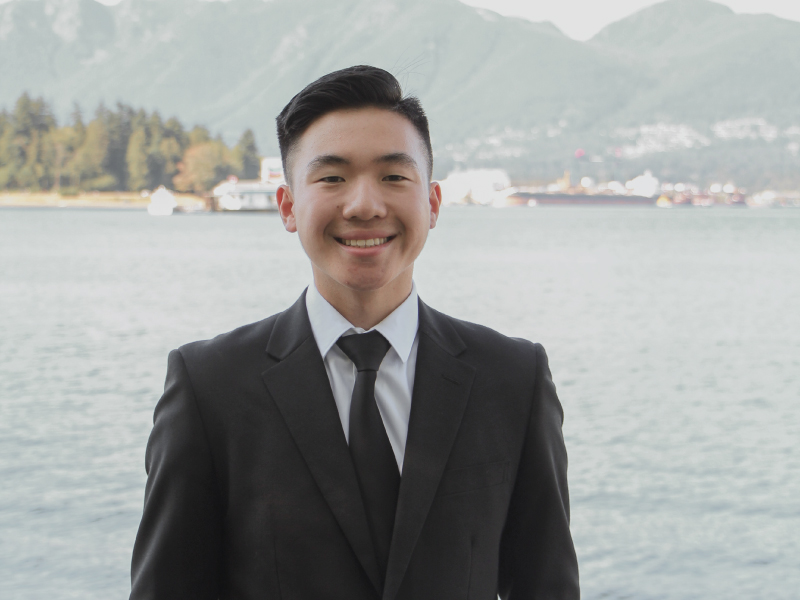 Take us back to your first RUNVAN® event. What was it like? How long ago was it? What do you think has changed since then?
My first RUNVAN® event was the 2018 BMO Vancouver Half Marathon. I was extremely nervous going into this event because I had only trained for distances up to 13 kilometers and did not know if I could finish it. By taking that risk, I discovered what my limits are and became more comfortable with running new races. I cannot comment on how the running scene has changed yet, as I do not have enough experience. Hopefully I can in the future!
Name a few of your favourite places to run in Vancouver. Why do they stand out for you?
My favourite spot to run in is along the Seawall along Stanley Park on a sunny day. Feeling the golden rays of sunshine tingle on your skin, letting the sound of crashing waves enter your ears, and inhaling the fresh air of the forest, all while running, is truly an unparalleled experience. Another spot that is closer to where I live is Trout Lake. Its shorter routes make this an excellent location to train for speed and stamina, instead of running around a standard track which may get a bit boring.
Running is a great way to see the world. Of all the places you've traveled to, which was your favourite spot to run in and why?
Seattle was my favourite spot to run in because it was fun to compare it to my hometown, Vancouver. Although the two cities have similar physical characteristics, they have distinct running atmospheres. During the Seattle Half Marathon, I felt compelled to push myself beyond my limits, while in Vancouver Half Marathons, I want to enjoy the scenery and experience.
What is your pre-race routine?
Three hours before a morning race, I have a have a large breakfast consisting of: a cup of coffee, a bowl of oatmeal, a banana, and vegetable omelette. This carb-filled meal allows me to have enough energy to power through my runs without running into any premature fatigue.
Pay it forward: What's the best advice you've ever received about running?
Often, new runners will tense their elbows close their ribcage while they run. It is important for runners to relax their arms so they can feel less pain and improve their mobility. I used to tense my elbows close to my ribcage while I ran, but after I began loosening my arms, I saw drastic improvements!