Krista Wollny
RUNVAN® AMBASSADOR
Meet Krista, a PhD student at the University of Calgary. Krista is also a Registered Nurse and teaches in the Faculty of Nursing. In her free time, she coaches for YYCRunCrew and loves spending time in the mountains. She is also a triathlete and finished her first Ironman in May 2019. Krista will be running her FIRST marathon this year in Vancouver! Be sure to say hi when you see her on the course!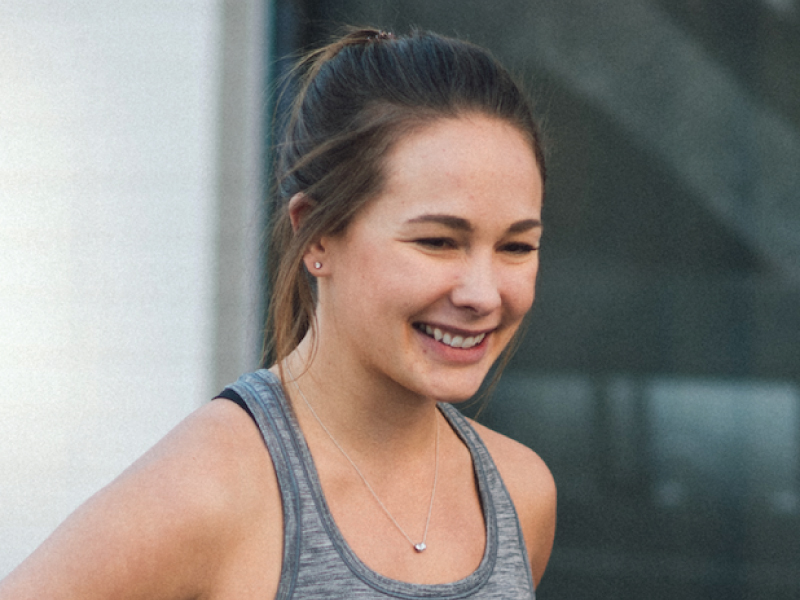 Name a few of your favourite places to run in Vancouver and Calgary. Why do they stand out for you?
In Vancouver, I love running along the Seawall. My family would visit Vancouver when I was a child, and my sister and I were fascinated by the purple starfish. When I run the seawall, it reminds me of our visits. In Calgary, I love running along the Bow and Elbow rivers because there's always other runners to keep you motivated.
Running is a great way to see the world. Of all the places you've traveled to, which was your favourite spot to run in and why?
Boston has to be my favourite spot for running. Running along the ocean at sunrise is a magical experience. There's always so much history to see throughout the city, and a run is a great way to hit up the sites. Not to mention, the inspiration from the 30,000 that fight for a spot to run there each April.
What is your pre-race routine?
Coffee. Peanut butter toast. A half-banana. Stay warm. Hug friends/family.
Pay it forward: What's the best advice you've ever received about running? 
I would always get extremely nervous before competitions. A coach once told me that: Being nervous is a good thing. It means something exciting is about to happen.