Nikka Andrade
RUNVAN® YOUTH AMBASSADOR
Meet Nikka, a grade eleven student at Templeton Secondary in Vancouver. Nikka is part of the Templeton Run Club and helps to promote running and physical activity within her community. She has participated in a number of RUNVAN® events including the BMO Vancouver Marathon 8KM School Challenge, the Marathon Relay, and the Fall Classic. This year Nikka will again help to organize and facilitate the Templeton Fun Run promoting active living for youth.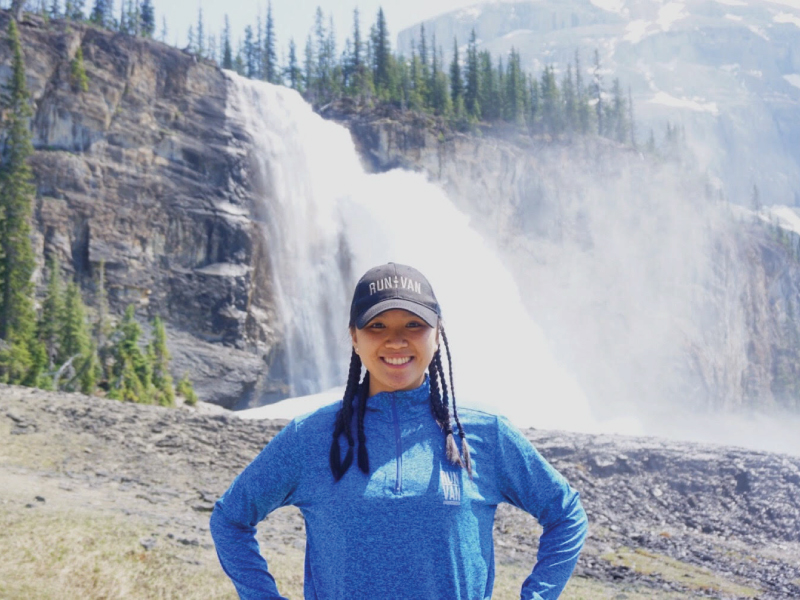 Take us back to your first RUNVAN® race. What was it like? How long ago was it? What do you think has changed since then?
2016 I ran my first-ever running event at the BMO Vancouver Marathon 8KM School Challenge. Until then, it felt as though participating in such a celebrated community running event was like a dream. I couldn't even believe that I was one of the participants in such an energized event. I was really stoked by the people who were cheering the runners on from all different parts of the world. Now, a couple of years later, I still get so excited for the events.
Name a few of your favourite places to run in Vancouver. Why do they stand out for you?
I really enjoy running on the Seawall. The fresh air, and the scenery of the ocean and the mountains helps to pass the mileage and motivates me to continue running. It's also a good place for people watching.
Running is a great way to see the world. Of all the places you've traveled to, which was your favourite spot to run in and why?
When I first started running with our school Run Club, we would do distance training runs to New Brighton Park in East Van. I always enjoyed the fresh air, seaside trail, and running with our school team.
What is your pre-race routine?
The day before the event, I always go for a light run and then get a good night's sleep. I eat a lot! I load up on bananas, and some carbs the days leading into the race. On the morning of the race, I wake up early, have a hot shower and a good stretch.
Pay it forward: What's the best advice you've ever received about running?
Run as if you are being chased by a buffalo, think as if it is your last run. Having been chased by a buffalo as a child, it certainly made me run fast!