Tips for beginners looking to conquer their first 42.2KM
by RUNVAN®


Interested in running your first Marathon? Tackling your first big race can take both time and motivation. With some training and the help of these 6 simple tips, there's no reason why you can't cross 'run a Marathon' off your bucket-list! Vancouver is home to one of the most scenic and beautiful Marathons in the world, and if 17,000 other runners can cross that finish line – so can you.
1. Build your base mileage
Training for a marathon takes time – the average runner takes about six to eight months to train, and runs about four times a week. You want to increase your running distance gradually, and work your way up to the distance. A weekly increase of 10% is suggested, but don't rush your training because this can result in injury. Set goals for yourself, and you'll be running marathons in no time!
If you haven't already, consider running a Half Marathon first, and build your way up from there. Vancouver is home to many popular Half Marathons, including the fast First Half in February, the BMO Vancouver Half Marathon in May, and the Fall Classic Run in November.
2. Cross-train
You'll be running all day on race day, but in the months leading up to the it, include some cross-training into your workout routine. Incorporate activities such as weight training, and swimming. This helps to improve your speed, strength, and endurance, and will ultimately make you a faster and stronger runner.
3. Take rest days
Rest days help to prevent injury and give your body time to recover. Aim to train no more than three to four days a week with rest days in between. You can find a sample 17-week training sample designed by Running Room founder, John Stanton, here.
4. Stay motivated
The journey to running your first Marathon can be hard, but training with a running group or running with a friend can help you stay motivated. The Vancouver running community is home to many local run crews, and you are also welcome to join us every Thursday morning Downtown to run with our RUNVAN® Crew!
5. Familiarize yourself with the course
Check out and familiarize yourself with the course prior to race day to prevent surprises on the day. Many event maps include a turn-by-turn chart and elevation graph so you can prepare accordingly. Vancouver's only Marathon is known for its hills, including the famous one Camosun, so don't forget to incorporate some hill training into your schedule. You can find a map of Vancouver's only Marathon here.
6. Be comfortable in the gear you're wearing on race day
Plan out your gear before race day and wear something you've run in before and know is comfortable. Remember, you're going to be running for a few hours, so race day is not the time to try out a whole new set of running clothes!
There are many local races in Vancouver year-round so there are lots of chances to challenge yourself and see where you're at. RUNVAN® annually organizes four events throughout the year: First Half in February, BMO Vancouver Marathon in May, Granville Island Turkey Trot in October, and Fall Classic Run in November.
Related Articles
---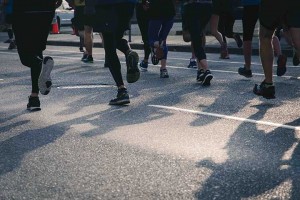 Finding the shoe that fits
You'll be spending lots of time in them. Keep these three tips in mind when shopping for your next pair of running shoes.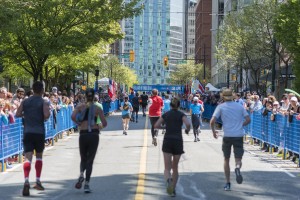 Preparing for race day
The days leading up to race day are key to a successful Marathon. Find 7 race day tips to prepare for the next BMO Vancouver Marathon.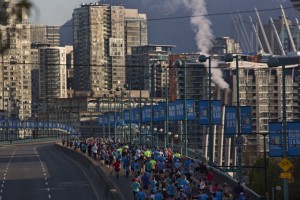 Resources
Find training advice, tips to prepare for race day, and more. These articles are here to help you prepare for a successful race day.