How to conquer a Half Marathon from a 10k
by RUNVAN®


Half Marathons are becoming one of the most popular long-distance events, and conquering the 21.1KM means you're halfway to running the full 42.2KM. 10Ks are fun and all, but for those looking for a new challenge, the Half Marathon is an excellent choice. Below are some tips on training up from a 10K to a Half Marathon.
1. Up your training
Most people can run a 10K with minimal training, but the biggest difference between the two is frenquency. On average, when training for a Half, runners up their training schedule to four to six times a week. This includes interval workouts, tempo runs, long runs, and crosstraining. Test your stamina by gradually adding distance to your run each week.
2. Crosstrain
While increasing your mileage, it's important to strengthen your thighs, glutes, hamstrings, calves, and abdominals to decrease your risk of injury. By crosstraining, you'll not only improve your speed, strength, and endurance, but this will ultimately make you a faster and stronger runner overall. Incorporate some low-impact workouts such as swimming and cycling into your trainign schedule.
3. Know your pace
A Half Marathon is a little more than twice as long as a 10KM, and when running your first one, you should expect to finish at a slower pace than your 10K pace. Calculate your Half Marathon pace by taking your 10K pace and adding 5-8%. Most RUNVAN® races will have pace bunnies to help keep you on pace, so find your group and try to stick with them.
4. Stay motivated
Training for a Half Marathon can be a lot of work, so try joining a run crew or running with a friend to help you stay motivated. There are many local run crews you can join, and you are also welcome to drop by the RUNVAN® Crew, every Thursday morning in downtown Vancouver.
5. Set some goals
Another way to stay motivated is to set some goals for yourself. One way to do this is by registering for a race so you have something to work towards. Vancouver is home to many Half Marathons year-round, including the First Half in February, BMO Vancouver Half Marathon in May, and the Fall Classic Run in November.
You can find a sample 17-week Half Marathon training program here.
Related Articles
---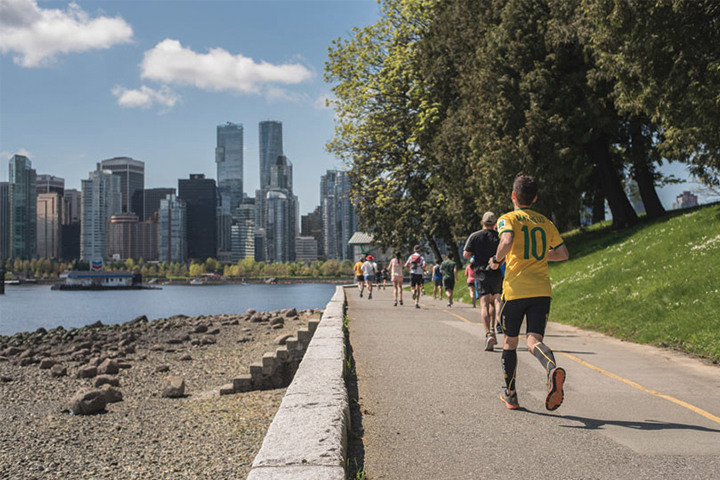 Running your first Marathon
With some training and the help of these 6 simple tips, there's no reason why you can't cross 'run a Marathon' off your bucket-list!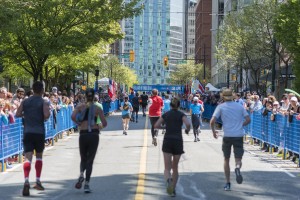 Preparing for race day
The days leading up to race day are key to a successful Marathon. Find 7 race day tips to prepare for the next BMO Vancouver Marathon.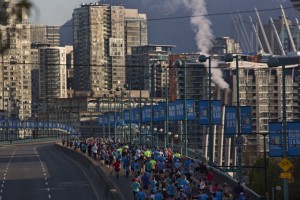 Resources
Find training advice, tips to prepare for race day, and more. These articles are here to help you prepare for a successful race day.