Benefits of running a marathon
by RUNVAN®


Considering running a marathon? Running a marathon provides you a sense of accomplishment and health benefits. With proper training and attitude, you are ready to race.
Here are some of reasons to run a Marathon:
1. Set Goals
Running a marathon is a perfect way to set life and fitness goals. You practice self-discipline and upon completion feel a sense of accomplishment.
2. Discover New Places
Checking out new marathons is a great way to travel the world. International marathon events celebrate a city's scenery, culture and athleticism, and often attract a large audience. Here are some great destination marathons.
3. Bond with friends, family and colleagues
Train for and run a marathon with a group, as it allows you to bond, motivate and inspire each other.
4. Health and Mental wellbeing
Running is proven beneficial to your overall wellbeing – feel happy, motivated and keep up a healthy lifestyle.
Related Articles
---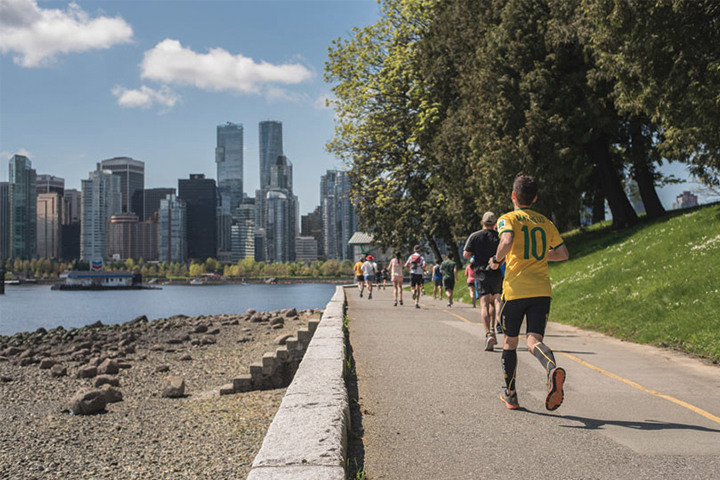 Running your first Marathon
With some training and the help of these 6 simple tips, there's no reason why you can't cross 'run a Marathon' off your bucket-list!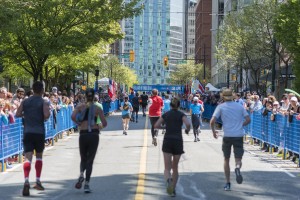 Preparing for race day
The days leading up to race day are key to a successful Marathon. Find 7 race day tips to prepare for the next BMO Vancouver Marathon.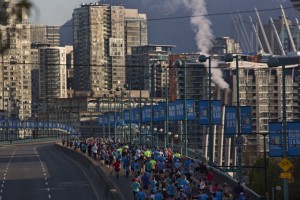 Resources
Find training advice, tips to prepare for race day, and more. These articles are here to help you prepare for a successful race day.