Featured on the BMO Vancouver Marathon and Relay courses.
Overview
Spanish Banks Beach, a hot-spot for locals and tourists, is recognized for its walking trails, beautiful sights, and available space for recreational activities. With many fields along the beach, Spanish Banks is a great place to play a sport, have a picnic with family and friends, walk or run. Located on NW Marine Dr west of Tolmie St, Spanish Banks is easily accessible by transit and has available parking. The beach is actually comprised of three beach sections including Spanish Banks east, Spanish Banks west, and Spanish Banks extension.
Bordering the Burrard Inlet, Spanish Banks spans 16-acres and features stunning mountain and city panoraic views. The low tides lead to warmer temperatures, making the beach a popular spot for swimming, while its volleyball courts, BBQ areas, and concession stands make it a local favourite in the summer months.
BMO Vancouver Marathon and Relay runners first see the beautiful shores of Spanish Banks at around KM 22.
Find both stunning shoreline and mountain views at Spanish Banks. Photo: Coley / RUNVAN®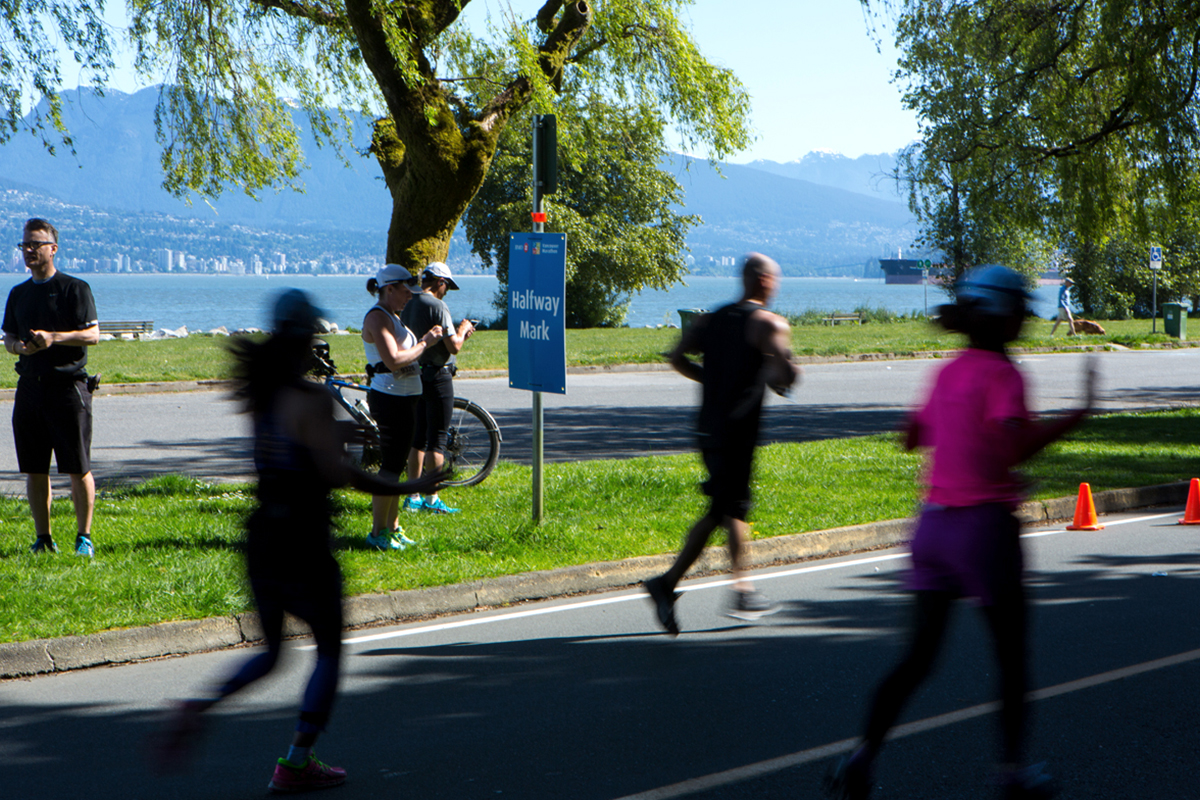 Runners pass Spanish Banks just after the halfway mark of the race. Photo: Coley / RUNVAN®
---
NEIGHBOURHOODS | RUN | CHEER | VOLUNTEER | PHOTOS