OUR TEAM
VANCOUVER INTERNATIONAL MARATHON SOCIETY
World-class. Community driven.
The Vancouver International Marathon Society RUNVAN® is a non-profit, volunteer-run organization comprised of a small team of event staff and a volunteer Board of Directors. RUNVAN® traditionally relies on the support of nearly 3,000 volunteers annually to host the First Half, BMO Vancouver Marathon, Granville Island Turkey Trot and Great Trek.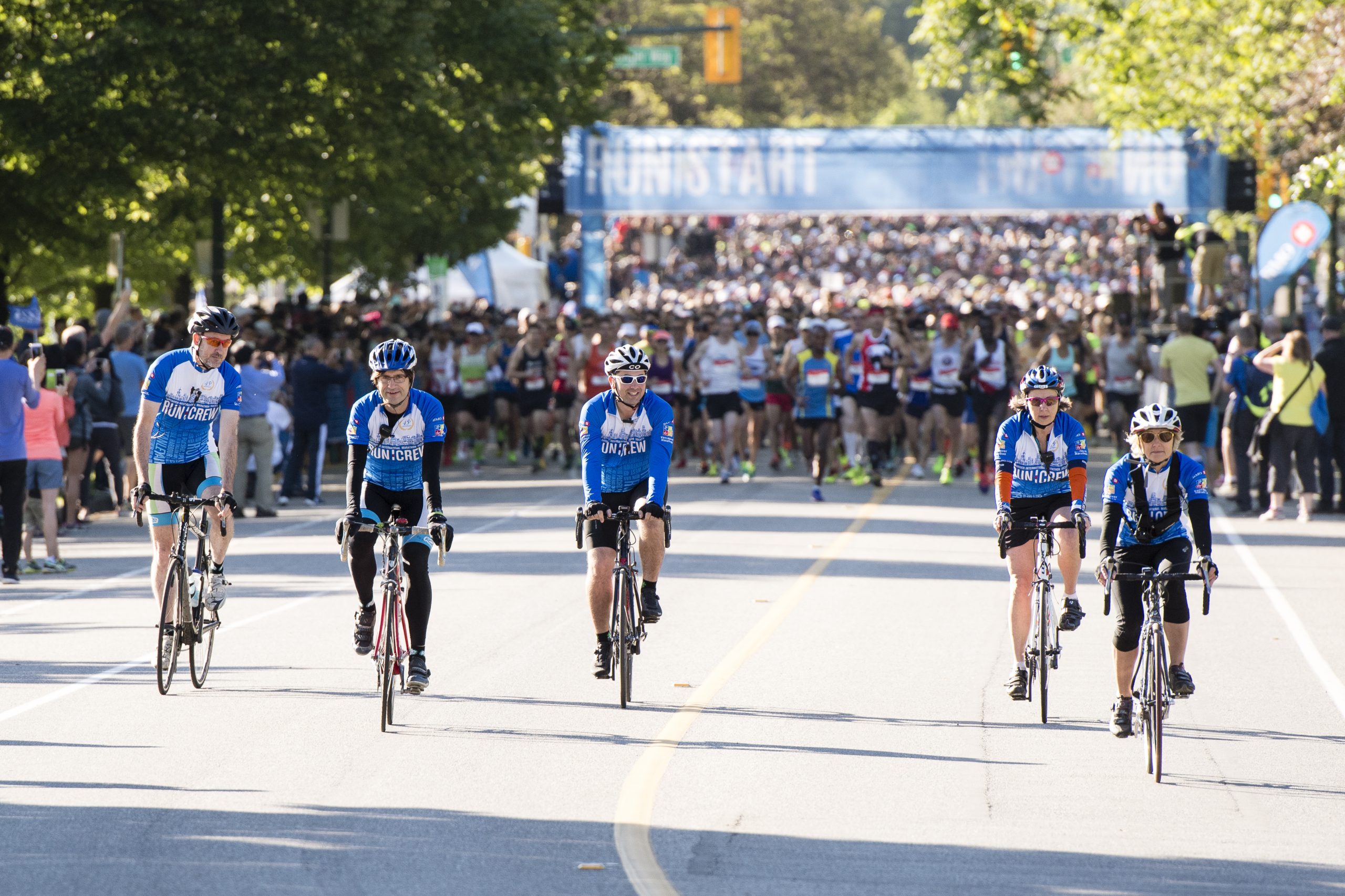 The non-profit Vancouver International Marathon Society RUNVAN® is governed by a volunteer Board of Directors comprised of a group of passionate leaders in the Vancouver community. The Board of Directors govern the Society and provide strategic direction and financial oversight.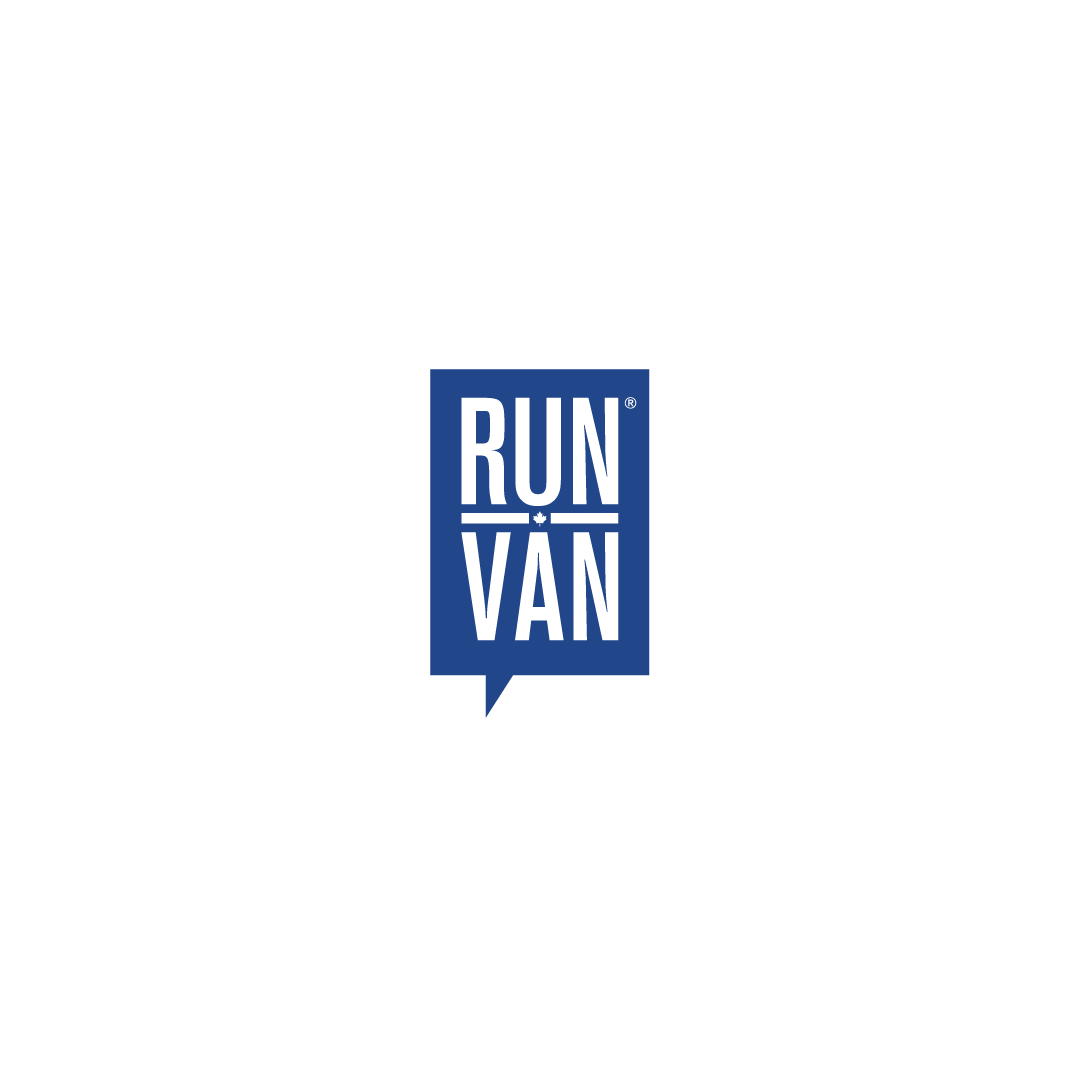 Opening
Board
To help continue our growth, we're currently seeking applications from persons interested in serving on the RUNVAN® Board of Directors. The successful applicant would join a group of passionate leaders in the Greater Vancouver community providing RUNVAN® with strategic direction and financial oversight. If you want to help deliver premiere running events that inspire active lifestyles and invite the world to experience Vancouver, you're encouraged to please apply directly via email: [email protected]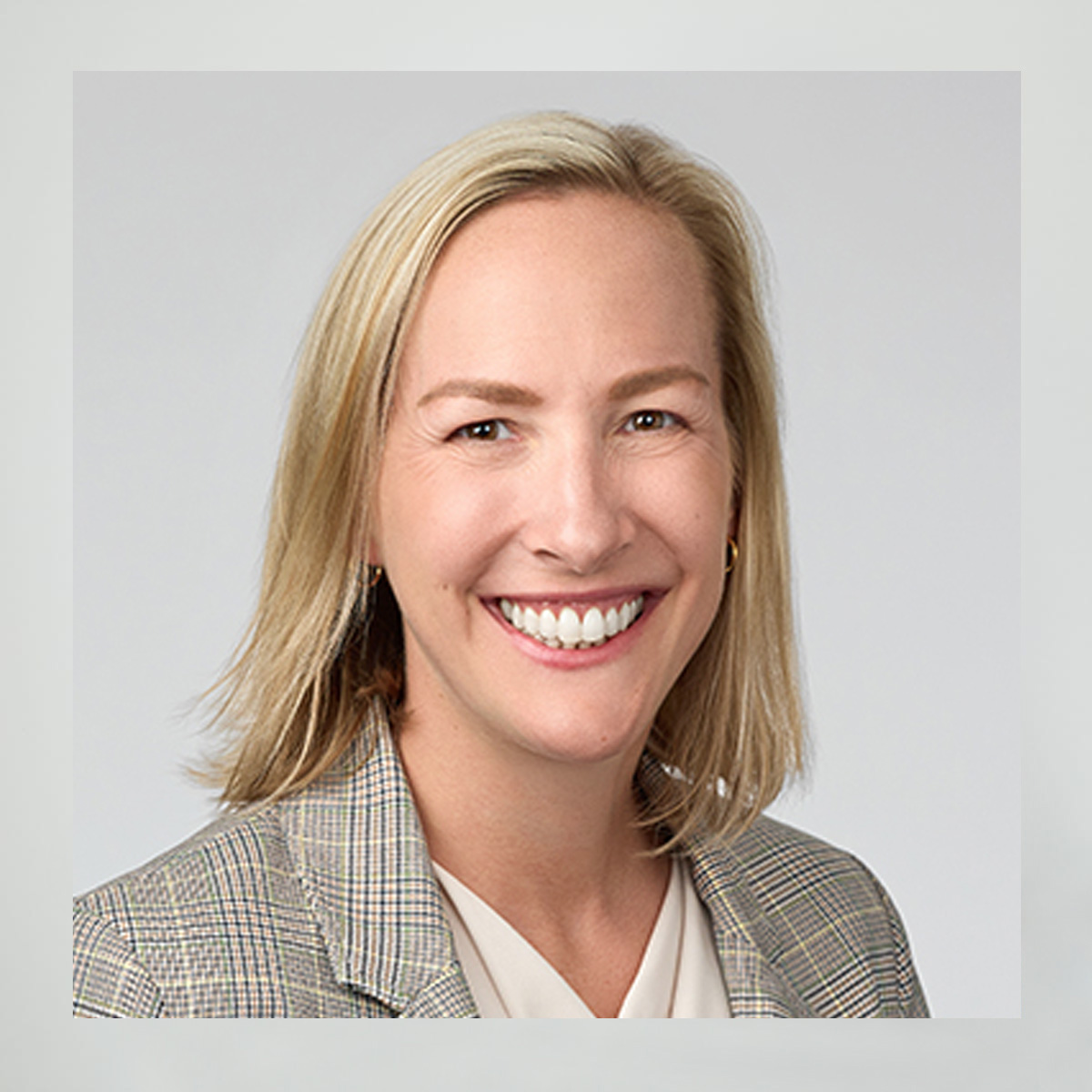 Tara Gill
Chair
Tara is a partner in the Vancouver audit practice of KPMG LLP, serving clients in the forestry, manufacturing and technology sectors, and works primarily with publicly listed entities in both Canada and the United States. She received her Bachelor of Arts in International Relations from UBC and worked for a Vancouver software company for a number of years, prior to joining KPMG in 2008 and obtaining her CA in 2010. She was also a volunteer with VANOC during the 2010 Winter Olympics. Tara is an avid runner and triathlete, having completed dozens of races of varying distances, ranging from 10KM to 50KM, as well as being a two-time finisher of Ironman Canada.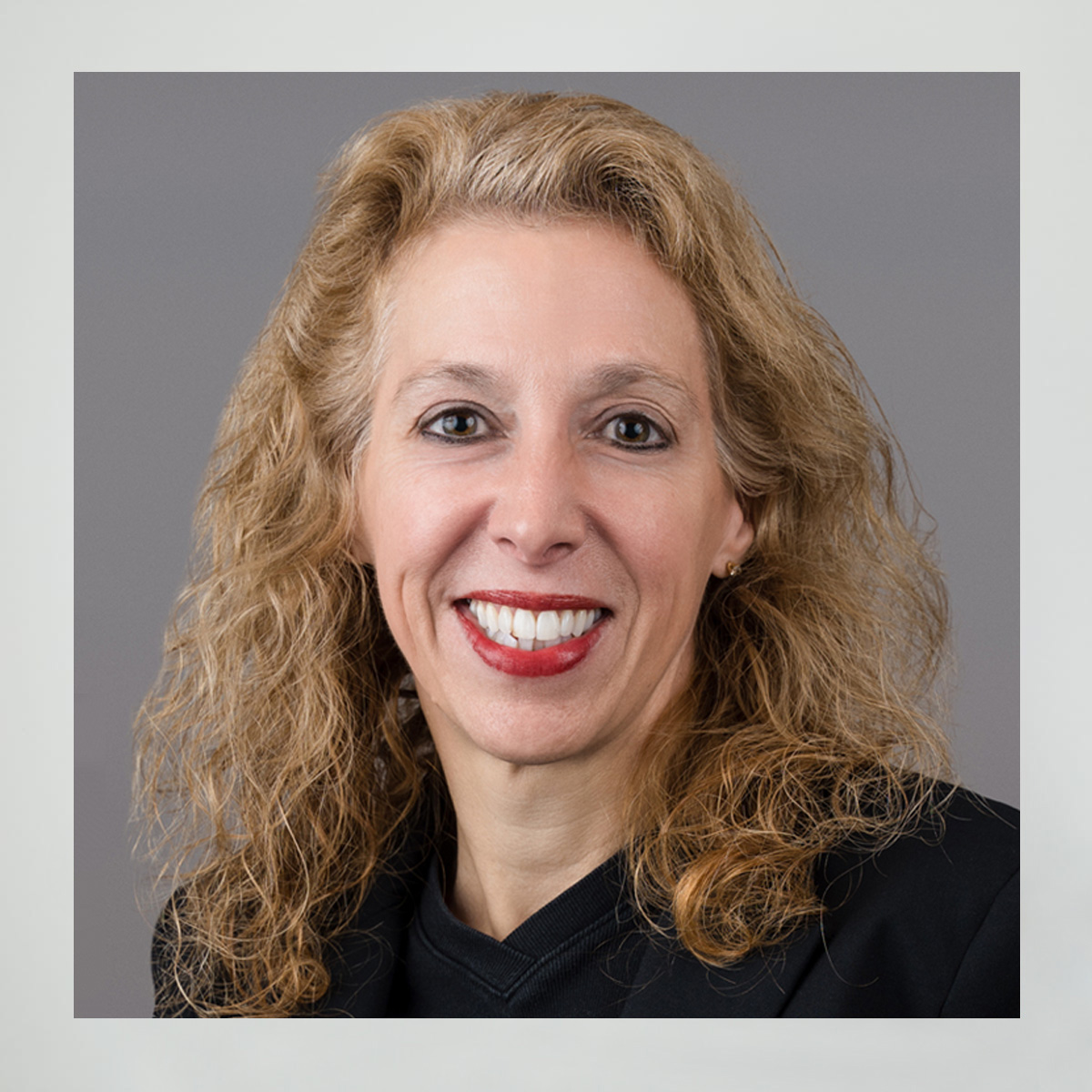 Teresa Tomchak
Vice Chair
Teresa is a partner at Osler, Hoskin & Harcourt LLP. Teresa practices in the area of securities litigation. She received her Bachelor of Commerce degree from the University of Alberta in 1995 and her law degree from the University of British Columbia in 1999. Teresa has been a runner for over 30 years and has competed in several marathons including Boston and New York, as well as the BMO Vancouver Marathon where she has finished second in her age group. Teresa also competes in triathlons, including representing Canada at the World Age Group Triathlon Championships in the long distance, standard, and sprint since 2013.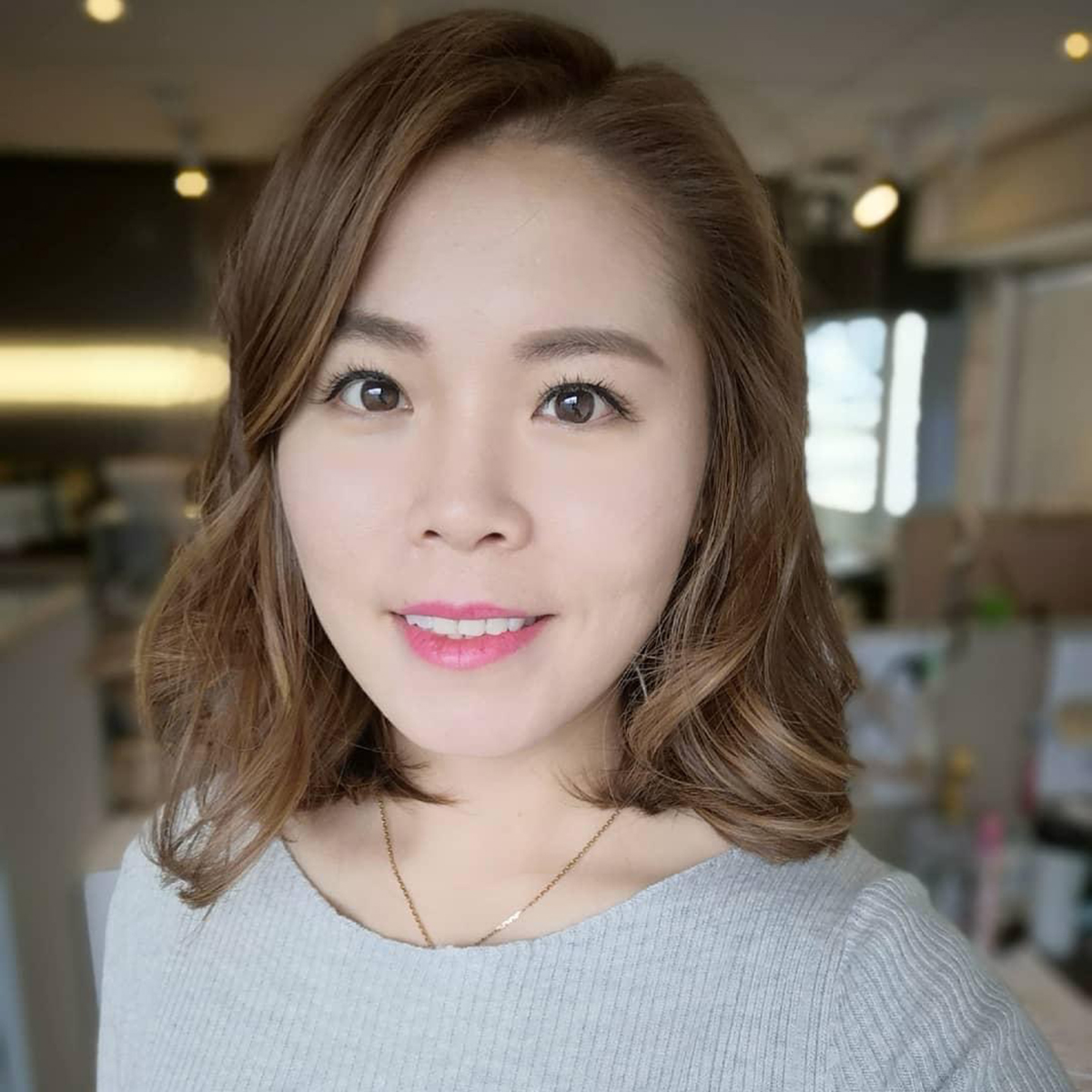 Donna An
Director
Donna is a Project Marketing Manager at MLA Canada after several years in marketing department at Concord Pacific. She is a media and marketing expert with over 10 years of experience. Donna grew up in Beijing, and came to Canada when she was 18 years old. She relocated from Calgary to Vancouver in 2014; and that is when she starts falling in love with running and the Vancouver city. With all her enthusiasm toward running, Donna has devoted her passion as executive president at Lapower Running Club since 2015. Lapower Running Club is a local Chinese runner community and has grown to be one of the largest running groups in lower mainland with over 3000 members. Donna worked with RUNVAN in representing Lapower on many races over years, and now she is joining RUNVAN Board of Directors to continuously devote her passion and help strengthen relationship between runners with diversed background.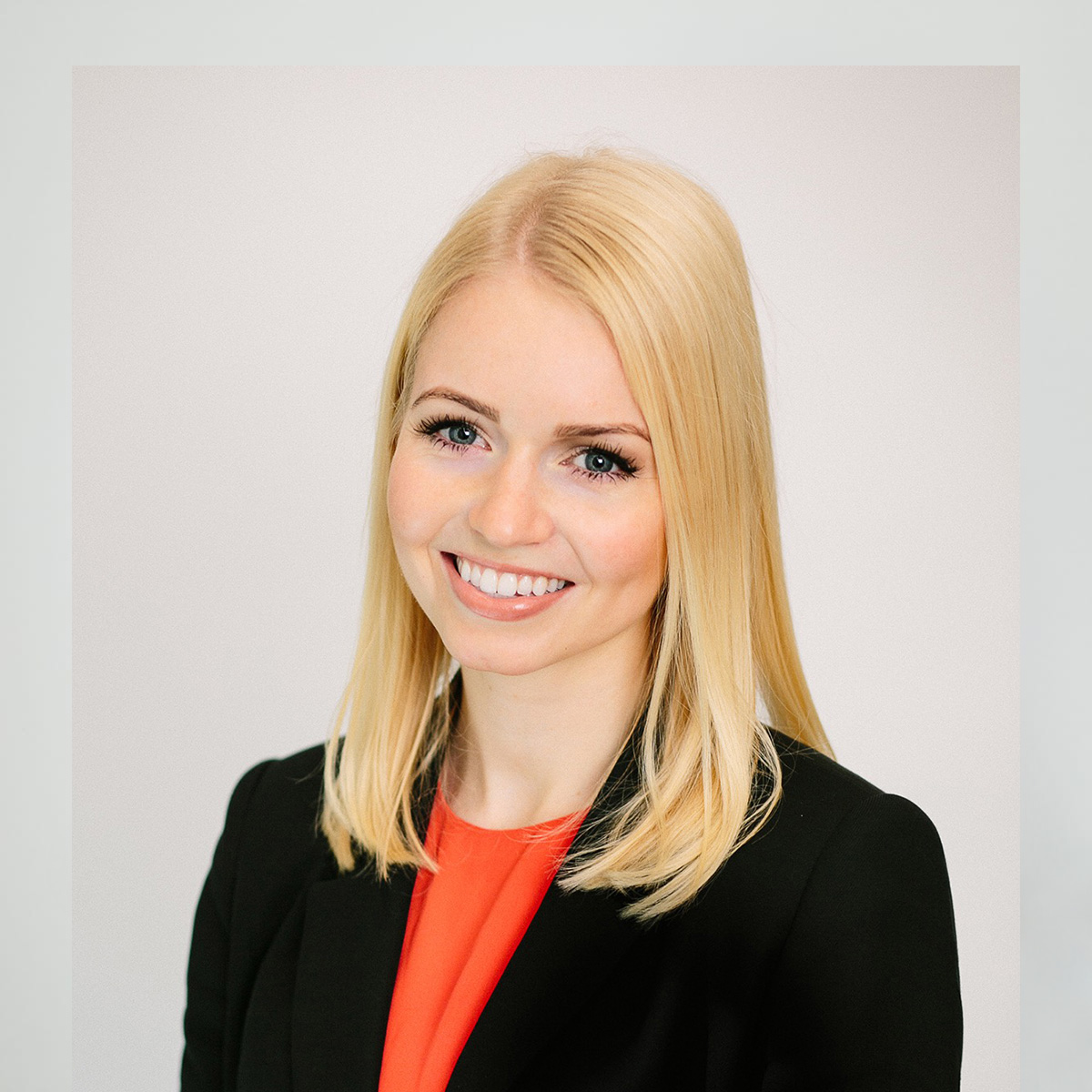 Katherine Stanger
Director
Katherine is a lawyer at Borden Ladner Gervais LLP. Katherine's practice focuses on advising private businesses on corporate and commercial law matters, including privacy, cybersecurity and other information technology law-related issues. Katherine received both her bachelor degree and law degree from the University of Toronto, where she competed on and captained the University of Toronto varsity field hockey team. After graduating law school, Katherine moved back to her hometown of Vancouver and switched gears to running, joining the Vancouver Falcons Athletic Club and running her first 42.2KM race at the 2016 BMO Vancouver Marathon. Since then, Katherine has run the Boston Marathon and the California International Marathon, and regularly competes in local races across Vancouver.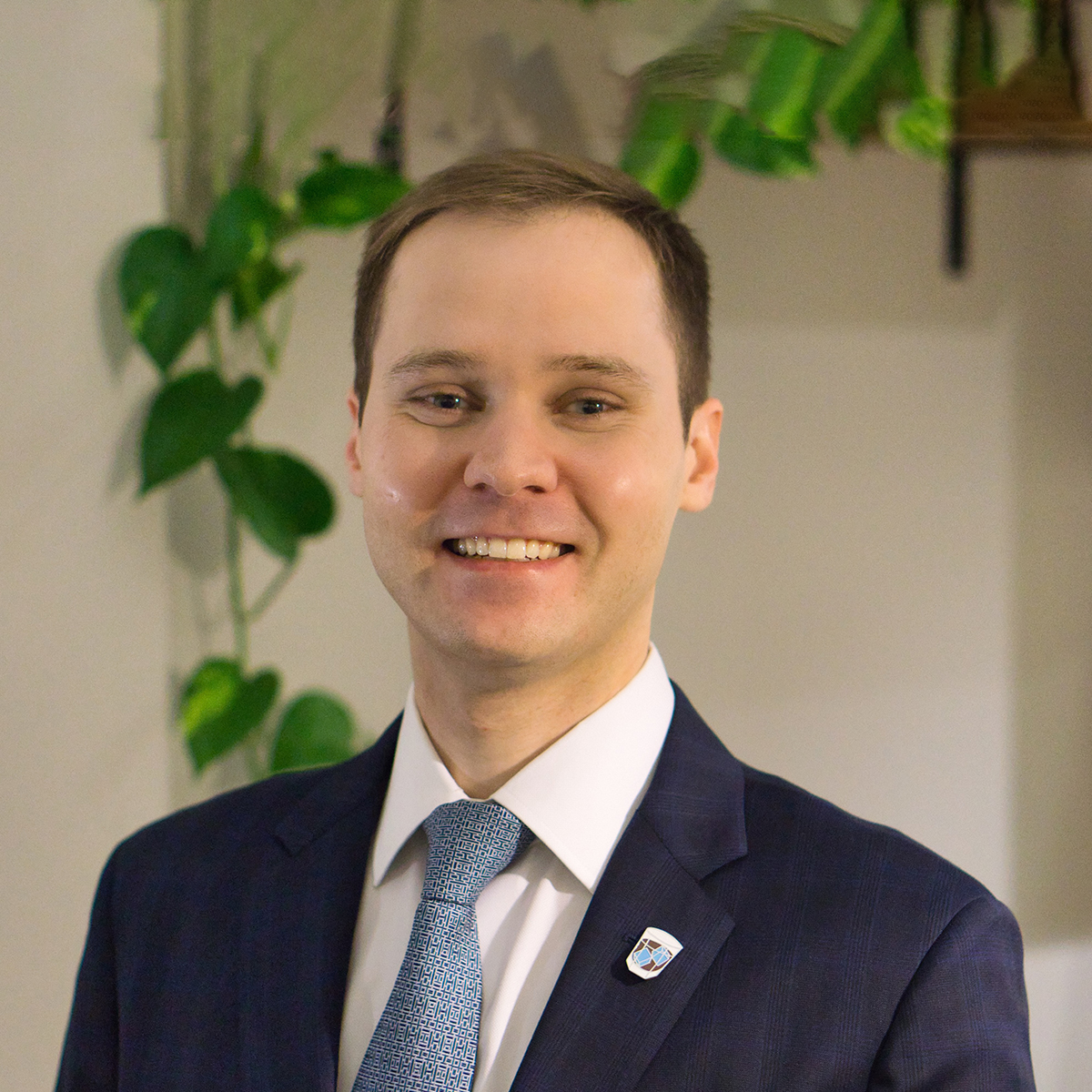 Max Sulimov
Director
Max is a CPA with over 10 years of experience in finance and accounting. Currently, Max focuses on investment activities of one of the largest beverage manufacturers in Vancouver. His background includes mergers & acquisitions, due diligence, financial modeling, audit and tax. He received his Bachelor of Economics degree in 2010 and his UBC Accounting Diploma in 2012. Max has been a runner for over 15 years and completed multiple marathons, half-marathons and shorter distances across North America. Recently Max became interested in triathlon and completed multiple local races. In 2019, he finished his first Ironman Canada in Whistler, BC. Max is proud to serve on the Board of Vancouver International Marathon Society and share his experience.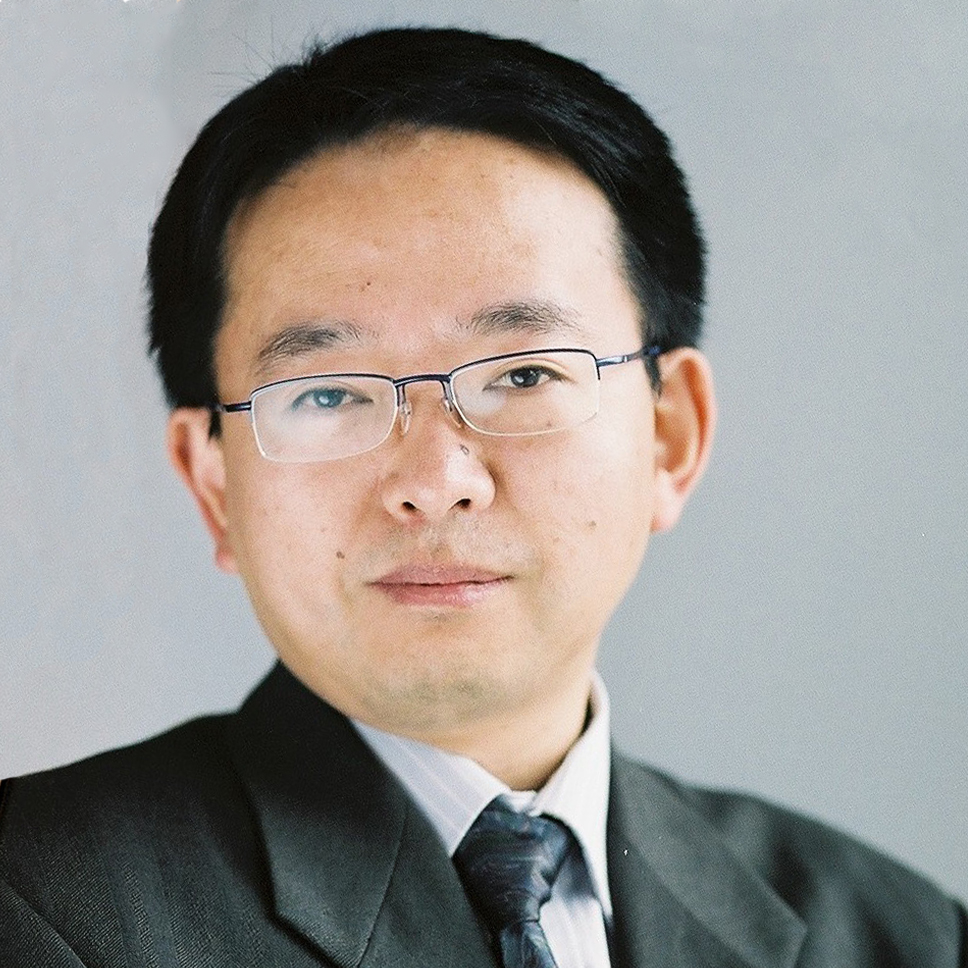 Luke Li
director
An avid reader, passionate runner, and forever learner, Luke is CFO for a turn-key THC/CBD formulation, infusion and product research and manufacturing company. Professionally, Luke has worked for PwC, 360Networks, BZAM, and SAP as senior finance, accounting, and technology leader. Luke has held board positions with Vancouver Youth Symphony Orchestra, Arthritis society of BC/Yukon, and iRun Fitness. In the running world, Luke has acted as M2M community ambassador, running coach with neighborhood's largest running community, iRun Fitness, and coach with Burnaby Running Room. He run many local and international marathons including Boston Marathon in 2019. Luke is fortunate to join RunVan and ready contribute back to his beloved running community.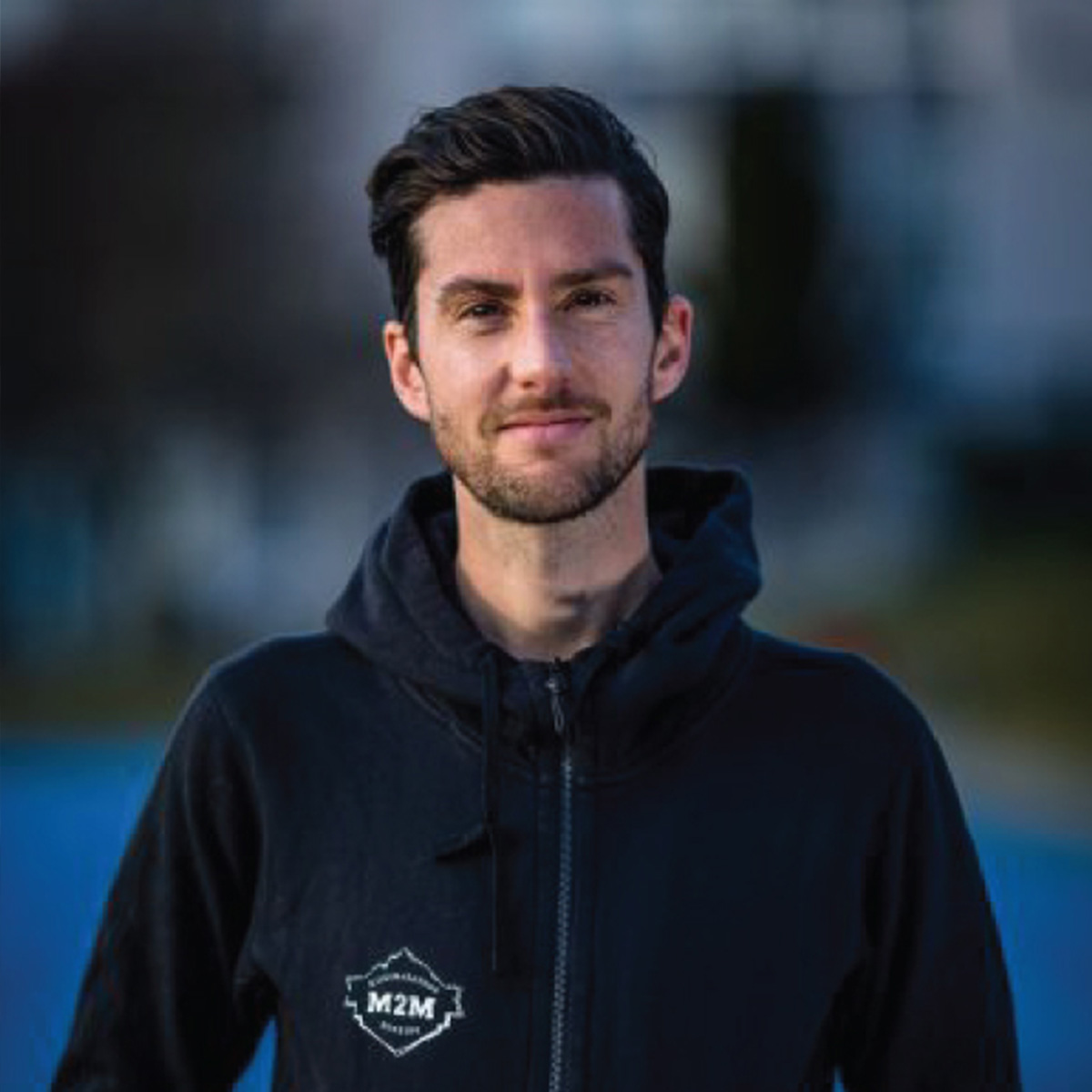 Rob Watson
Director
Rob is a lifelong runner with a passion for the sport which can be traced back to his youth in London Ontario, where he began running road races at the age of 6. Rob attended Colorado State University where he competed in both Cross-Country and Track. He graduated with a degree in History in 2007. After graduation, Rob continued to compete and won multiple Canadian championships in track and road running. He has represented Canada numerous times in international competition. Rob has lived in Vancouver since 2012 and is an enthusiastic member of the vibrant run community. He has a rich history with the BMO Vancouver Marathon having won the Half Marathon in 2015 and the Marathon in 2018. He works full time as the head coach of Mile2Marathon Vancouver and lives in Kitsilano with his wife Genevieve.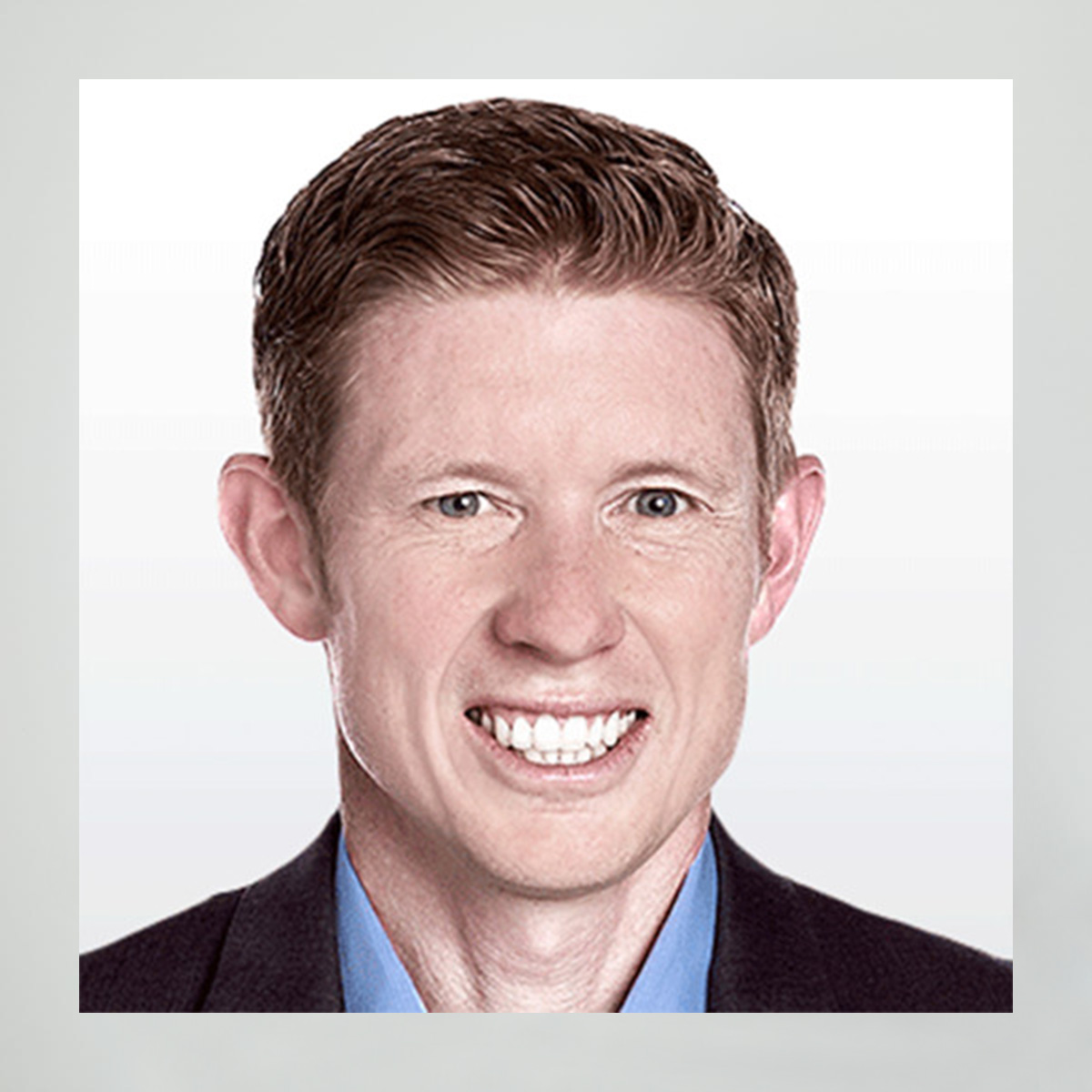 Scott Rintoul
Director
For the past sixteen years, Scott has been a fixture in sports broadcasting, working in television, radio and print. In addition to reporting on a vast array of local sports during that span, he's had the good fortune of covering a number of major sporting events including multiple Grey Cups & Super Bowls, a Stanley Cup Final and the 2010 Olympics. He's also been the play-by-play voice of the BC Lions since 2014. An avid team sports athlete for most of his life, Scott stumbled into endurance sports a little over a decade ago when he ran the BMO Vancouver Marathon for the first time. He has since run the Boston Marathon three times, completed Ironman Canada in Penticton and participated in a variety of running and cycling events.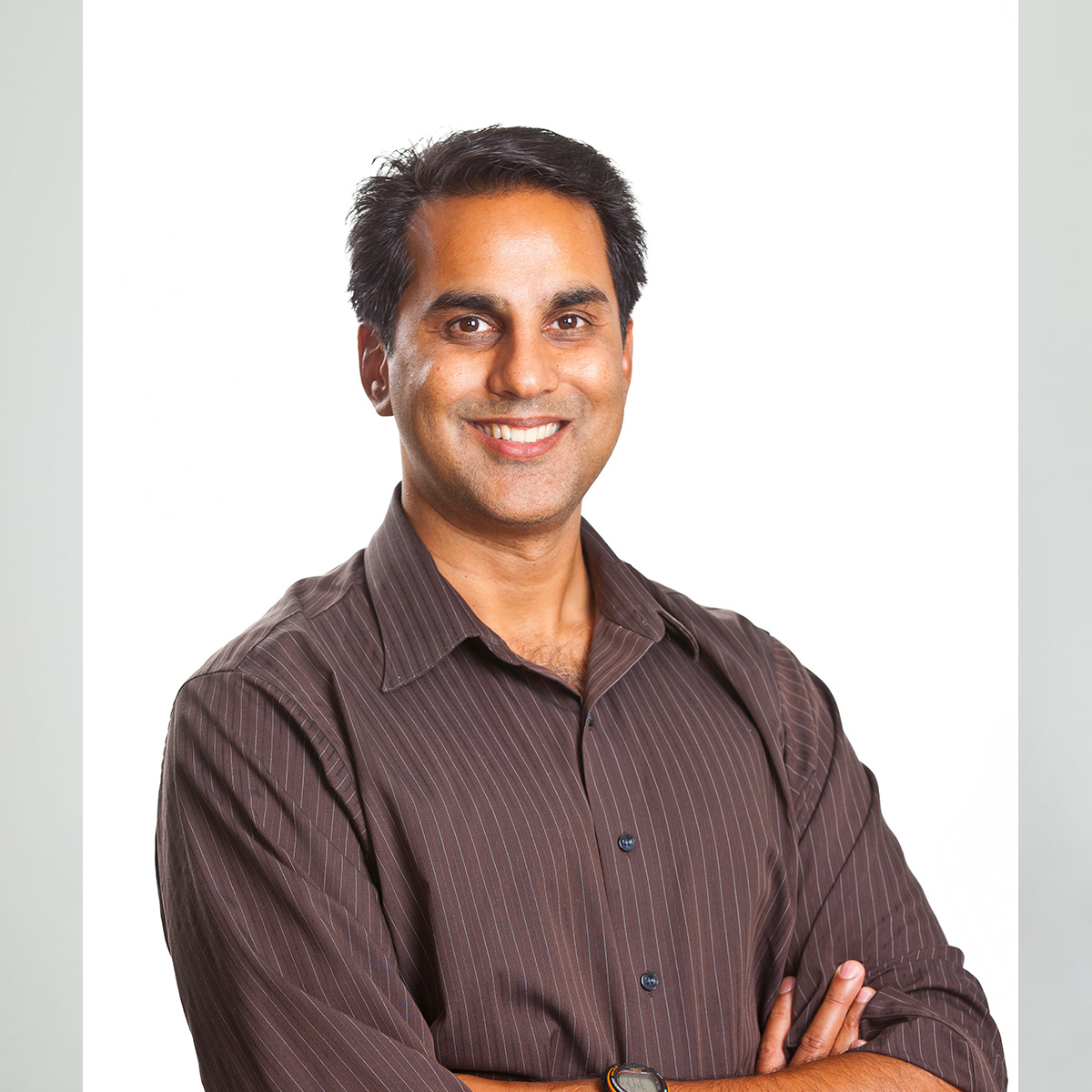 Kevin Koonar
Past Chair
With over 20 years of experience working across many industries and countries, Kevin has worked at senior levels in marketing, operations, and IT bringing his passion for defining, delivering, and measuring business vision and strategies. Activities include marathons, ironman triathlons, and epic travel adventures with family. Kevin also leads 'Team Devi' which has raised over $70K for cancer research (and still counting). Born and raised in Vancouver, Kevin obtained his BBA from SFU, MBA from Royal Roads, is a Lean Six Sigma Black Belt, and is currently a business instructor.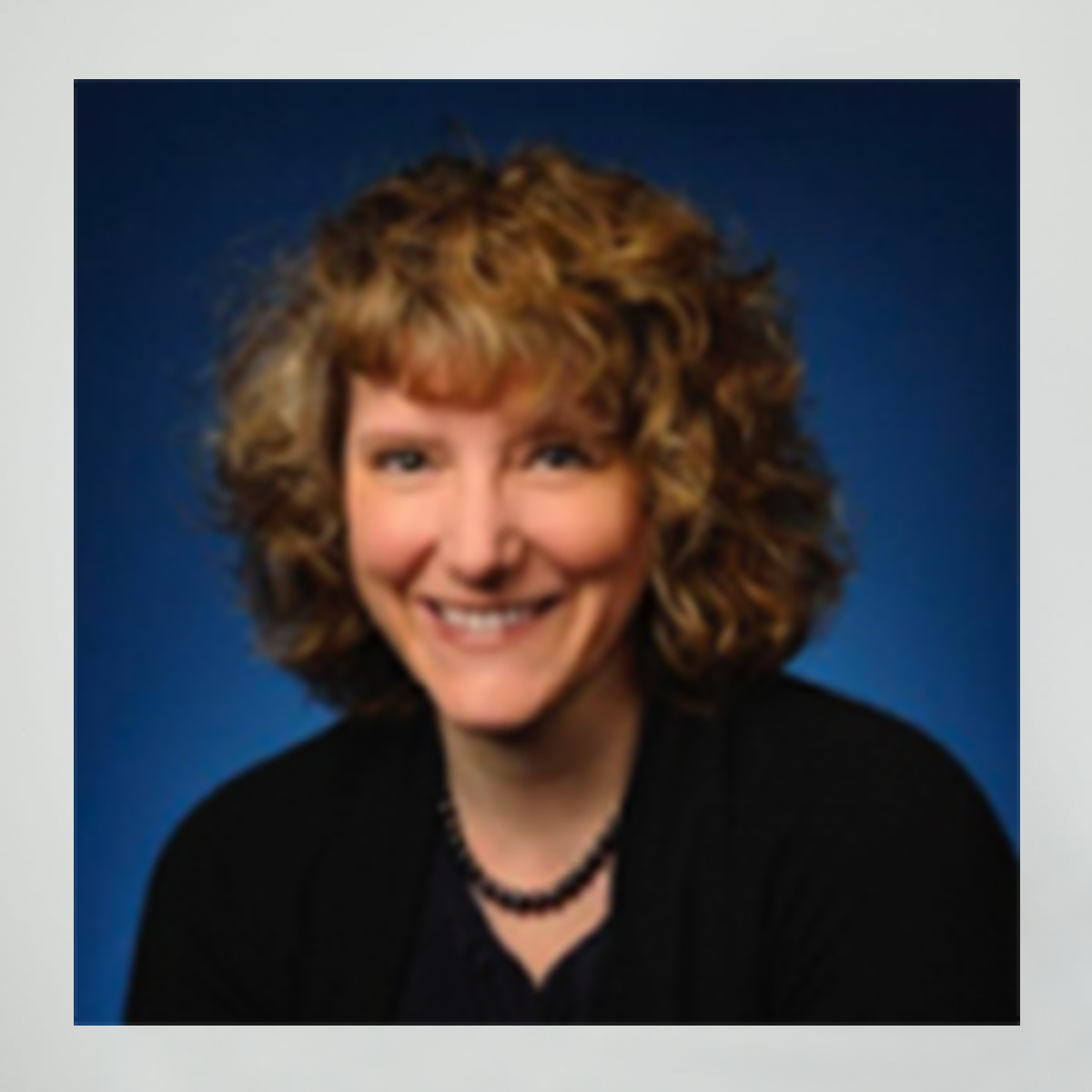 Tanya Rothe
Past Vice Chair
Tanya is a strategic and versatile technology executive and board member who brings a global perspective and vision, focused on helping organizations identify and navigate risk and business transformation challenges in rapidly-changing situations. Extensive legal leadership experience and deep expertise in corporate governance, capital financings and international commercial agreements, as well as identifying and developing intellectual property. Tanya is proud to be part of the RUNVAN board where she can support the society in promoting the benefits of running in our community and encouraging lifelong fitness.