About the City
Visit Vancouver
Ranked Canada's Top Travel Destination, Vancouver is a gorgeous, sophisticated city boasting natural beauty, big city experiences and diverse neighbourhoods. We love fresh air, adventure and fun!
For runners, it is paradise.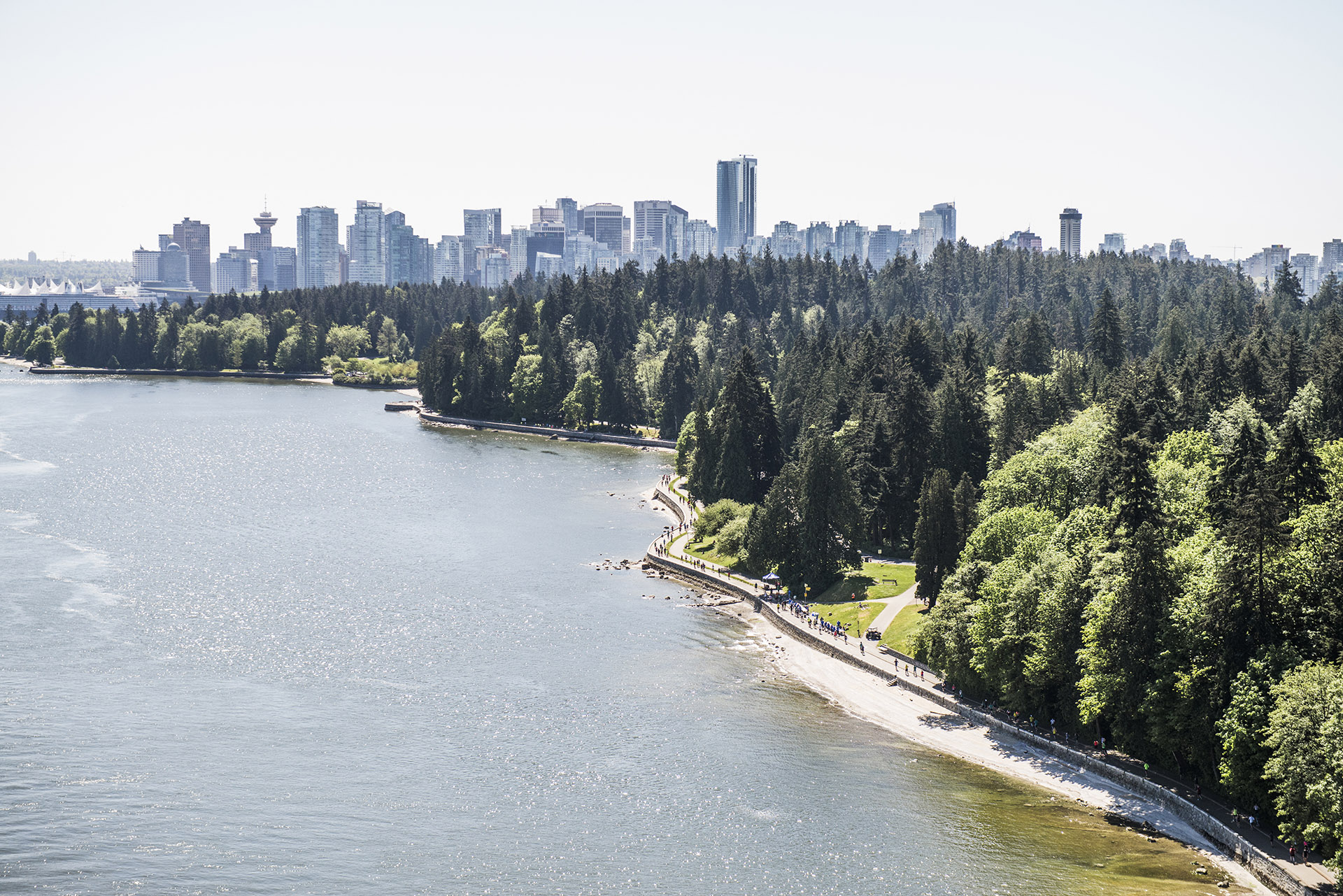 Running Culture
Vancouver has a thriving running culture. Nearly every neighbourhood and suburb boasts run clubs and running trails for runners of all kinds. With Pacific Ocean and mountain views, beaches, and a stunning city skyline, Vancouver runners get the best of all worlds.
RUNVAN® races showcase some of the best of these coveted Vancouver running routes, spanning parks, beaches and neighbourhoods. Learn more
CLIMATE + WEATHER
May historically is an optimal time for running in Vancouver, BC. The last few years have proven perfect conditions for running a Marathon or Half Marathon, in fact, with an average high of 15°C and clear skies. The BMO Vancouver Marathon takes place during a perfect time of the year, annually on the first weekend of May!
Early mornings promise milder temperatures before the city warms up mid-day. The city averages minimal participation come May, and race weekend is generally forecasted to be sunny with a low of 10°C and high of 18°C.
World-class Travel Destination
Home of the 2010 Olympic Games and TED Talks, Vancouver has racked up some noteworthy mentions.
TOP DESTINATION IN CANADA
Trip Advisor's Travelers' Choice Awards
MOST LIVEABLE CITY IN NORTH AMERICA
Mercer Quality of Living Survey 
BEST CITY IN CANADA
Condé Nast Traveler
CANADA'S BEST DESTINATION
Travel Weekly
WORLD'S BEST FOOD CITIES
Condé Nast Traveler
WORLD'S HEALTHIEST PLACES TO LIVE
Time Magazine