Run & GIVE
World-class. Community-driven.
RUNVAN® is proud to support charity through its RUN4HOPE program, which has now helped runners raise more than $16 million for charitable causes and community good. As a local non-profit, RUNVAN® partners with several charities annually to give back to the community.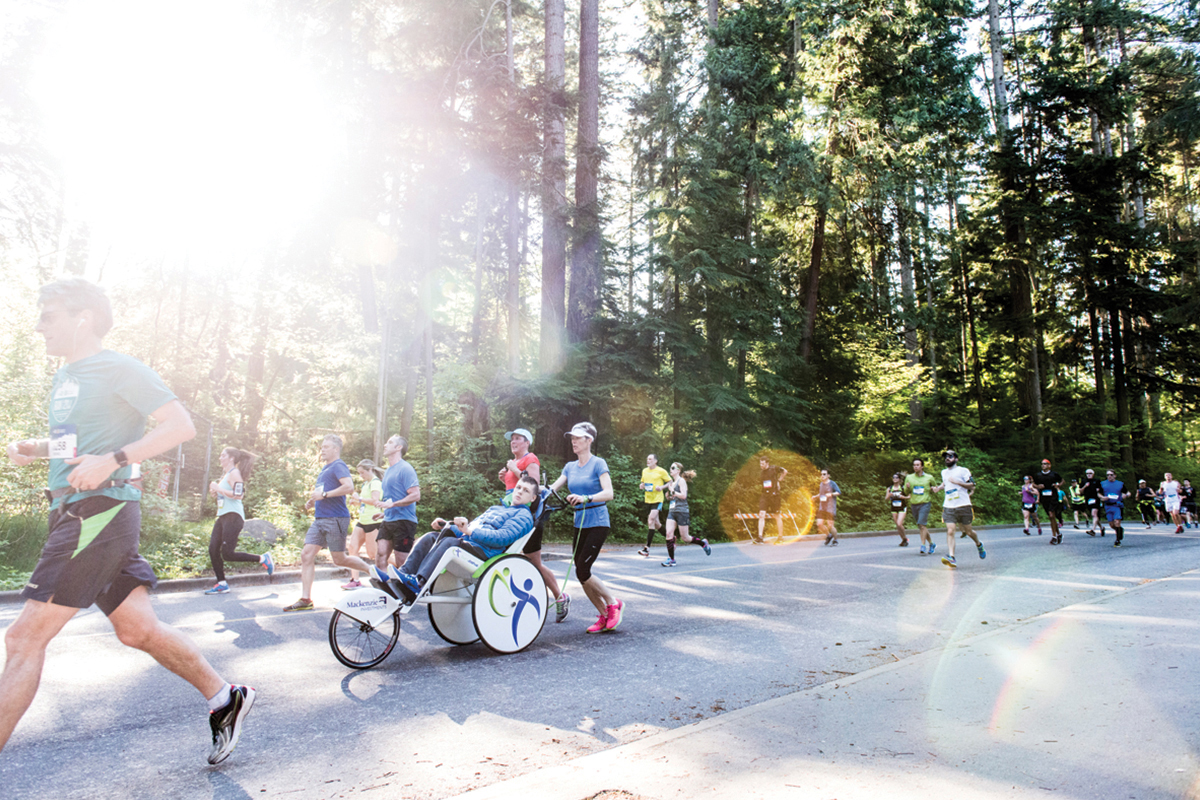 Granville Island Turkey Trot – local Food Banks
In the spirit of Thanksgiving, the Granville Island Turkey Trot partners with local Food Banks, traditionally raising funds and accepting food donations. The event is now proudly partnered with the Greater Vancouver Food Bank (Vancouver, Burnaby, North Vancouver), SHARE Family and Community Services (Coquitlam, Port Moody, Pitt Meadows, Port Coquitlam, Maple Ridge) and Surry Food Bank (Surrey, Cloverdale, Delta). Run & Give
Great Trek – BC Children's Hospital : Rare Disease Translational Research
The Great Trek now proudly supports BC Children's Hospital : Rare Disease Translational Research. Participants may donate funds, or run and fundraise on behalf of the charity. BC Children's is the only hospital in the province devoted exclusively to the care of children. That means one million kids — including some of the sickest and most seriously injured — count on the hospital for specialized care they often can't receive anywhere else. Learn more
Charity Programs Continued
FIRST HALF – Variety the Children's Charity
Since 1995, the First Half has partnered with Variety the Children's Charity and has raised $800,000+ for the organization.
Variety steps in where healthcare ends, providing direct help to children in B.C. with special needs. For 50 years, Variety has ensured that children have support to reach their unique potential. Every year, Variety is able to assist children throughout the province. And they're able to do this thanks to donors like you! Please consider making a donation today. Learn more
BMO VANCOUVER MARATHON – RUN4HOPE
RUN4HOPE, the charity program of the BMO Vancouver Marathon, aims to raise funds for social impact and community good, and foster a spirit of community celebration. The program provides value to over 20 charities and enables runners to fundraise and/or donate to meaningful causes.
Organized by RUNVAN®, the RUN4HOPE Charity program has helped runners raise over $16 million for charity since 1996. RUN4HOPE