COMMUNITY
Run. Cheer. Volunteer.
World-Class. Community-driven.
As a local non-profit, RUNVAN® is proud to support the community through various initiatives. From the organization's RUN4HOPE program – which has helped runners raise over $16 million for local and national charities – to school initiatives, RUNVAN® aims to inspire active lifestyles in various aspects of the community and to assist those who may face financial barriers to participation in sport.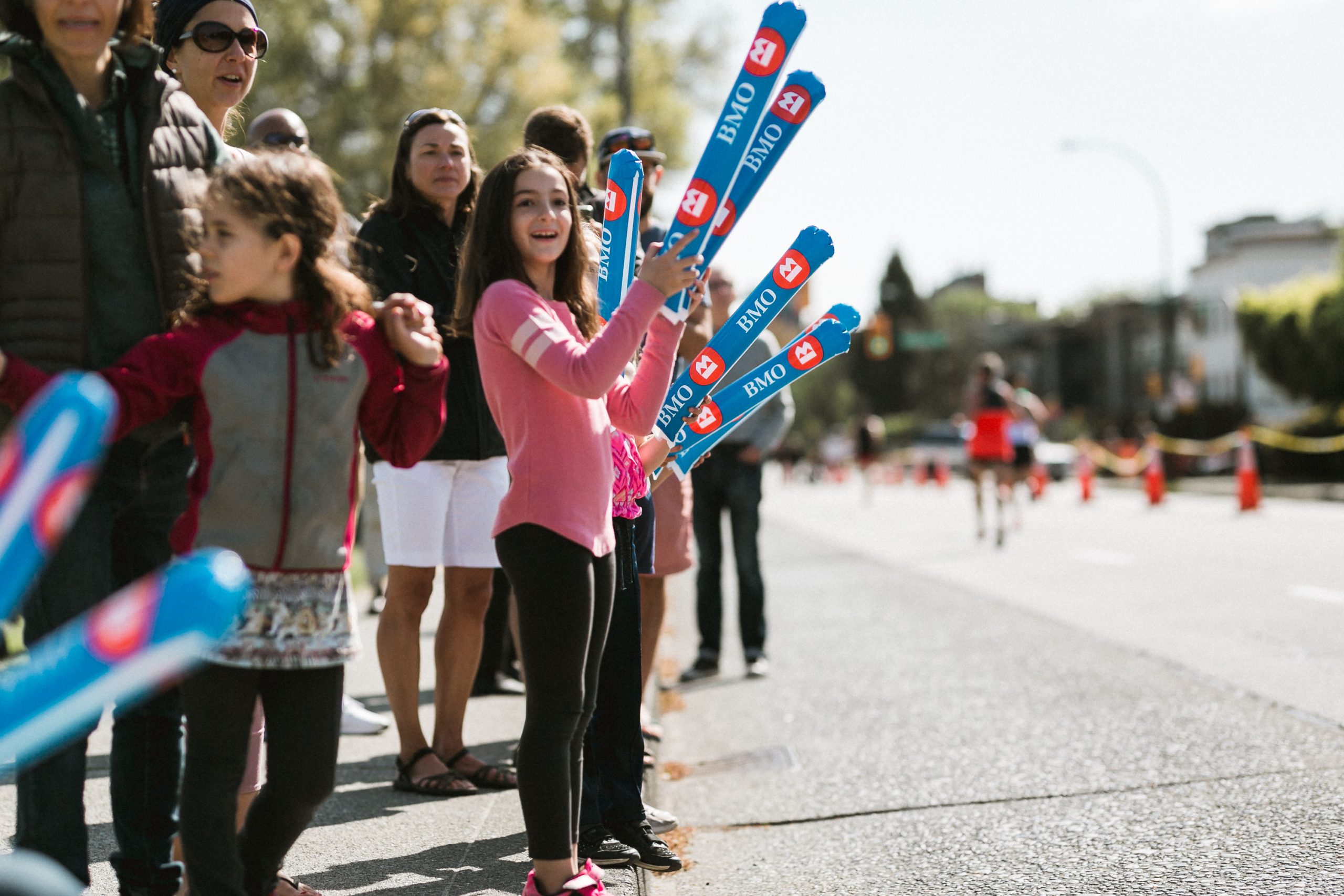 RUNVAN® aims to foster the growth of healthy, active communities in British Columbia and across Canada by offering accessible running events that encourage year-round participation. Run, cheer or volunteer, or check out one of the many free community events open to the general public.
Connecting with the Community
Youth Initiatives
RUNVAN® organizes several youth initiatives each year, including school outreach, free youth running clinics, youth-led fun runs, and more. These initiatives aim to create a fun, social running experience for youth and help kids push themselves and their limits. Learn more
RUN4HOPE Program
The RUN4HOPE charity program has helped runners raise over $16 million since 1996. Learn more
Discounted Race Entry
To inspire active lifestyles for everyone, RUNVAN® offers special discounted entry for youth, students and seniors.
Support for Elite Athletes
RUNVAN® offers elite entries into its races to support elite athletes and aspiring Canadian elites.
Free, weekly downtown RUNVAN® club
RUNVAN® also runs a weekly run club from the Fairmont Waterfront Hotel every Thursday morning at 6:30am. Free for all, the RUNVAN® Club aims to bring runners together to enjoy this stunning downtown Vancouver neighbourhood. Learn more
RUNVAN® Ambassador Program
RUNVAN® Ambassadors are a group of runners and community leads who work alongside the Society to give back to the community through several school, charity and community outreach events. Learn more
RUNVAN® Volunteer Program
The RUNVAN® Volunteer program annually trains 4,000+ volunteers. Learn more