AMBASSADORS
VANCOUVER INTERNATIONAL MARATHON SOCIETY
The non-profit Vancouver International Marathon Society is represented by influential members of the community who support our mission and values.
The Society recognizes the importance of community to the success of its events, and to the celebration of sport and healthy living. Each year, the Society reaches into the community to attract nearly 4,000 volunteers and dozens of business, community, and charity groups. To aid in the ongoing connection to the community, the Society also brings together a special group of long-term supporters including volunteers, runners, current and former board members, business leaders, elite runners and local residents as Community RUNVAN® Ambassadors.
RUNVAN® Ambassadors assist the Society in promoting itself by attending various community events, networking opportunities, schools, charity events, running clubs and other community outreach opportunities. As a special volunteer, RUNVAN® Ambassadors receive special benefits including entry into the BMO Vancouver Marathon and commemorative gear. Ambassadors have familiarity with our events, are comfortable speaking and motivating groups, and have flexibility to attend events. In addition, RUNVAN® Ambassadors agree to abide by the Society's Code of Conduct and respect its values.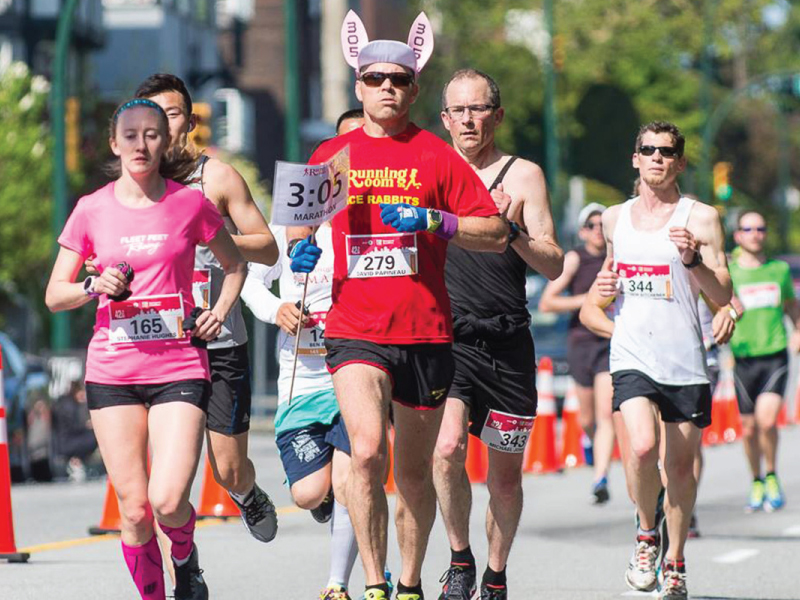 David Papineau
Ambassador
David is a graphic designer and the former marathon clinic instructor at the Broadway Running Room. He ran his first marathon in Vancouver in 2004 and has now completed 38 marathons, nine of them in Vancouver.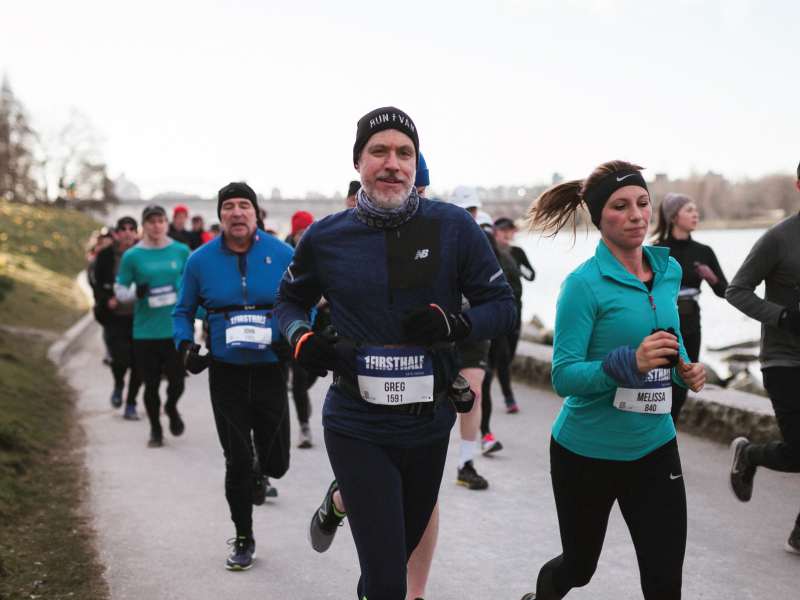 Greg Herringer
Ambassador
Greg is an IT consultant with a passion for road and trail running. Greg has enjoyed running since 2006, when a friend asked "Why don't you try it?".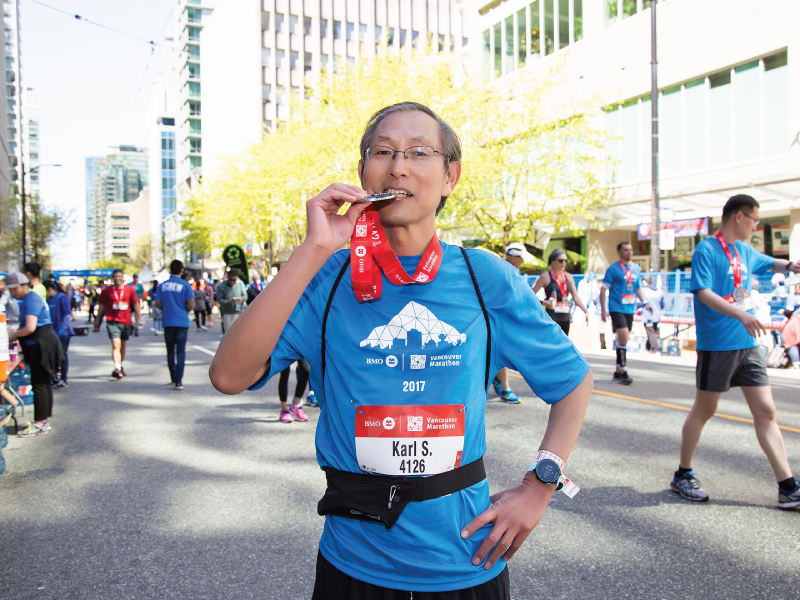 Karl Shen
Ambassador
Karl is a senior IT professional at Aviso Wealth in Downtown Vancouver. After participating many years in the Sun Run, Karl considered quitting running. He completed his first marathon in 2017 at the age of 56.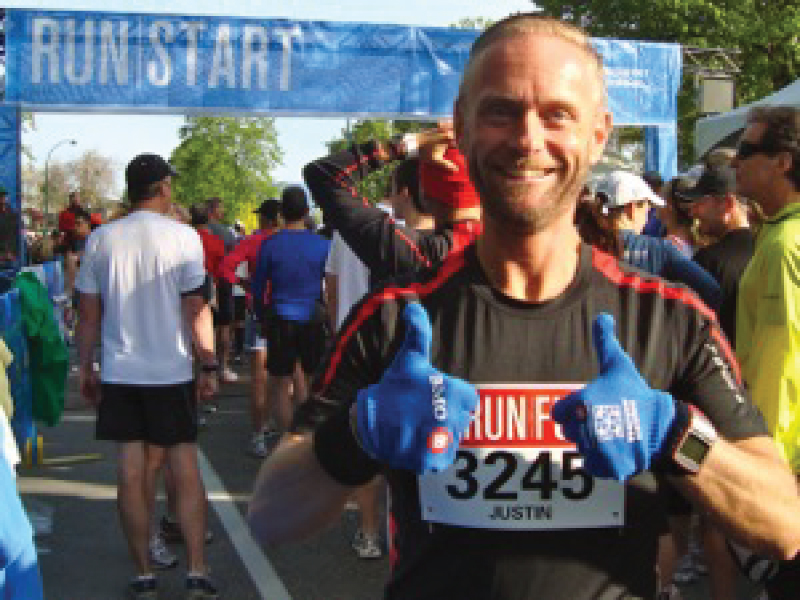 Justin Bonzo
Ambassador
Justin is an avid runner, PhD candidate, and marathon instructor at the Denman Running Room. In October 2011, Justin ran his first race, which also happened to be his first marathon. Since then Justin has ran almost 30 marathons.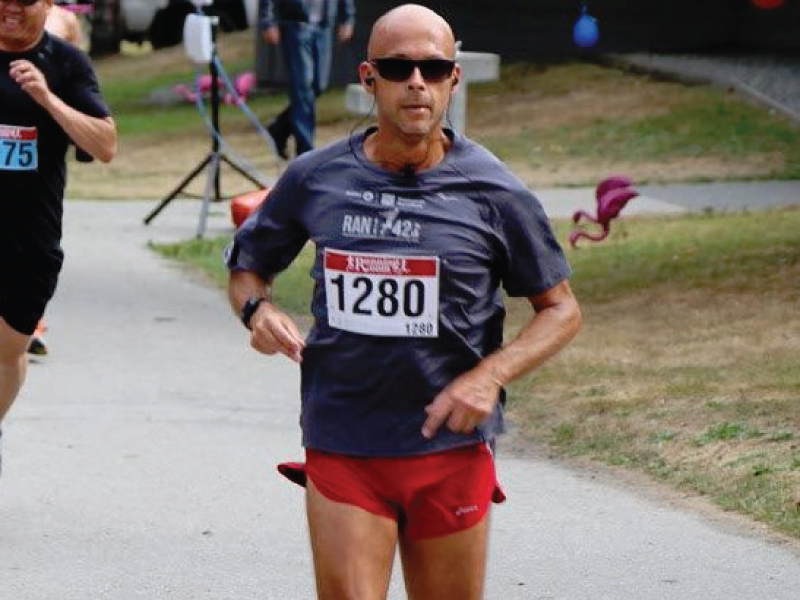 Chris Seto
Ambassador
Chris is a current marathon clinic instructor and pace lead at the Denman Street Running Room. In 2015, Chris achieved his goal of becoming a Marathon Maniac, Half Marathon Fanatic, and Double Agent at the same time.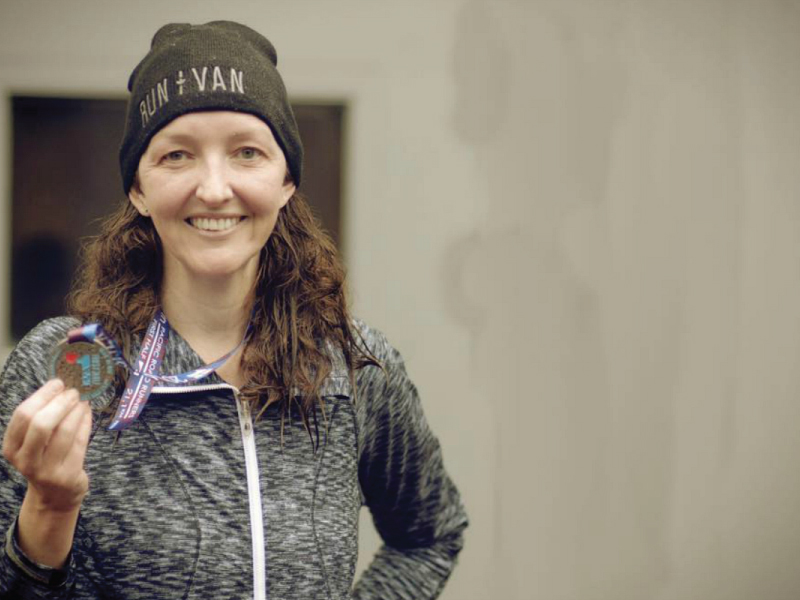 Jennifer Taylor
Ambassador
Jennifer is Community Engagement Coordinator for the Kitsilano Community Centre. Jenn ran her first marathon in Walt Disney World when she was a 19 year old "Cast Member" at Epcot. She has since run 7 fulls and countless other runs.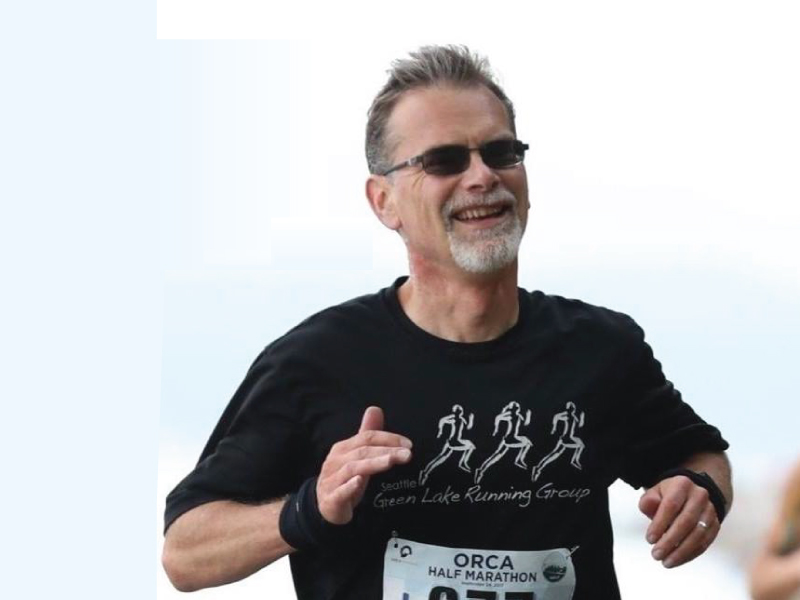 Vince Slupski
Ambassador
One of two Seattle RUNVAN® ambassadors, Vince ran his first marathon in 1983 in Wisconsin. After chasing PRs in the late 1980s, he took 10 years off from long distances, ran Portland again in 2000, then tried his luck at Portland 2015.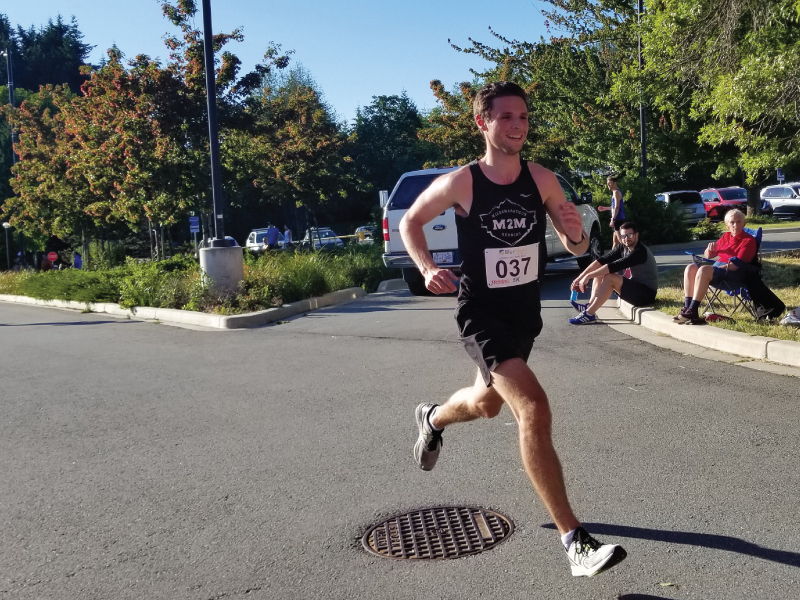 Liam Baird
Ambassador
Liam is a civil engineering student and passionate runner who wants to inspire others to reach their athletic potential. He completed his first half marathon in 1:45 at the BMO Vancouver Half Marathon in 2016, and fell in love with the sport.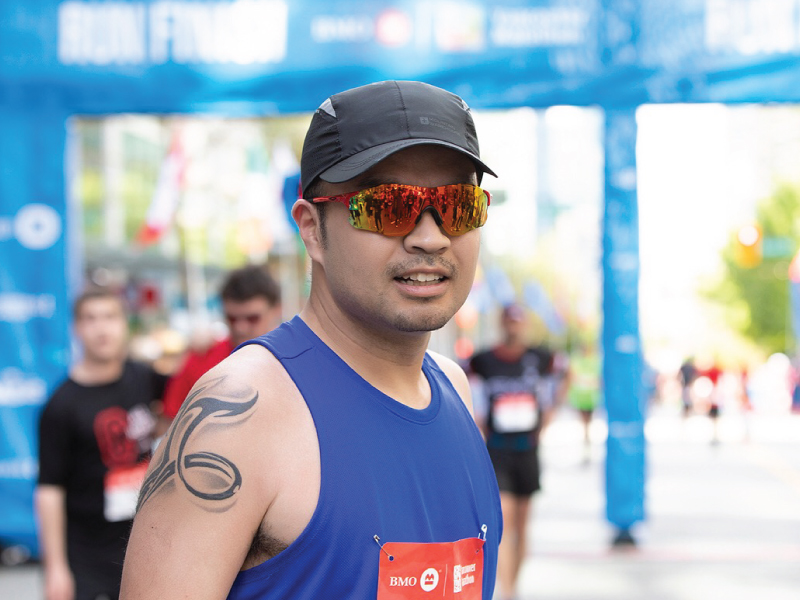 Andy Arevalo
Ambassador
Andy is an active runner, personal finance advisor, and one of the group leaders at LaPower Running Club. After losing more than 20 lbs, and becoming more confident and happy overall, Andy had ran his first BMO Vancouver Marathon in 2017.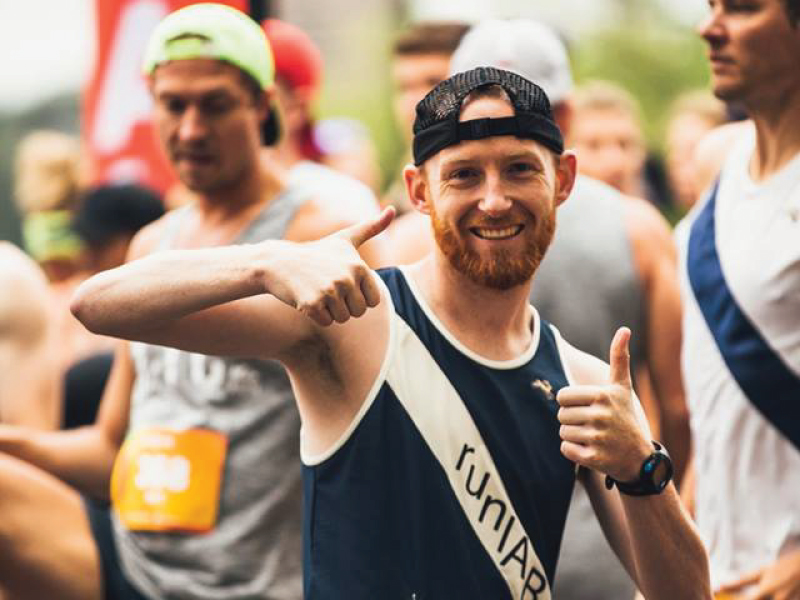 Patrick "Packie" Kiernan
Ambassador
Born in Ireland, Patrick is living 8 years in Edmonton, working as an Engineering Assistant Manager for a Window and Door Company. Running at a young age, he gave it up for team sports, but was lucky enough to rediscover his love for it 3 years ago.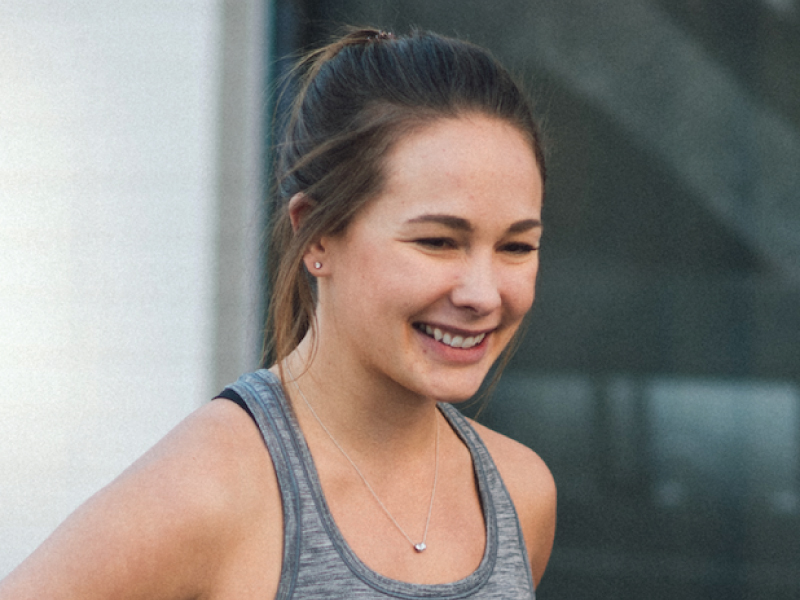 Krista Wollny
Ambassador
Krista is a PhD student at the University of Calgary, a Registered Nurse, and teaches in the Faculty of Nursing. In her free time, she coaches for YYCRunCrew and loves spending time in the mountains. She is also a triathlete.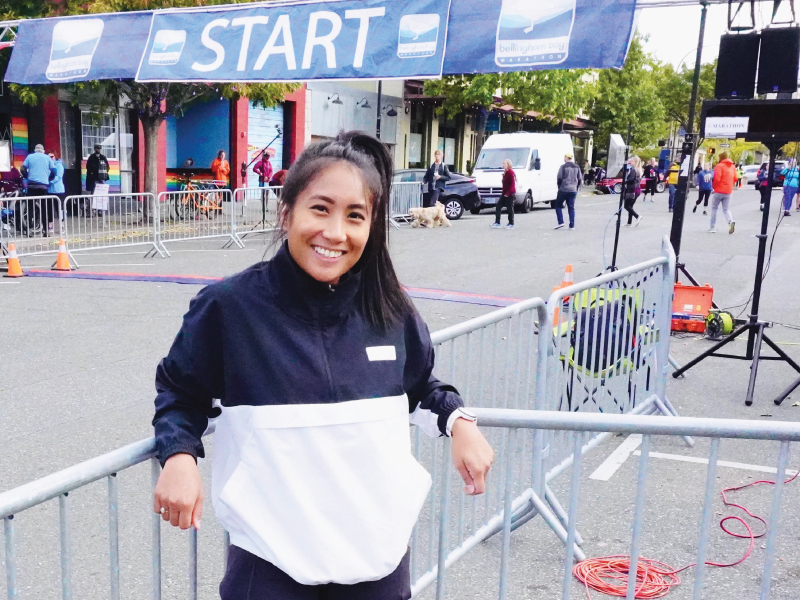 Emily Ticong
Ambassador
Emelyn is a Project Manager at TELUS who is not new to running, but new to running long distances. In May 2019, Emelyn stepped out of her comfort zone and decided to run her first half at the BMO Vancouver Half Marathon, finishing at 2:11:58.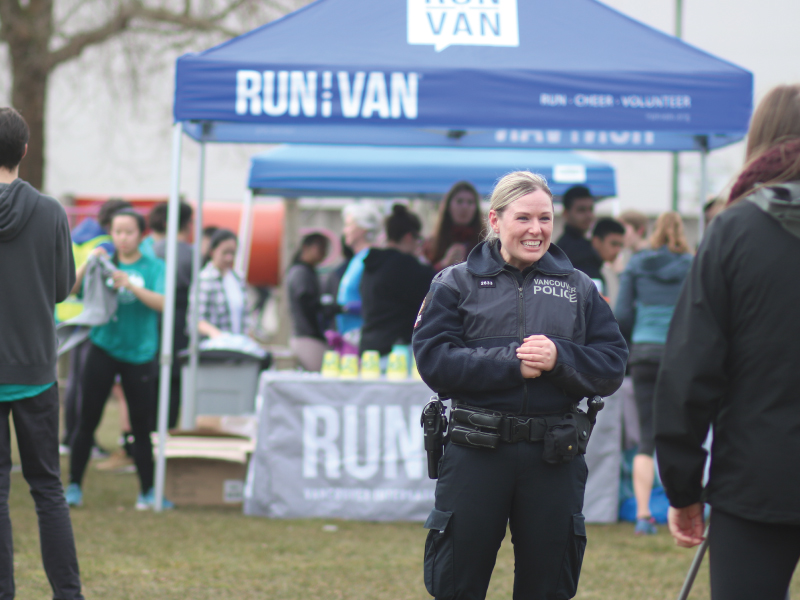 Mariya Zhalovaga
Ambassador
Mariya is a Vancouver Police Officer and a former marathon clinic instructor at the Burnaby Running Room. She ran her first half marathon in Vancouver in 2016 and has now completed 8 half marathons and 3 full marathons.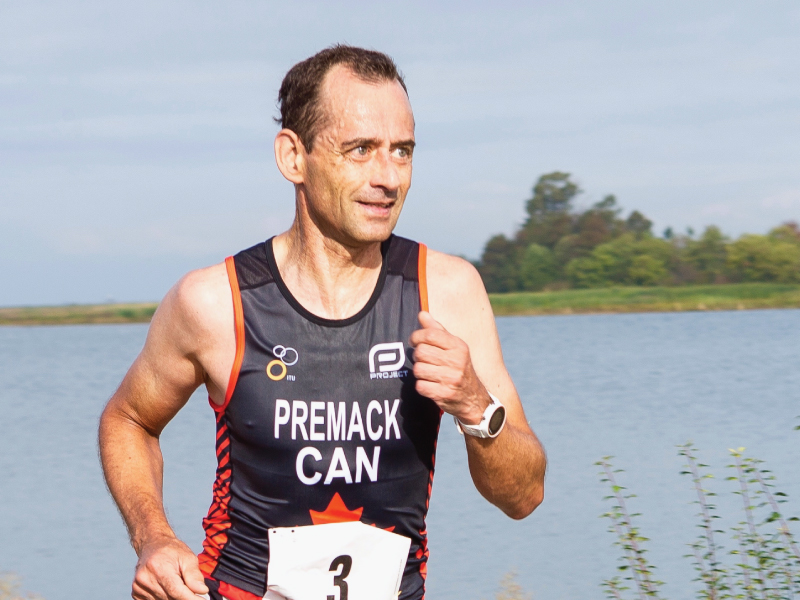 Craig Premack
Ambassador
Craig is a leader of the North Burnaby Runners, who started out competing as a road cyclist and triathlon athlete.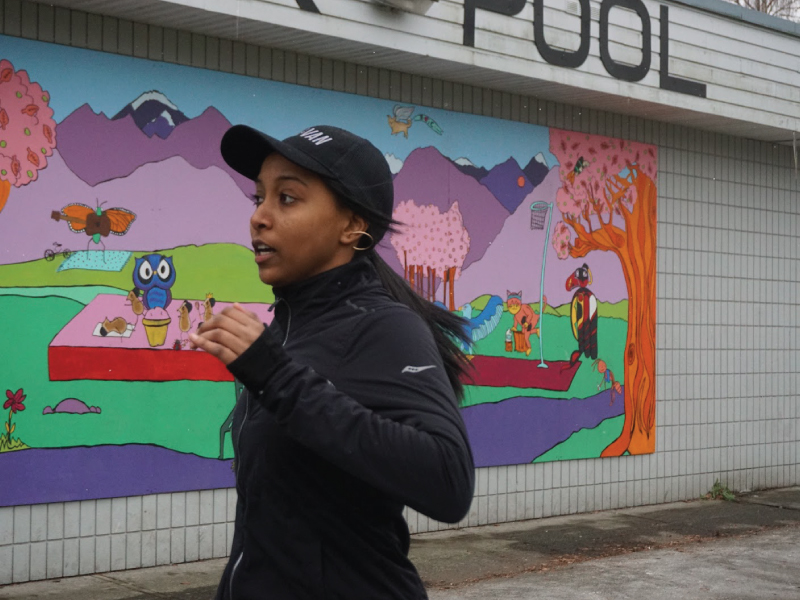 Batseba Kassa
Youth Ambassador
Batseba is a grade 11 student at Templeton Secondary. Growing up, Batseba has competed in various cross-country and T&F events with her elementary team, 'Hastings Hornets'. So far, she has proudly completed all four RUNVAN® events.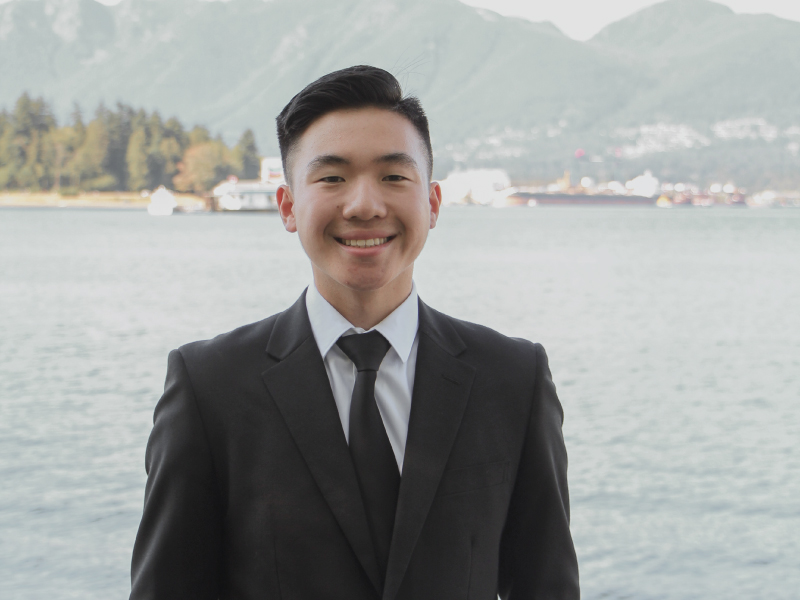 Jeffrey Low
Youth Ambassador
Jeffrey is a grade 12 student at Windermere Secondary School and passionate runner. Jeffrey ran his first half marathon in early 2018 and has since completed four half marathons and eight other races.