Cheer
WorlD-Class. Community-Driven.
RUNVAN® annually organizes the First Half, BMO Vancouver Marathon, Granville Island Turkey Trot and Great Trek. Our mission is to deliver running events that promotes Vancouver's active lifestyle, engaging participants and community partners to create positive and memorable experiences.
To acknowledge the special role communities play in bringing race day to life, we've introduced a new Cheer Challenge program – the goal of which is to create a movement that will ignite support and excitement for sport. Our objective is to create community spirit and support community groups.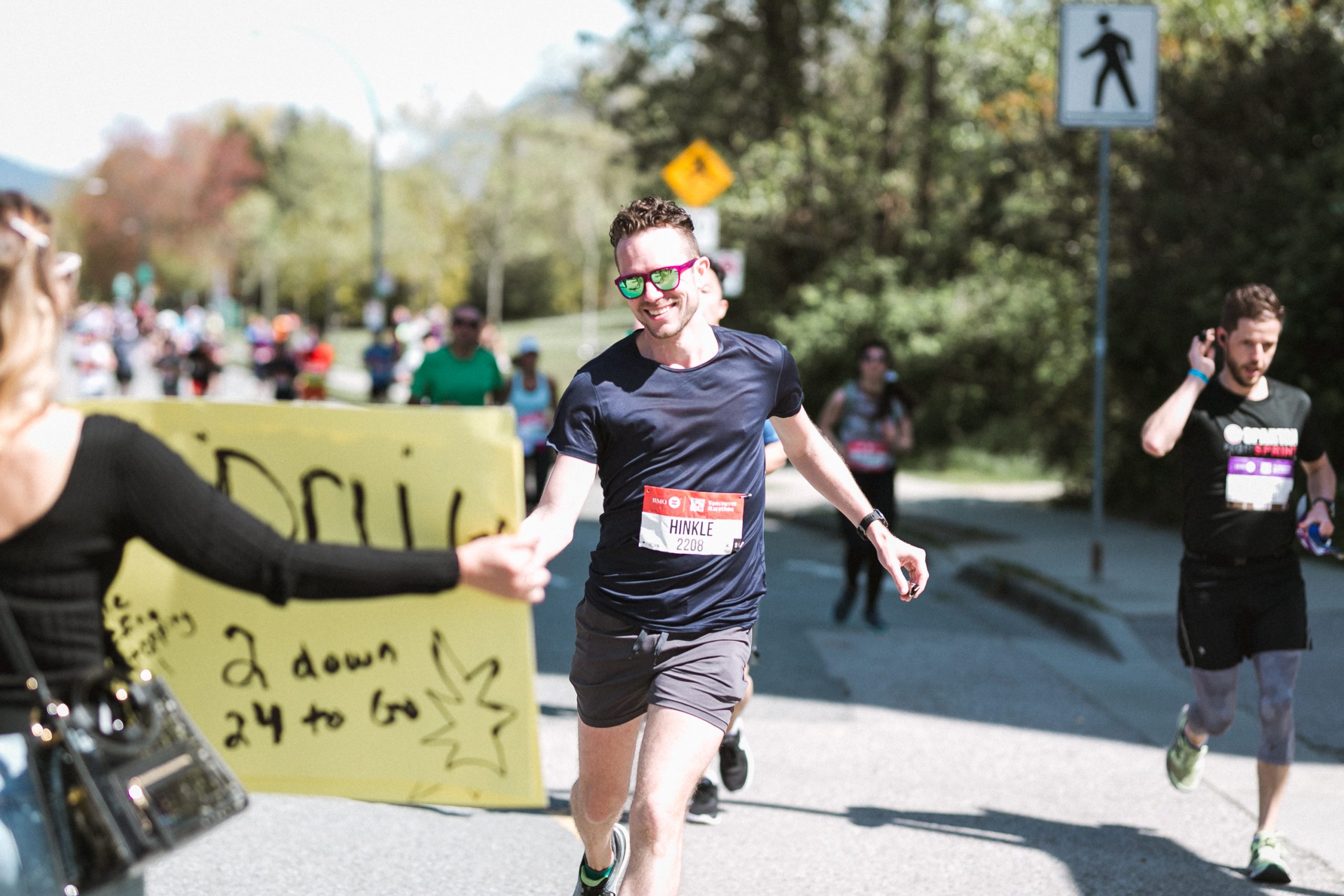 Cheer Challenge
The Cheer Challenge recognizes and reward communities that support the event in a few ways by providing prizes to the largest team and most impactful specator groups. 
Cheer on your friends and family! Bring your best cheer signs; paint your faces; shake your hips; and get your best costume out of the closet! You don't have to be a runner to enjoy in the race day excitement.
Block Parties – BMO Vancouver Marathon
On Race Day, RUNVAN® will be hosting several block parties at various hot spots on course. Enjoy live music, family-friendly activities, and snacks, and cheer on runners as they conquer Vancouver's only Marathon!