Run Dunbar
Vancouver Neighbourhoods
Dunbar
Dunbar is one of Vancouver's oldest neighbourhoods. Recognized for its large trees, parks, horse stables, and quaint streets, the neighbourhood is a collection of commercial and residential areas. The first settlers of this area were the Musqueam First Nations band; and today, the land still belongs to this group, which is the only First Nations government situated within the city of Vancouver.
According to the City of Vancouver, evidence indicates that the Dunbar neighbourhood has been inhabited by First Nations groups dating back to as early as 400 BC. The mouth of the Fraser provided abundant hunting and fishing grounds for coastal Salish Indians who settled in at least three locations: the Angus Lands, Celtic Island and the Musqueam Reserve area.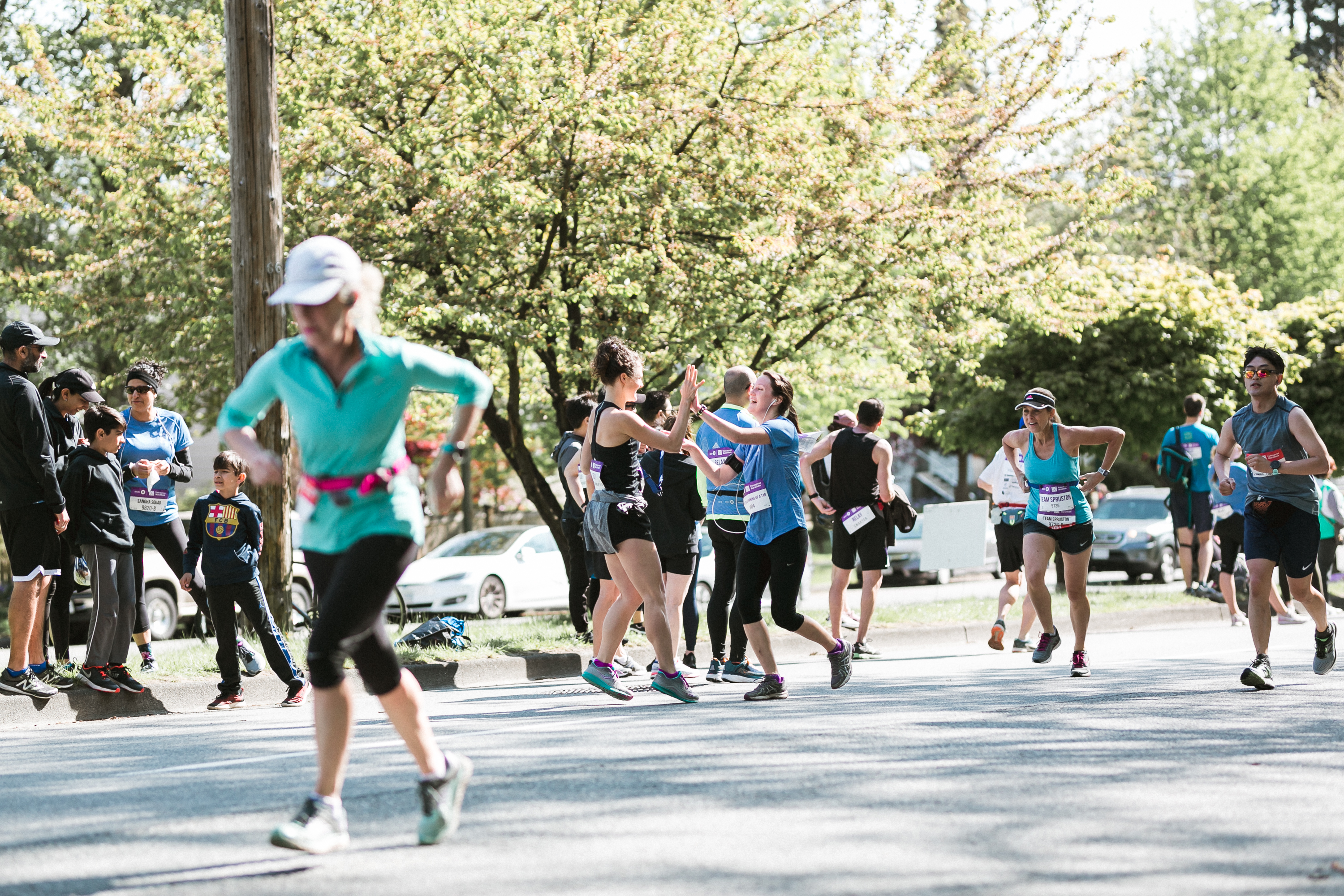 The established area of Vancouver even has a book written after it – "The Story of Dunbar: Voices of a Vancouver Neighbourhood." The historical book was published in 2007 by a group of community members named the Dunbar History Association. Residents of Dunbar describe it as a place that holds a sense of community and belonging with a value that is instantly recognized and felt by its members.
Similar to Cambie and Kerrisdale, Dunbar also boasts the gorgeous cherry blossom trees that symbolize the start of spring in Vancouver. BMO Vancouver Marathon runners experience a scenic Dunbar at around KM 7, running through around 5.5KM of picturesque tree-lined streets which arch over the entire roadway.
Dunbar is also home to the Camosun Hill Challenge! The challenge invites all Marathon participants to compete for the fastest time during the Camosun Hill portion of the course, taking one of the most intensive elements of the course and turning it into a positive challenge for runners.
Featured on the BMO Vancouver Marathon and Relay courses.
Pacific Spirit Trail Runners
Primarily a trail running club, the Pacific Spirit Trail Runners are a free run club that meets every Tuesday at 6:30pm and Saturday at 8:30am. Tuesday sessions include a 8-10KM tempo run from Ranger Station Pacific Spirit Park at W 16th Ave and Blanca Street in the spring to fall; the club meets at Creekside Community Centre in Olympic Village in the winter months. Saturday sessions include a 10KM+ long slow run from Pacific Spirit Park. Learn more