Run English Bay
Vancouver Beaches
English Bay
Located near the point of Denman and Davie Streets, English Bay Beach is the most populated beach in the Downtown Vancouver area. Nearby are a plethora of restaurants, coffeeshops, bars, and more to visit during a day at the beach. Just a short walking distance from the Stanley Park entrance and along the famous Seawall, English Bay is characterized by a never-ending stream of walkers, runners, cyclists, and rollerbladers passing by.
English Bay offers a variety of activities, including stand-up paddle boarding and kayak rentals, entertaining street musicians, and a swimming raft in the middle of the water. Something is always happening throughout the year with major events such as the Celebration of Lights fireworks show and the Vancouver Polar Bear Swim taking place on the shores.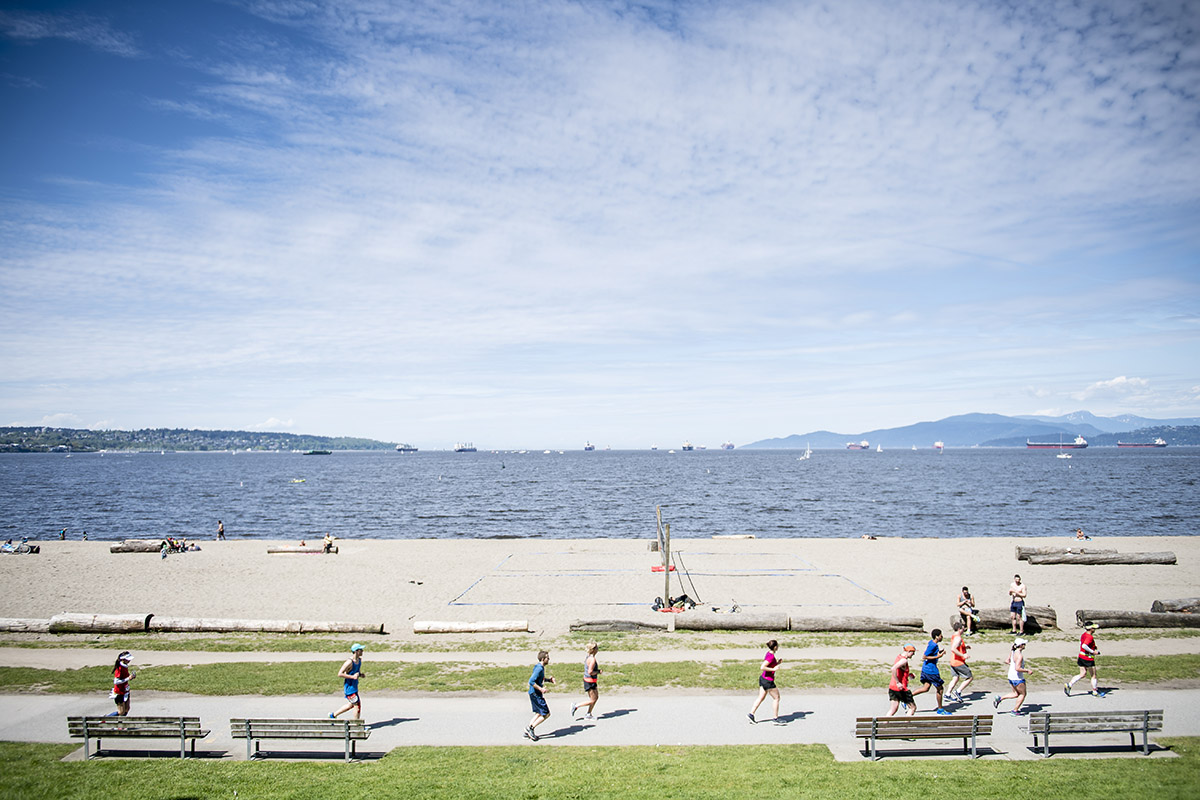 Only a short walk away, a large Inukshuk and the A-maze-ing Laughter statues are classic photo backdrops for tourists visiting the city. First Half and BMO Vancouver Marathon runners will pass both pieces of art en route to the final leg of the race on the Stanley Park Seawall.
Featured on the First Half, BMO Vancouver Marathon and Relay courses.
A-maze-ing Laughter Sculpture
Designed by Yue Minjin of China, the A-maze-ing Laughter sculptures feature 15 cast-bronze figures. The sculpture depicts the artist's self in a state of hysterical laughter and is a beloved by many tourists year-round.