Run PACIFIC SPIRIT PARK
Vancouver PARKS
Pacific Spirit Park
Pacific Spirit Regional Park was established in 1989 as a natural forest preserve adjacent to the city of Vancouver and the University of British Columbia. Spanning over 760 hectares, the park consists of lush, dense forests that separate UBC and Vancouver, and beautiful shorelines, including the popular "Wreck Beach", that run along the Point Grey Peninsula. The park consists of 73KM of forest trails that are frequented by walkers, runners, cyclists, and horse riders, while the foreshore attracts naturalists, sun-worshipers and water-lovers. 
The variety of ecosystems in the Park, including beaches, streams, wetlands, forests and meadows, all provide a unique habitat for a range of local wildlife.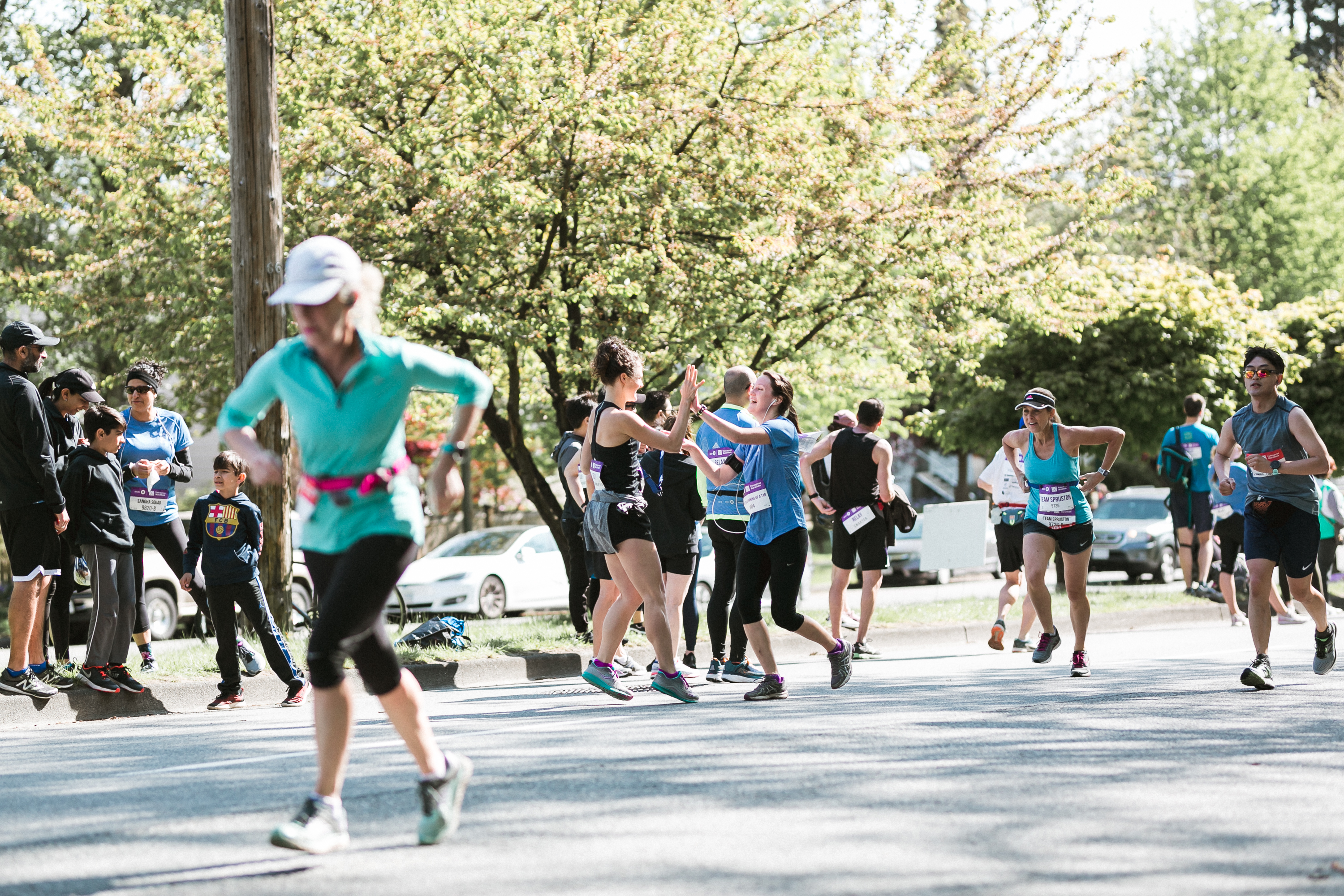 Open daily from 7am to 10pm, the park is easily accessible by car and transit. A parking lot is available on W 16th Avenue and includes electric vehicle charging stations. Transit routes are located along Chancellor Boulevard, University Boulevard, W 16th Avenue and SW Marine Drive.
For runners in the BMO Vancouver Marathon, the first glimpse of the Park is at the bottom of the illustrious Camosun Hill. After climbing away from SW Marine Dr, runners wind along the perimeter of Pacific Spirit Park on roads that are bordered with large evergreen trees and extensive greenery making it feel like they are running through a spectacular tree-lined tunnel.
Featured on the BMO Vancouver Marathon and Relay courses.
Hiking + Walking Trails
With a network of 73KM, Pacific Spirit Park offers many leisurely hiking and walking trails for all abilities. Start your journey at the park gates, located near Camosun Park and 16th Ave, and explore all the forest trails the park has to offer.
Wreck Beach
A well-known clothing-optional beach, Wreck Beach stretches 7.8KM along the Point Grey Peninsula, going from the Burrard Inlet in the North, to the Fraser River in the South. 
Pacific Spirit Loop – 10.4KM
For fans of trail running, Pacific Spirit park offers a network of trails under beautiful evergreen trees, including Cedar, Hemlock, Douglas Fir and Sitka Spruce.