Run QUEEN ELIZABETH PARK
Vancouver PARKS
QUEEN ELIZABETH PARK
Queen Elizabeth Park is Vancouver's horticultural jewel. This 130-acre municipal park is located on Little Mountain, 152 metres above sea level, providing spectacular views of the park, city, and North Shore mountains. At the turn of the century, the park's surface was scarred when it was quarried for rock used to build Vancouver's first roadways.
By 1939, the park was in the hands of the Vancouver Parks Board for recreational purposes, and was dedicated as such by King George VI and his consort, Queen Elizabeth, on their much-lauded visit to Vancouver in 1939, as Queen Elizabeth Park.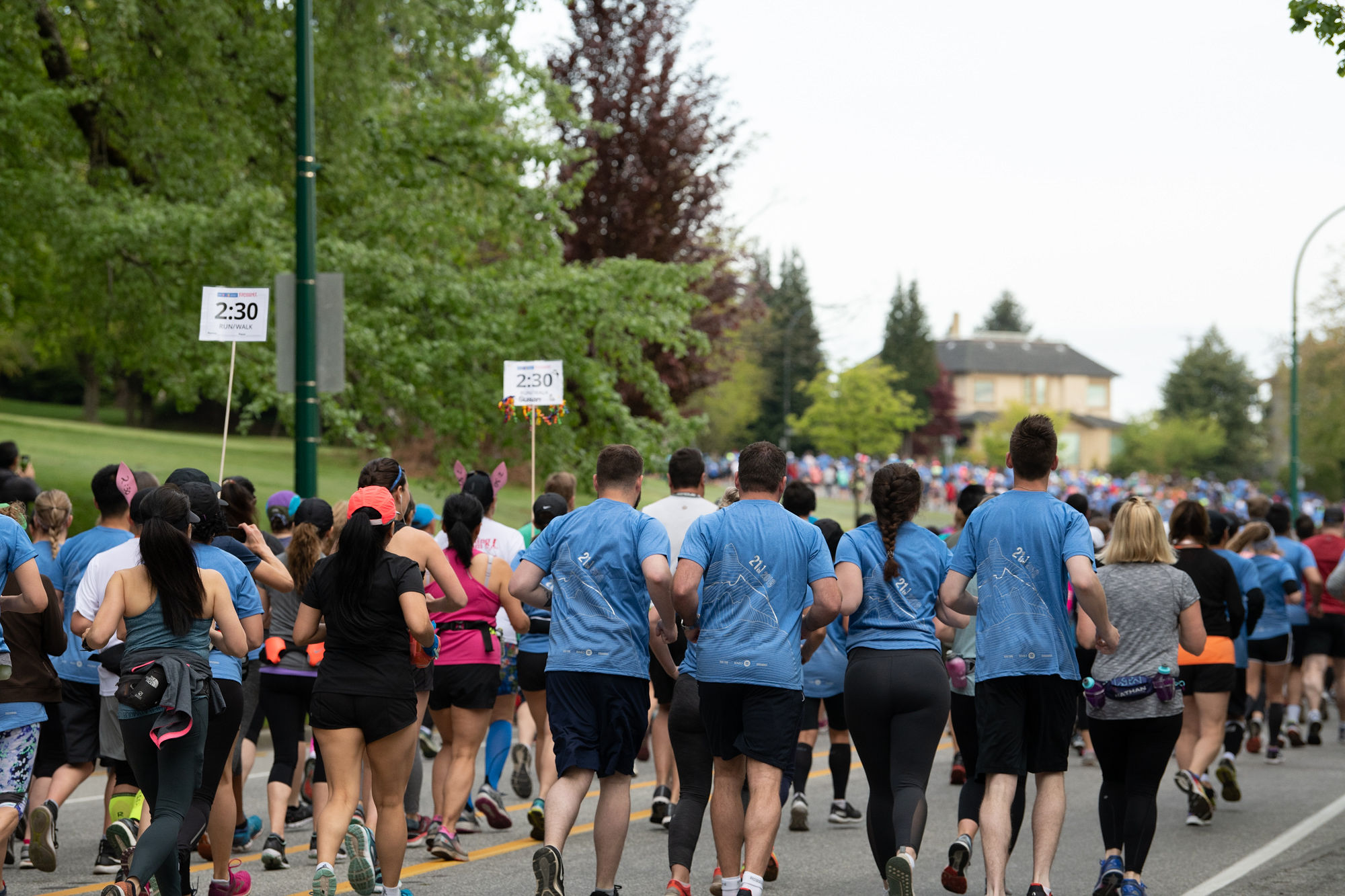 From recreational activities such as tennis, lawn bowling, and pitch & putt, to fine dining at Season in the Park, family picnics on the green, and stargazing on clear nights, Queen Elizabeth Park has something for everyone.
The park is the stunning backdrop for both the BMO Vancouver Marathon and Half Marathon Start Lines. Allowing for a fast start the Half Marathon heads out of the park towards Cambie St bridge, and a offers a scenic first kilometre in the Marathon as it loops towards Kerrisdale, BMO Vancouver Marathon runners will experience the beauty of Queen Elizabeth Park first hand.
Featured on the BMO Vancouver Marathon, Half Marathon and Relay courses.
Bloedel Conservatory
Located at the top of Queen Elizabeth Park, Bloedel Conservatory is a family-friendly attraction with over 120 species of free-flying birds ranging from Macaws to African parrots, and over 500 species of tropical plants. Open daily, the conservatory features three different climate zones to emulate tropical ecosystems, including the tropical rainforest habitat, subtropical rainforest habitat, and the desert zone.
Quarry Gardens
West of the Bloedel Conservatory is the main Quarry Garden, a home to specimen trees, shrubs, perennials, bulbs, and more. Among the foliage is a stream and cascading waterfall. Below the Seasons in the Park restaurant is the North Quarry Garden, characterized as a "dry" garden with oriental horticultural influences.
Rose Garden
Built in 1967, the Rose Garden can be found along the south-western perimeter of the park. To commemorate Canada's Centennial, the Rose Garden contains many rose varieties including the Parkland and Explorer series developed in Saskatchewan.