1974
Legacy of the marathon
1974
May 25, 1974. Facing the first year of heavy downpour, Tom Howard remained undefeated at the Vancouver Marathon. Finishing way ahead of the pack and setting yet another course record, Howard finished with an incredible 2:14:33 having already distanced himself immensely from the rest of the field one mile in. America's Wayne Ristau was next to cross the Finish Line in 2:21:24, while local Ross Jackson took home the bronze.
Maria Brzezinska, who took home the bronze last year, led the women home, clocking in at 3:03:16. Brzezinska beat her previous course time by over 24 minutes and set a new best in the women's division. 59 finishers – 56 men and 3 women – made their way to the 1974 Vancouver Marathon Finish Line.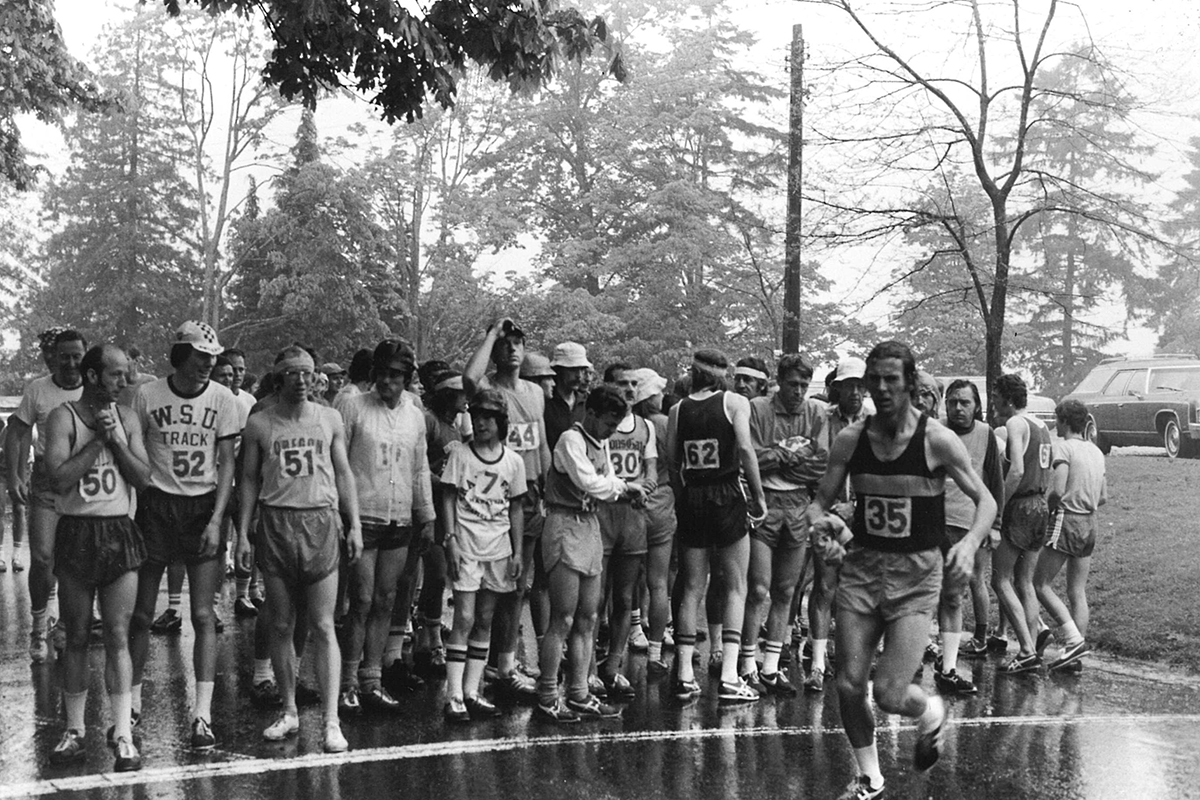 The Course
The third annual Vancouver Marathon course continued on the initial course, featuring five laps around Stanley Park, until 1978.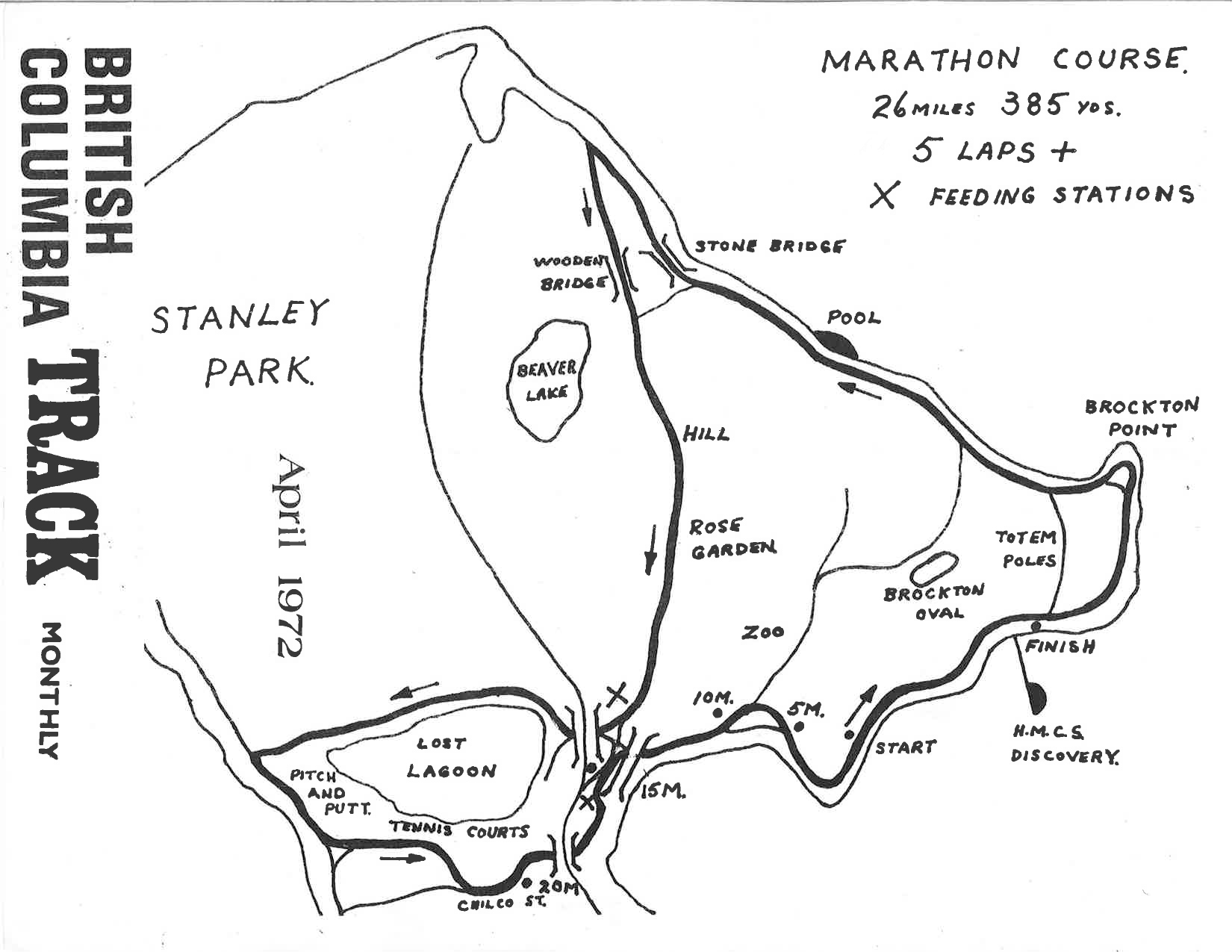 Men
Tom Howard (CAN), 2:14:33
Wayne Ristau (USA), 2:21:24
Ross Jackson (CAN), 2:22:20
Women
Maria Brzezinska (CAN), 3:03:15
Sue Taylor (CAN), 3:44:16
Marj Creech (USA), 3:56:31