1976
Legacy of the marathon
1976
May 29, 1976. The 5th annual Vancouver Marathon welcomed 138 finishers – 128 men and 10 women – and saw host-club Lions Gate Roadrunners sweep the podium. Ross Jackson, a New Zealander living in Vancouver, took home the title with 2:20:30, while Doris Heritage of Seattle became the first woman to finish under three hours. Heritage held the world indoor mile record and her time of 2:47:35 was the fastest time recorded in Canada and at the Vancouver Marathon.
 Unfortunately, the 1976 race was marred by the death of Dr. Leslie Truelove, who collapsed on course and passed away as a result of an aneurysm. Since then, the Dr. Leslie Truelove Memorial Trophy has been awarded to the First Male Finisher in the 50+ Age Category.
The Course
The fifth annual Vancouver Marathon course continued on the initial course, featuring five laps around Stanley Park, until 1978.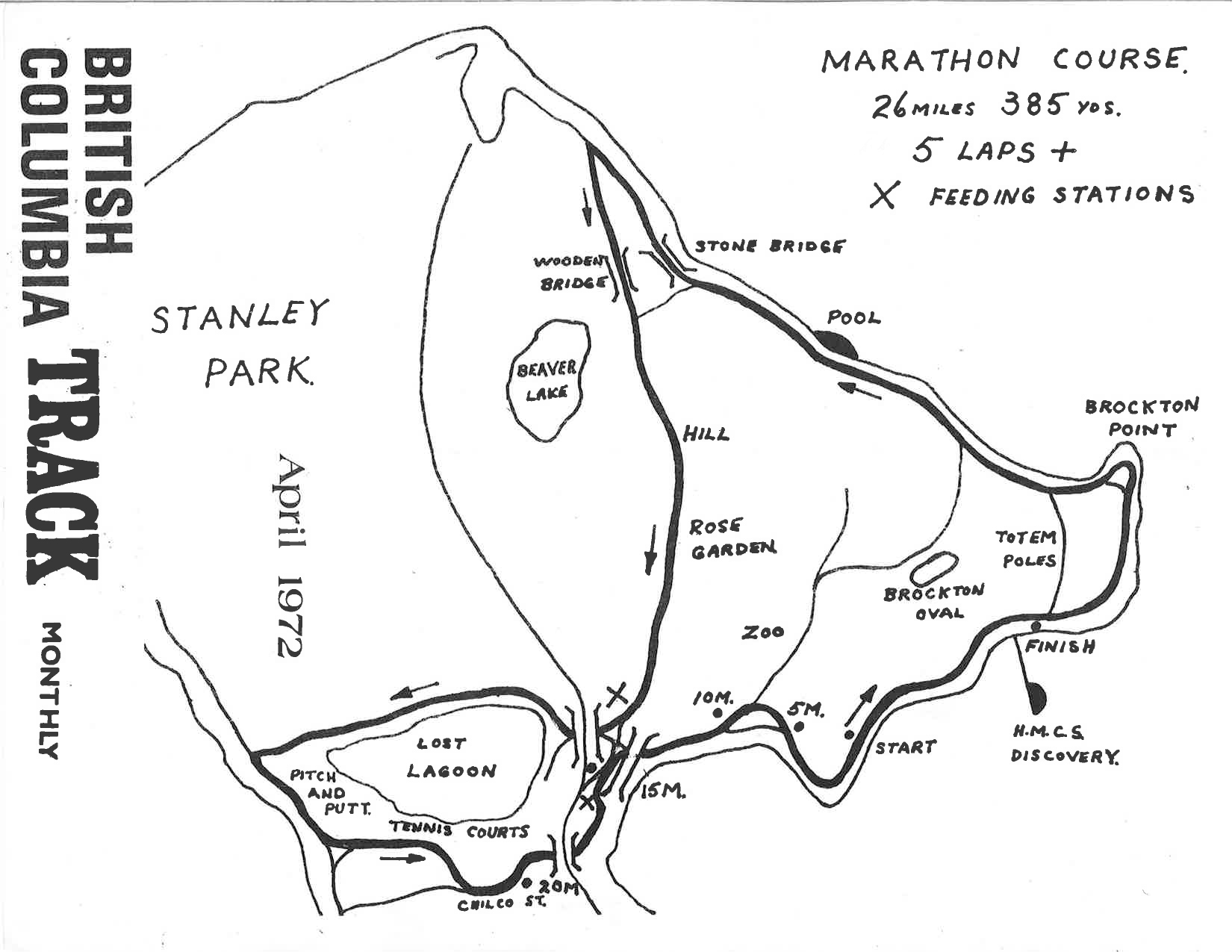 Men
Ross Jackson (CAN), 2:20:30
Wolf Schamberger (CAN), 2:22:21
Allen Kerr (CAN), 2:24:31
Women
Doris Heritage (USA), 2:47:34
Marilyn Paul (USA), 2:49:30
Helen McDonald (CAN), 3:00:50