1979
Legacy of the marathon
1979
May 6, 1979. In 1979, Vancouver's only Marathon – now the "Nike Vancouver International Marathon" – underwent an exciting course redesign. Starting at Smith and Hornby, the course, which previously featured five laps around Stanley Park, expanded into the city's Downtown core and finished at Robson Square. The event welcomed 776 finishers – 719 men, 57 women – across its new Finish Line.
On the new course, William Scott of Australia broke the tape at 2:15:56, becoming the first runner outside of North America to take the gold. Runner-up Tony Good and three-time champion Tom Howard rounded off the podium in 2:17:08 and 2:18:32, respectively.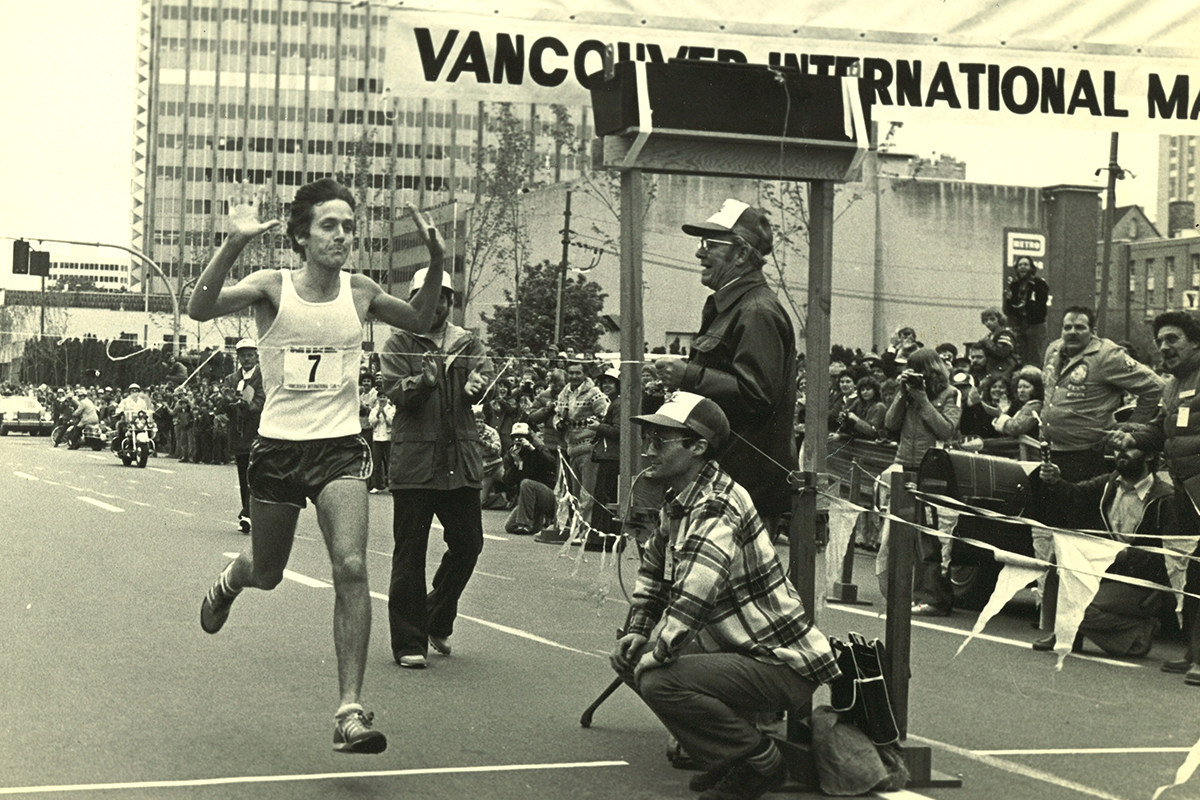 In the women's division, defending champion Gail MacKean was once again the first woman across the Finish Line, holding on to take the win over Seattle's Gail Volk by 3 seconds. MacKean beat her previous winning time by over 10 minutes, setting a new personal best of 2:44:53. Volk followed closely behind in 2:44:56.
The Course
In 1979, the Vancouver Marathon debuted a new course that expanded into downtown Vancouver. With Nike signing on as title sponsor, runners would start from downtown, do two laps of the park, then run the perimeter of downtown, back for a third and final loop of the park and then back to central downtown.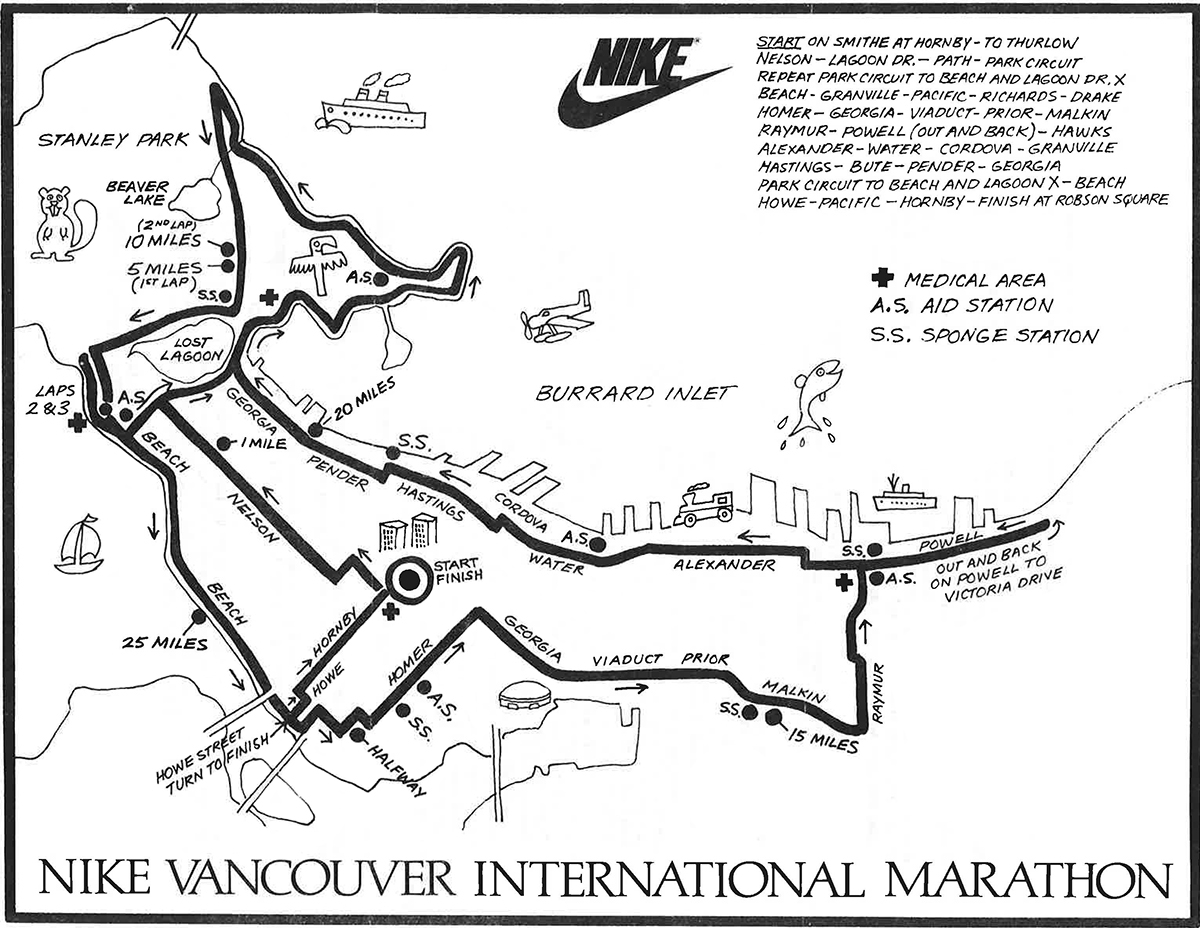 Men
William Scott (AUS), 2:15:56
Tony Good, 2:17:08
Tom Howard (CAN), 2:18:32
Women
Gail MacKean (CAN), 2:44:53
Gail Volk (USA), 2:44:56
Cynthia Haney, 2:45:13