1981
Legacy of the marathon
1981
May 3, 1981. The 10th annual Vancouver Marathon welcomed 1605 finishers – 1403 men and 202 women – across the Finish Line. Brian Morgan became the third Australian to win gold at the Vancouver Marathon, making that three consecutive wins for the nation. Morgan broke the tape at 2:16:27, a minute and a half ahead of fellow countryman Laurie Whitty. Roger Robson of the UK rounded off the top 3 in 2:18:45.
Local Nancy McLaren led the women's race, breaking the tape in 2:48:24 just ahead of runner-up Jessica Brandt, who clocked in at 2:48:39. Canada's Wendy Robertson took home the bronze in 2:51:56.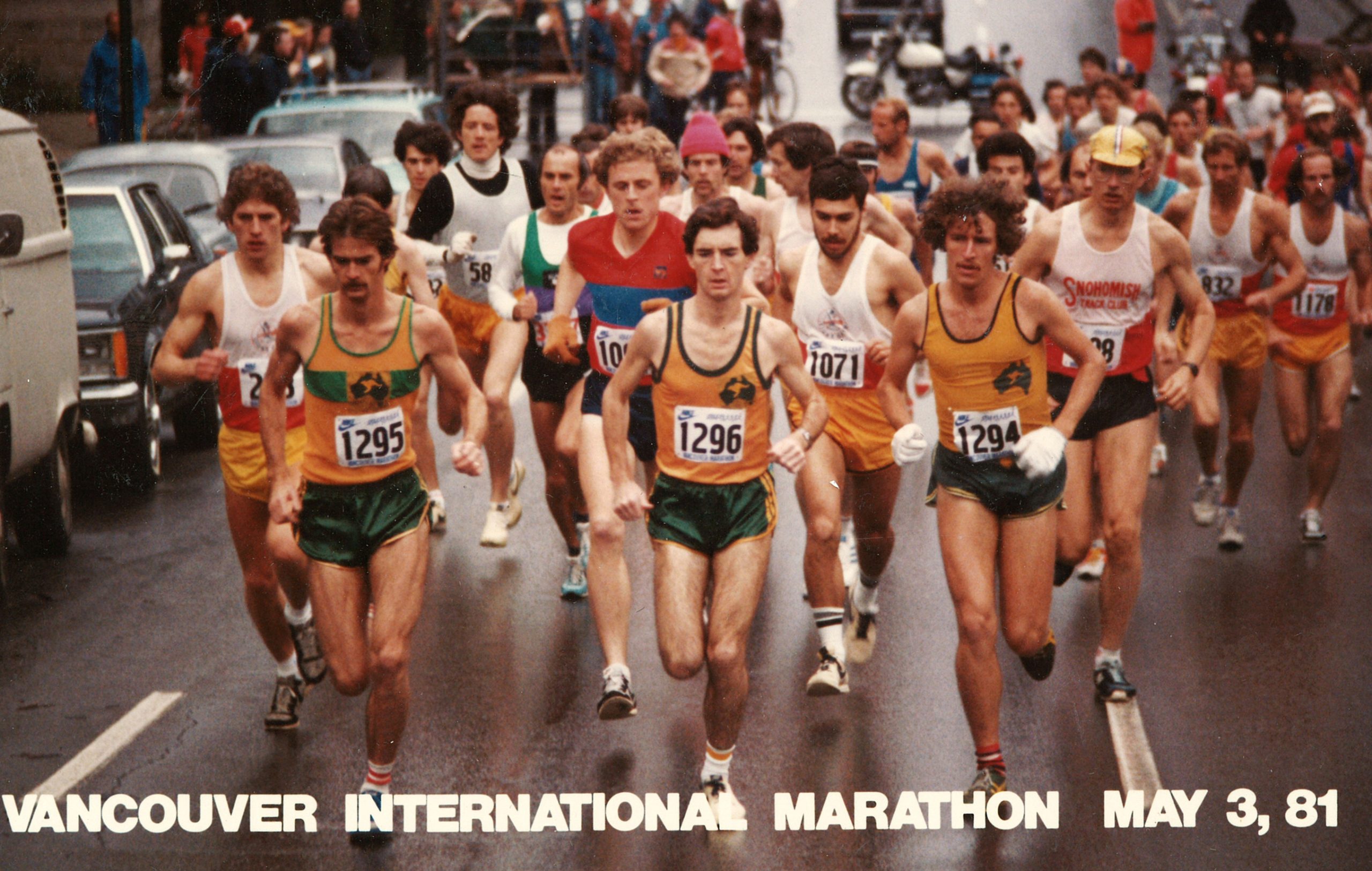 The 1981 Vancouver Marathon also opened up a wheelchair division, which saw Canadian icon Rick Hansen take his first win at the event.
The Course
The 1981 Vancouver Marathon continued on a new course that expanded into downtown Vancouver. Runners would start from downtown, do two laps of the park, then run the perimeter of downtown, back for a third and final loop of the park and then back to central downtown.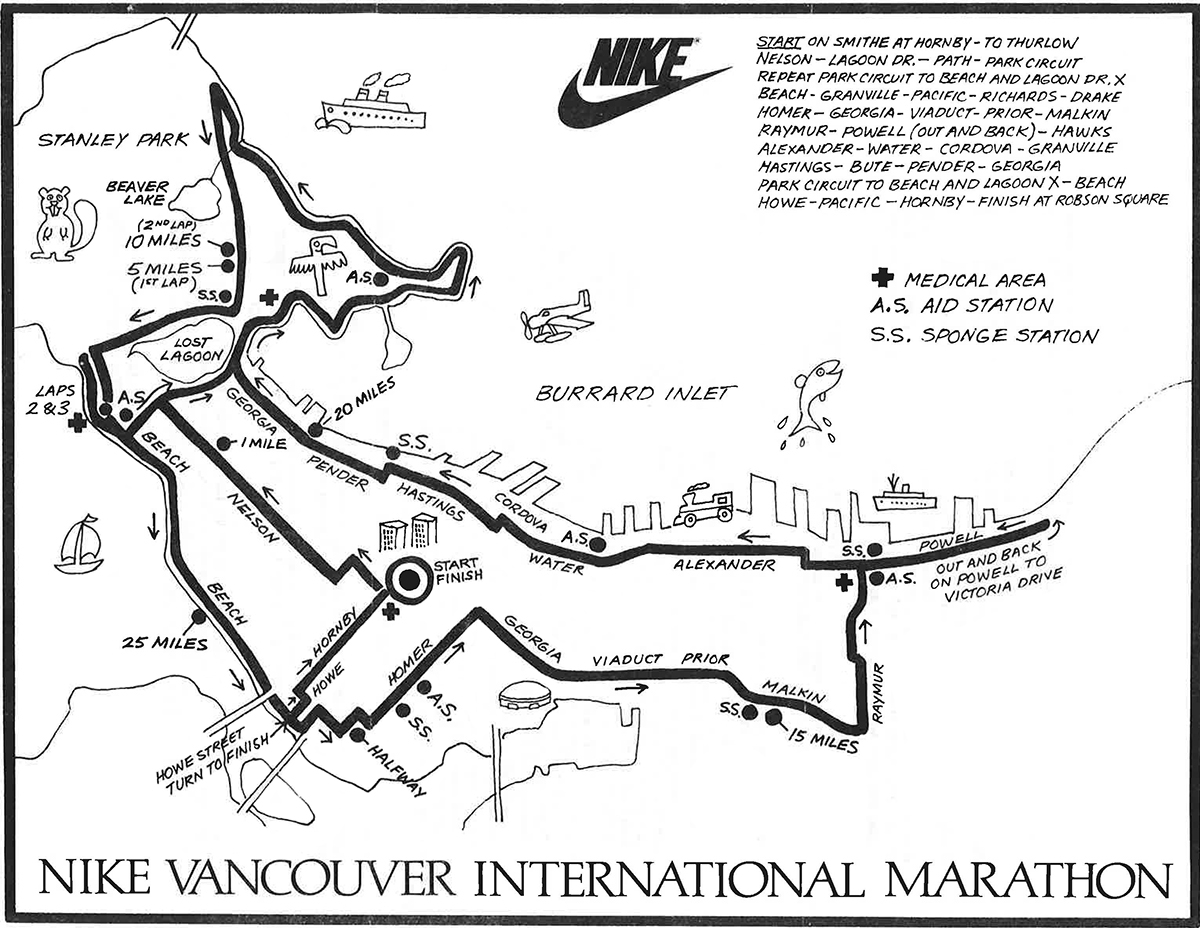 Men
Brian Morgan (AUS), 2:16:27
Laurie Whitty (AUS), 2:17:52
Roger Robinson (UK), 2:18:45
Women
Nancy McLaren (CAN), 2:48:24
Jessica Brandt, 2:48:39
Wendy Robertson (CAN), 2:51:56