1982
Legacy of the marathon
1982
May 2, 1982. In 1982, Vancouver's own Steve Pomeroy cruised to victory in a field of 2400 runners by a dominating margin of seven minutes. Breaking the tape at 2:16:56, Pomeroy raced stride for stride with defending champion Brian Morgan before steadily pulling away around the halfway mark. Canadians Peter Giannoudis and Craig Knapton rounded off the podium, taking the silver and bronze, respectively. Morgan finished 12th overall.
On the women's side, Sue Krenn from California came out on top following a hard-fought battle with local Paula Rick. Krenn took the top women's spot by a mere second with 2:45:24. Kim Jensen finished in third in 2:49:07.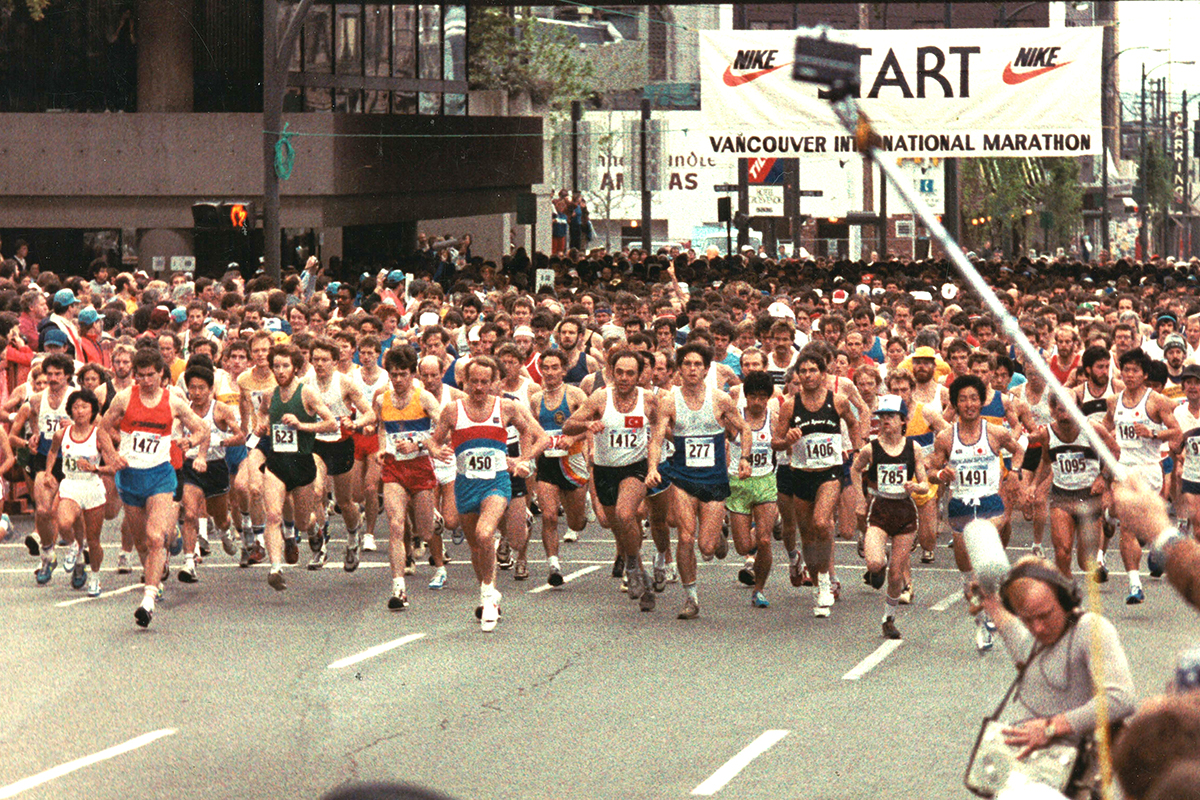 Canadian icon Rick Hansen won the wheelchair division title in 2:20:44 for the second consecutive year after setting the world record at the Boston marathon.
Another notable finisher, Harry Cordellos of San Francisco crossed the line at 3:01:00, becoming the official world champion for an inaugural class of visually-impaired runners.
The Course
The 1982 Vancouver Marathon continued on a new course that debuted in 1979. Runners would start from downtown, do two laps of the park, then run the perimeter of downtown, back for a third and final loop of the park and then back to central downtown.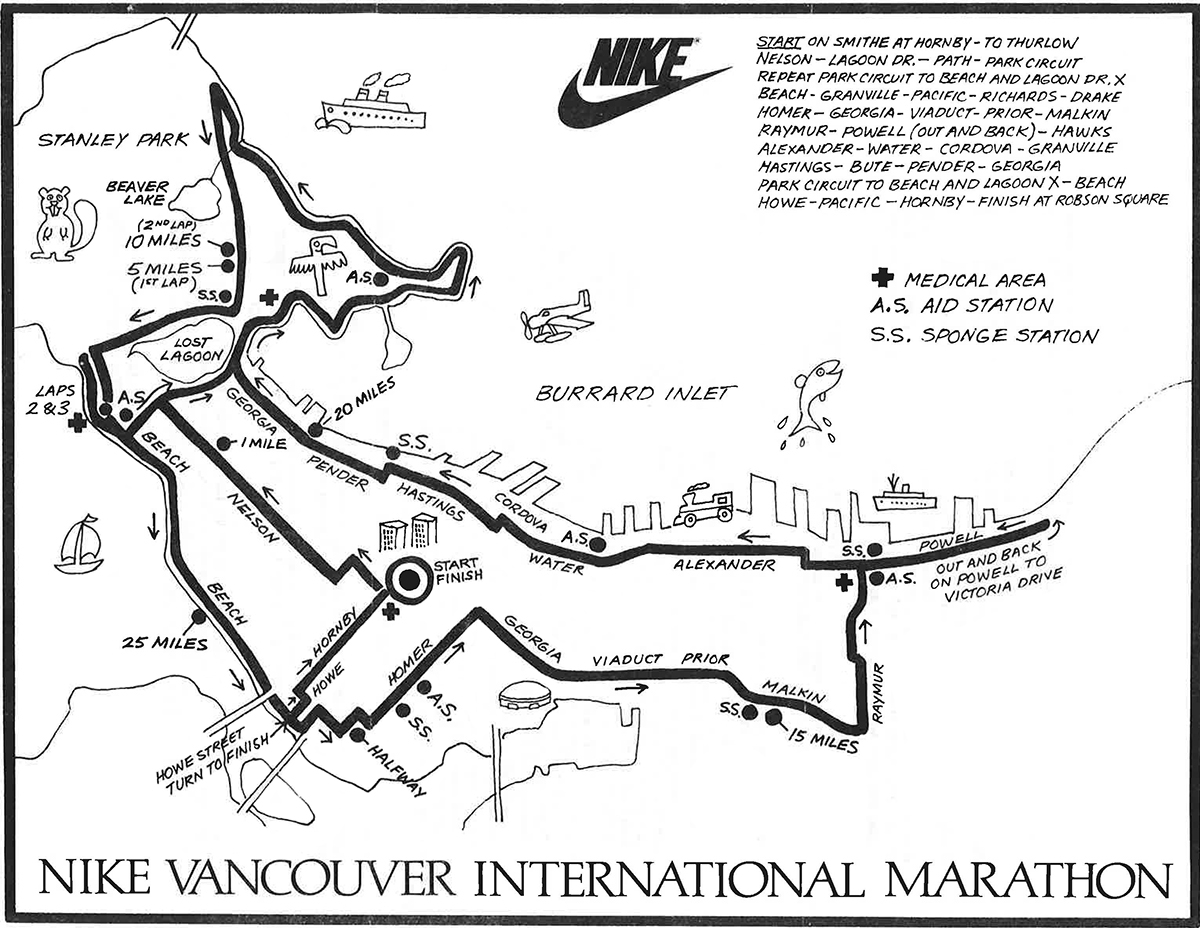 Men
Stephen Pomeroy (CAN), 2:16:56
Peter Giannoudis (CAN), 2:23:49
Craig Knapton (CAN), 2:24:09
Women
Sue Krenn (USA), 2:45:24
Paula Rick (CAN), 2:45:25
Kim Jensen (CAN), 2:49:07