1985
Legacy of the marathon
1985
May 12, 1985. In 1985, four marathons were planned in British Columbia alone, and with new race options and a declining economy, sponsors became a rare breed. Despite rumours that the Vancouver International Marathon was folding, the race ran as scheduled with 1448 runners making their way across the BC Place Finish Line.
 Adrian Wellington of Australia took the top spot with a time of 2:24:24, while Kikue Teshima, the event's first Japanese champion, won the women's division in 2:55:34.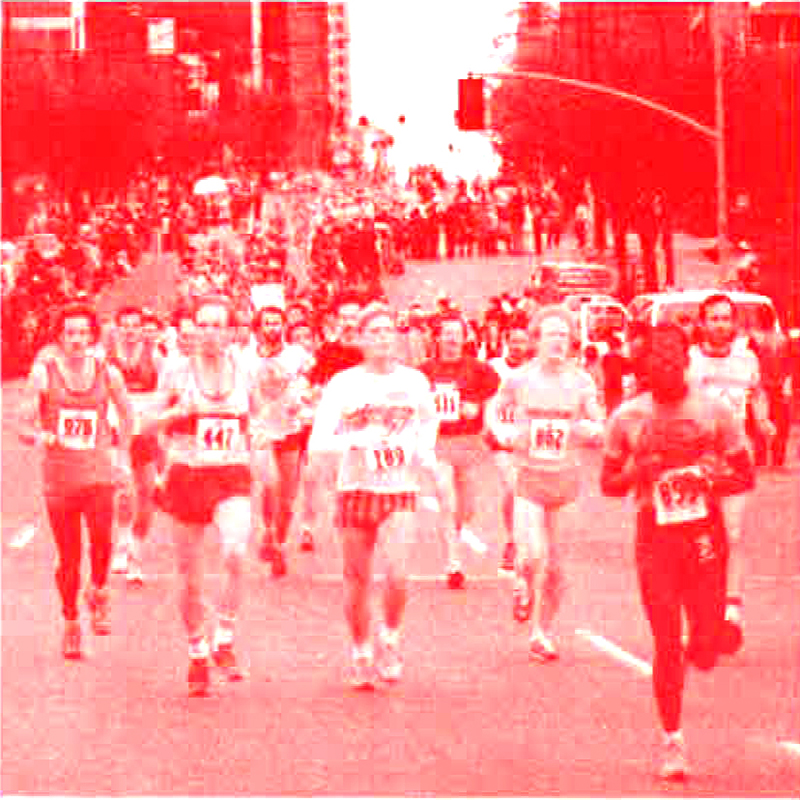 The Course
In 1985, the Vancouver Marathon continued on a new course that started and finished at B.C. Place. Runners would run the perimeter of downtown twice, and one loop through Mount Pleasant and back up Granville Street Bridge.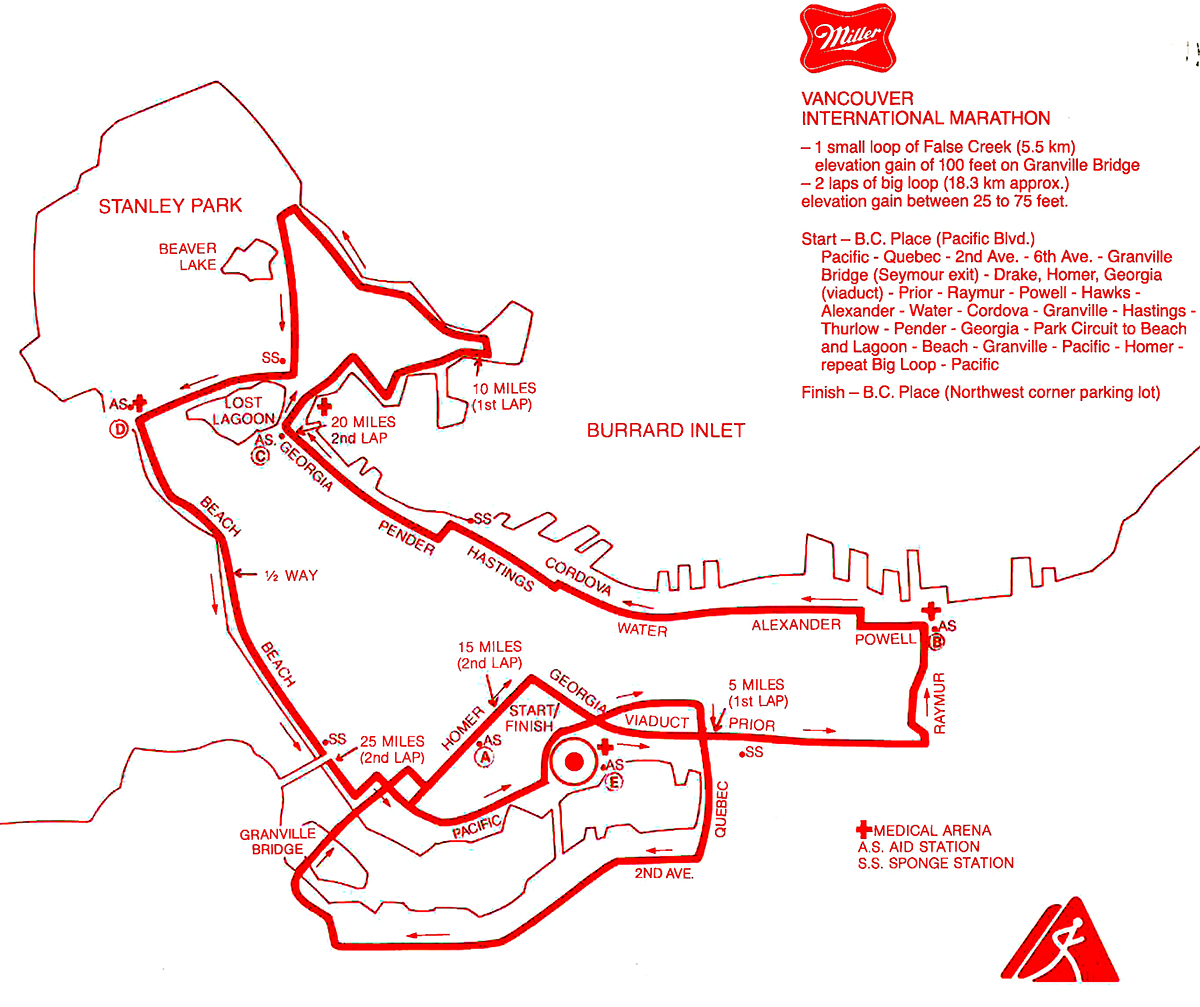 Men
Adrian Wellington (AUS), 2:24:24
R. Tamura, 2:27:07
Chris Whiteley, 2:28:07
Women
Kikue Teshima (JPN), 2:55:34
Susanne Walker, 2:56:41
Arlene Kasper, 3:01:04