1986
Legacy of the marathon
1986
May 4, 1986. Two days after the opening of the world's fair, Expo '86, the Vancouver Marathon hosted its largest race yet with 2400 participants on another brand new course. For the first time, the event featured a point-to-point course, starting Downtown and finishing at Kitsilano Beach. Kicking off at Robson Square, the new course took runners over the Granville Street Bridge and around the False Creek Seawall before continuing around Stanley Park. The route continued back over the Burrard Bridge, out to Spanish Banks before turning back to finish at Kits Beach.
Hiromi Nishi became the first male Japanese champion to win the Vancouver Marathon title, finishing in 2:21:14, and started a three-year winning streak for Japan at the event. Fellow countryman Yuuzen Segami took home the silver in 2:22:09, while Roy Davis came in at 2:25:20.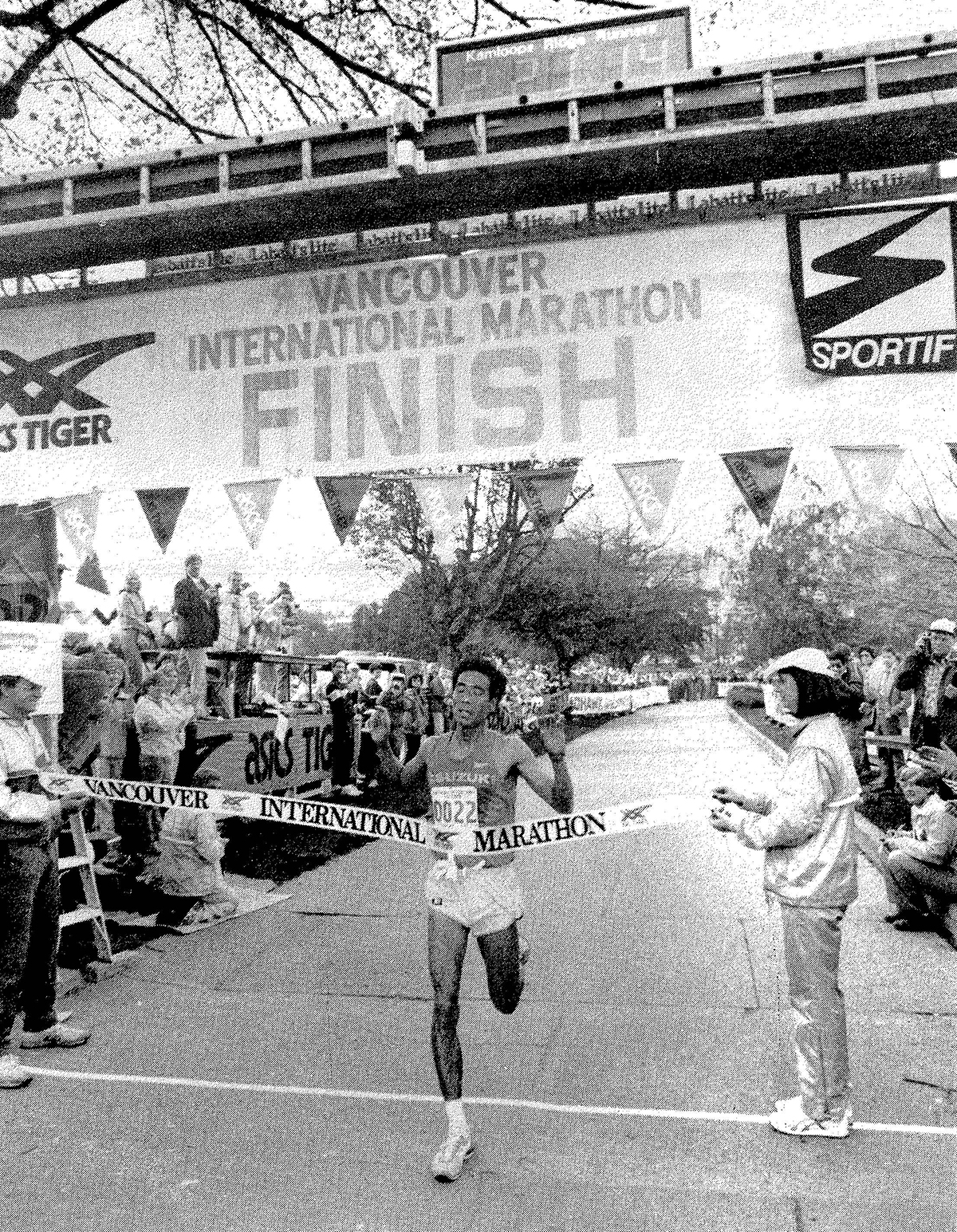 Saskatoon's Joi Belyk won the women's title in 2:45:37. Belyk held a considerable lead over Anne Galloway and Helen Sherk, who took silver and bronze in 2:51:30 and 2:51:58, respectively.
The Course
Introducing the first point to point race, the 1986 Vancouver Marathon course lasted only a year. Runners would start in central downtown, travel across the Granville Street Bridge, then around past Science World, do a loop of Stanley Park, then cross the Burrard Street Bridge for an out and back to the Spanish Banks to end up at Kitsilano Beach for the Finish Line.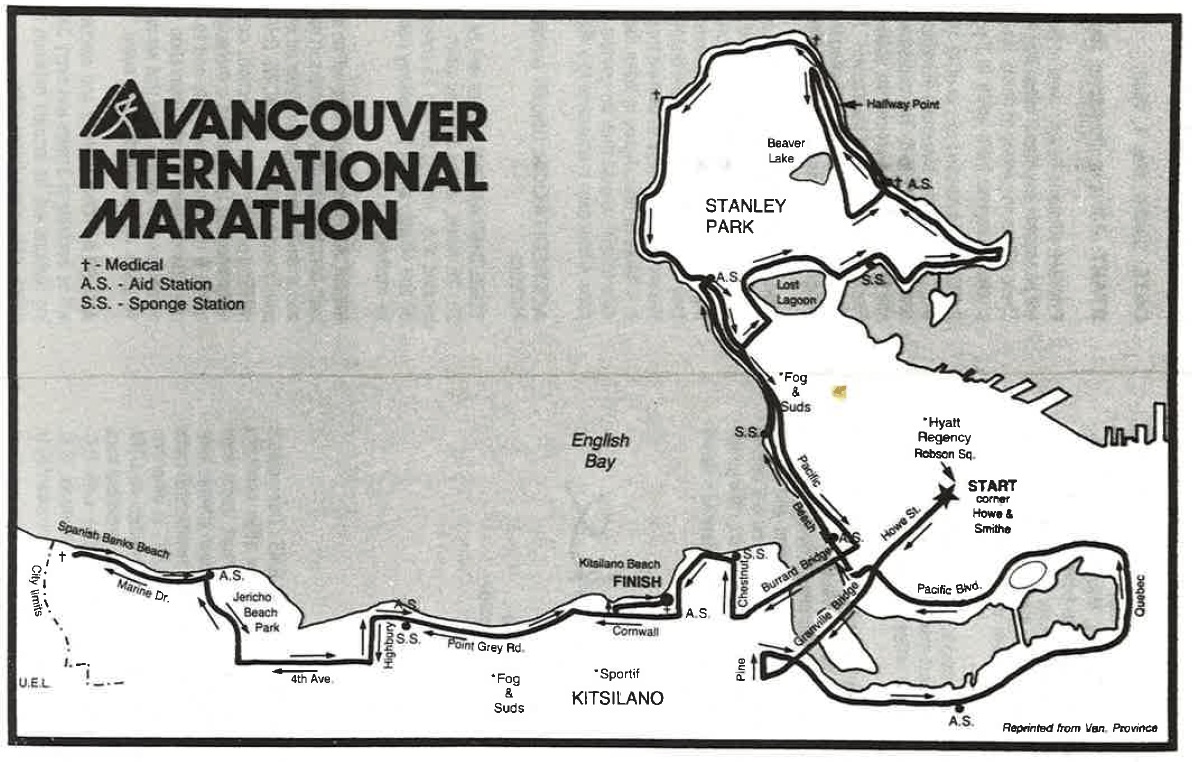 Men
Hiromi Nishi (JPN), 2:21:14*
Yuuzen Segami (JPN), 2:22:09
Roy Davis, 2:25:20
Women
Joi Belyk (CAN), 2:45:37*
Anne Galloway, 2:50:30
Helen Sherk, 2:51:58
*Course record