1988
Legacy of the marathon
1988
May 1, 1988. In 1988, Mitsumasa Matsuyama of Japan became the third consecutive Japanese male to take home the Vancouver Marathon win. Holding a strong lead from the 38-km mark onwards, Matsuyama blew away the competition, finishing nearly two full minutes ahead of second-place Yoshiro Ohashi and breaking the previous course record set by Japan's Tetsuji Iwase last year. Defending champion Iwase finished third, while Takehiko Kikuchi completed the Japanese sweep of the top 4.
First-time marathoner Isabelle Dittberner of North Vancouver took home the women's title with a debut of 2:50:33, followed by local Sylvia Giles, who won the women's masters category. Mary Nicell rounded off the women's podium after clocking in at 2:59:25.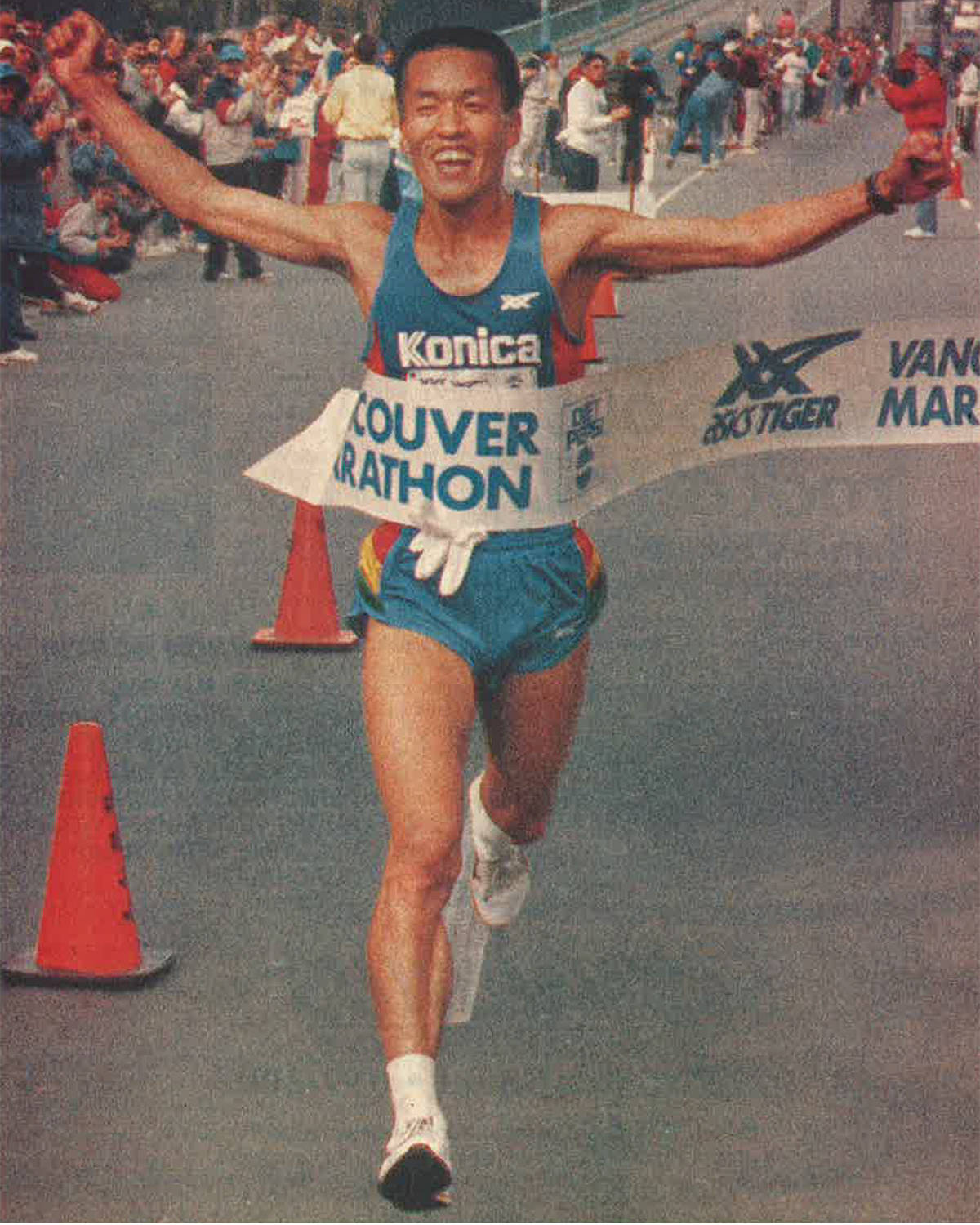 The Course
The 1988 Vancouver Marathon continued on the new course established the past year. Runners did a lap of downtown, and three laps of Stanley Park – similar to the 1979 course. For variety, the Stanley Park loops alternated between the seawall and the interior course.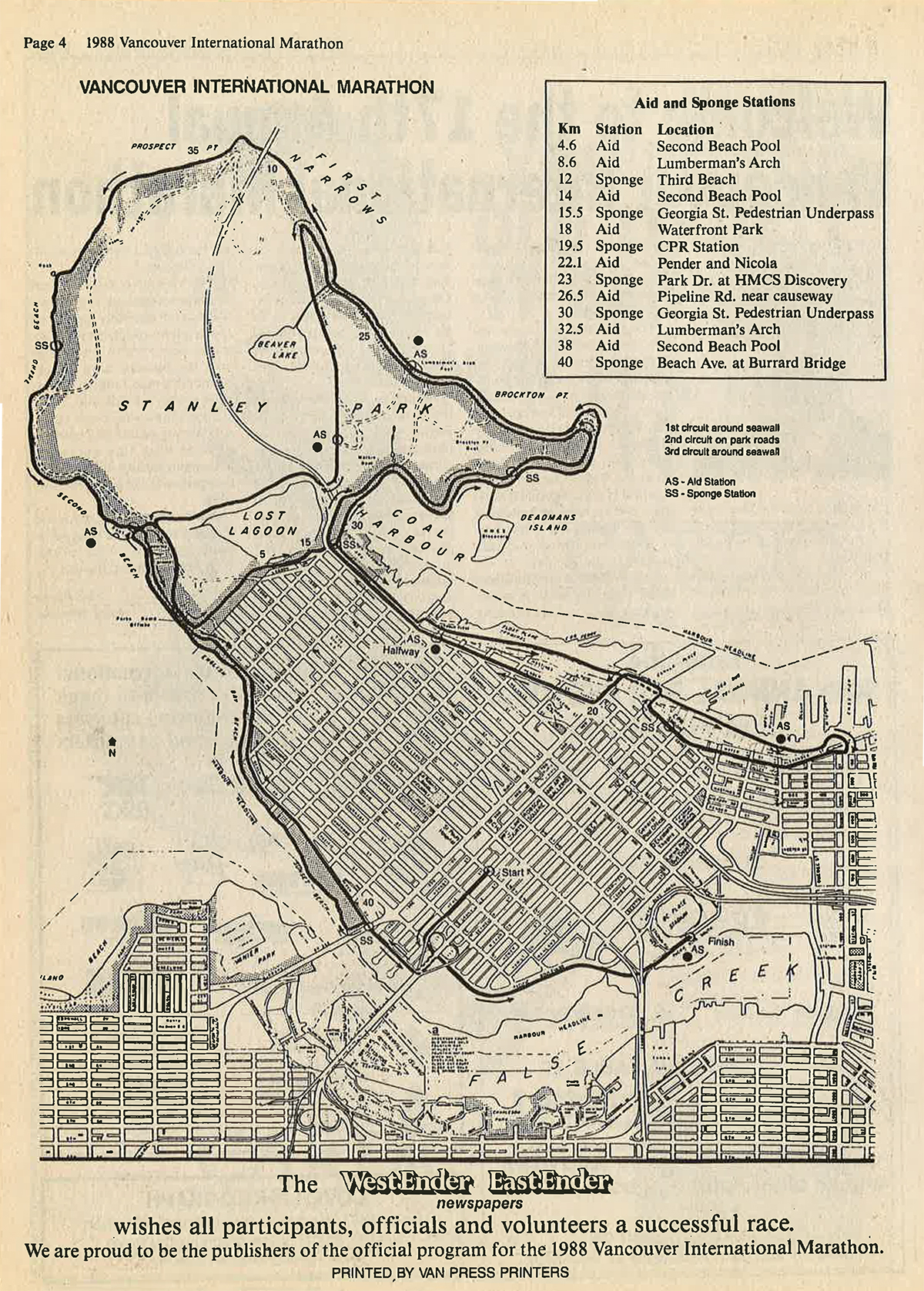 Men
Mitsumasa Matsuyama (JPN), 2:19:20*
Yosiro Ohashi (JPN), 2:21:19
Tetsuji Iwase (JPN), 2:21:58
Women
Isabelle Dittberner (CAN), 2:50:33
Sylvia Giles (CAN), 2:56:46
Mary Nicell (CAN), 2:59:25
*Course record