1989
Legacy of the marathon
1989
May 7, 1989. Against a field of 1109 finishers, the 1989 Vancouver Marathon was dominated by student athletes. University of Oregon student Shermi Sabag broke the tape on the men's side, ahead of defending champion Mitsumasa Matsuyama of Japan, and Osamu Kitahara by nearly five minutes.
 In the women's division, Anne Mangal, a PhD student from the University of Alberta, took the title in her second ever marathon. Japan's Junko Kawakami took the silver with Canada's Luisa Romero right on her heels for the bronze.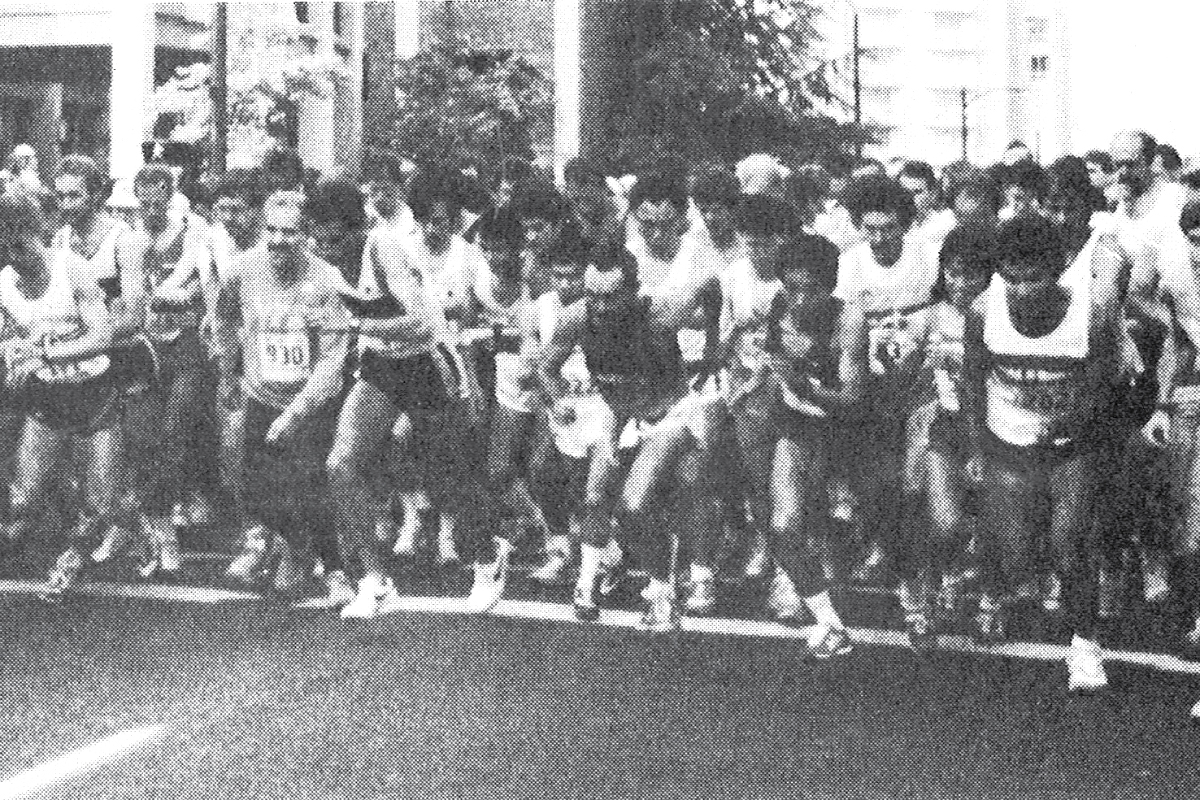 The Course
1989 was the last year of the event's third ever course, which debuted in 1987. Runners did a lap of downtown, and three laps of Stanley Park – similar to the 1979 course. For variety, the Stanley Park loops alternated between the seawall and the interior course.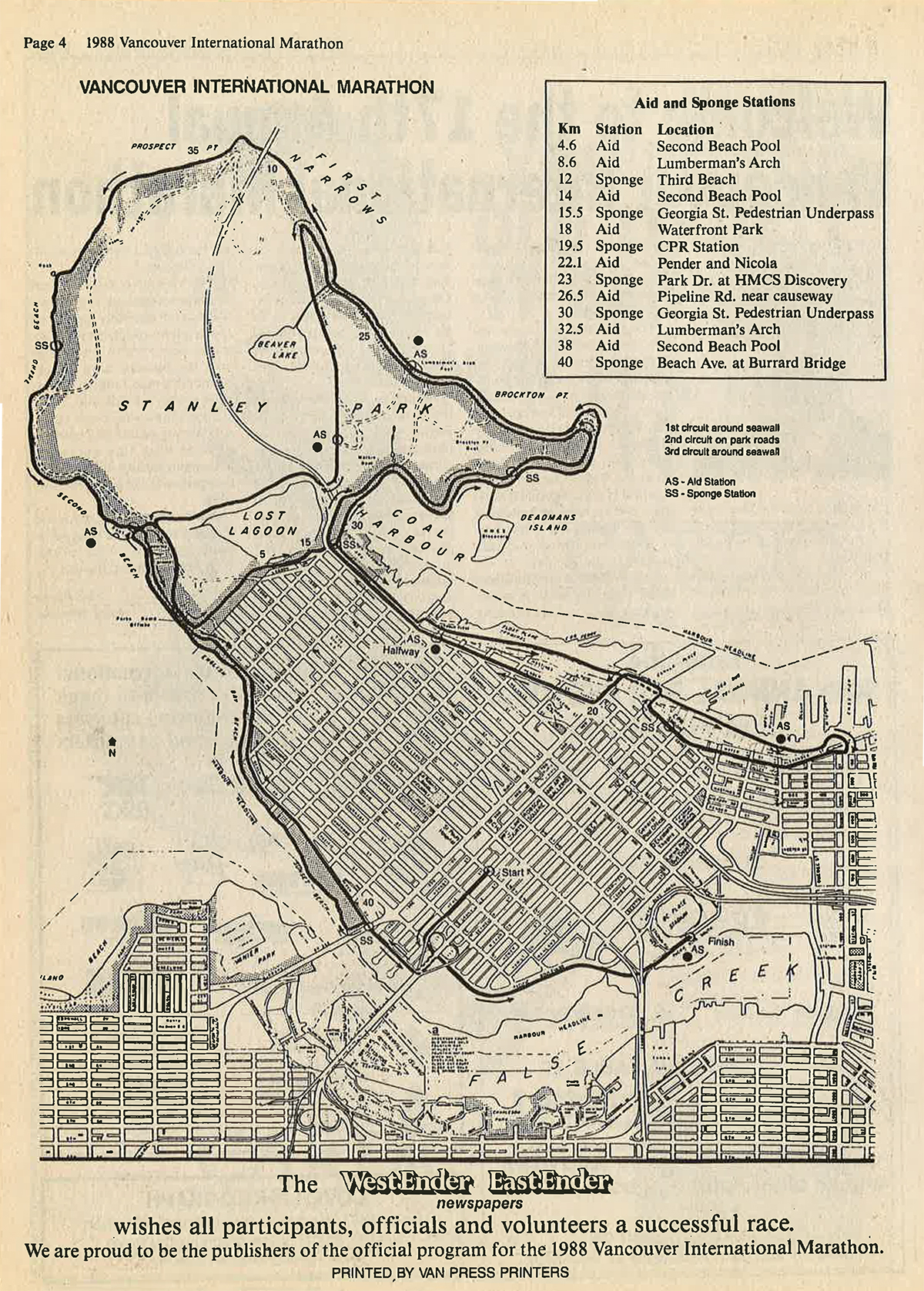 Men
Shemi Sabag (USA), 2:19:41
Mitsumasa Matsuyama (JPN), 2:24:20
Osamu Kitahara (JPN), 2:25:49
Women
Anne Mangal (CAN), 2:50:31
Junko Kawakami (JPN), 2:54:00
Luisa Romero (CAN), 2:54:06