1990
Legacy of the marathon
1990
May 6, 1990. Another course redesign was unveiled at the 1990 Vancouver Marathon, this time expanding into North Vancouver. Starting at BC Place, the course took runners through Stanley Park, over the Lions Gate Bridge, and east through North Van to the Second Narrows Bridge. Once over the bridge, the course finished down Powell St towards the Finish Line back near BC Place.
 1990 marked the first double victory for Japan, as Japanese runners Yoshikazu Tanase and Reiko Hirosawa won both the men's and women's heats. Tanase, a 26-year-old auto painter from Yokkaichi, Japan was the first runner out of Stanley Park and maintained the lead over Canadians Eoin Fahy and Kevin Titus, who placed second and third. Hirosawa of Tokyo also took the women's masters category, finishing more than seven minutes ahead of Vancouver's Mary Nicell, a past podium finisher.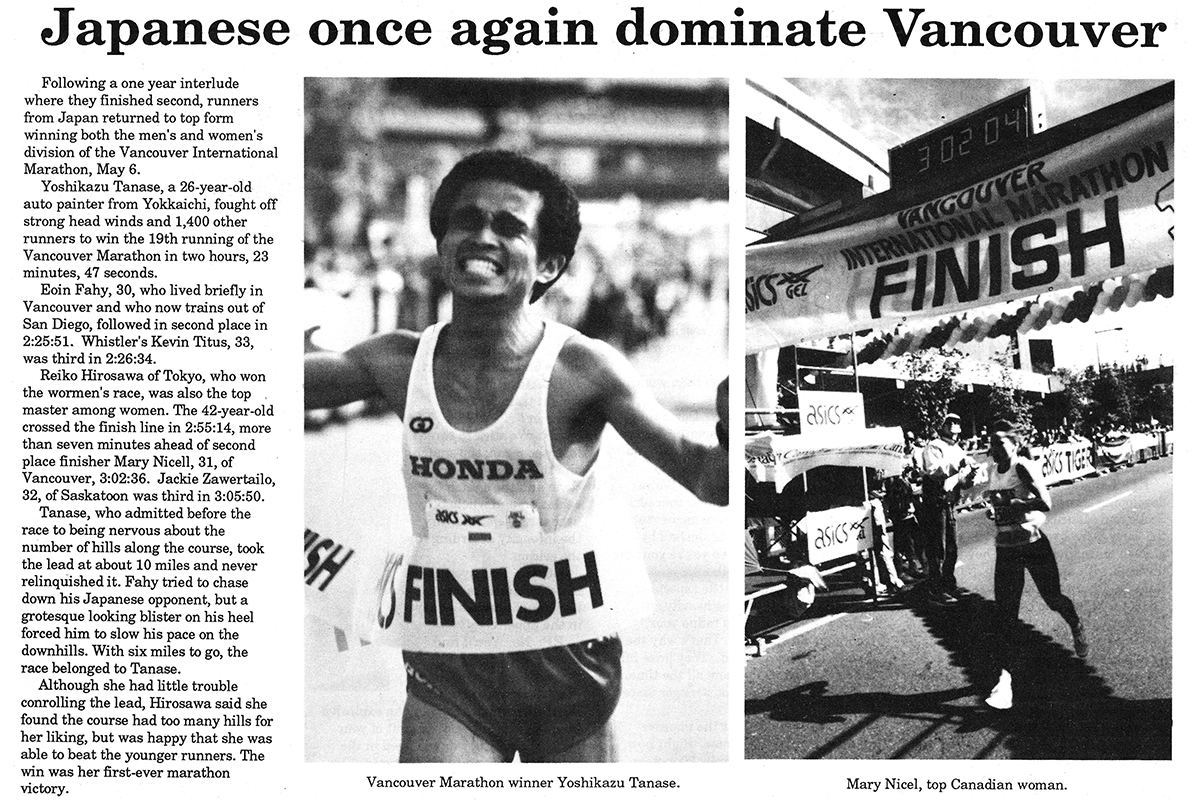 This year, the Vancouver Marathon International Society also debuted a Half Marathon course, which welcomed 50+ runners. Canadians John Hewgill and Lilian Jarecki became the first runners to take home the title, clocking in at 1:15:00 and 1:38:00, respectively.
The Course
The 1990 Vancouver Marathon debuted one of the most memorable courses, known as the double bridge course. Runners started at B.C. Place, travel up Pacific and through Stanley Park to cross into North Vancouver. After a quick tour of North Van, they crossed back south on the Second Narrows Bridge the follow Powell to China Town and then back to B.C. Place for the Finish.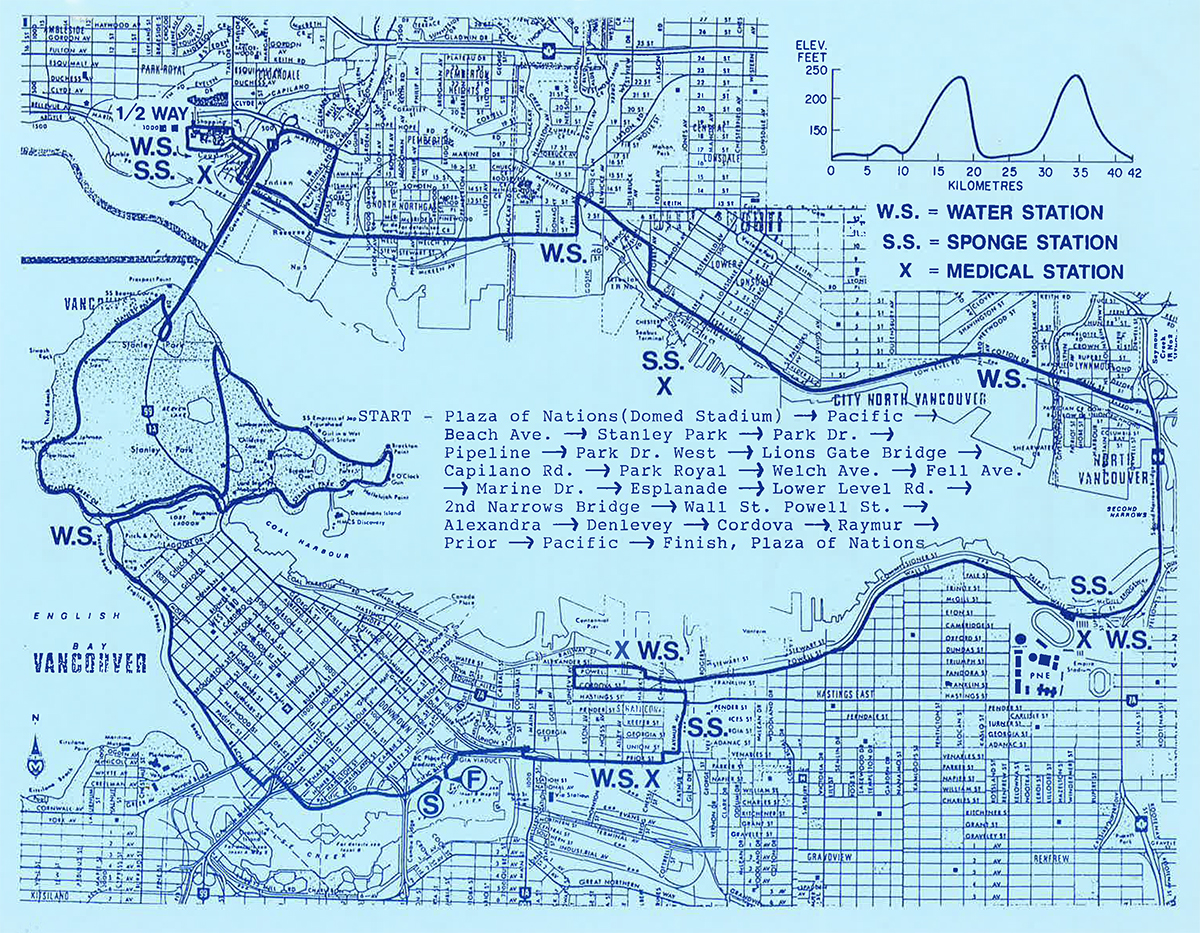 Men
Yoshikazu Tanase (JPN), 2:23:46
Eoin Fahy (IRL), 2:25:51
Kevin Titus (CAN), 2:26:35
Women
Reiko Hirosawa (JPN), 2:55:14
Mary Nicell (CAN), 3:02:05
Jackie Zawertailo (CAN), 3:04:34