1993
Legacy of the marathon
1993
May 2, 1993. The men's course record was broken once again in 1993 when Hayashi Morozumi of Japan crossed the Finish Line in front of BC Place at 2:18:37. For the fourth consecutive year and seventh time in eight years, a Japanese runner was the first across the line at the Vancouver Marathon. Runner-up Kevin Titus finished as the Top Canadian for the fifth straight year. In the women's race, Eniko Feher of Hungary, who would eventually go on to win two more Vancouver Marathon titles, took home the gold with a time of 2:47:27 ahead of Japan's Masako Matsumara.
 The 1993 Vancouver Marathon also welcomed Mexico's Arturo Ruiz Verde, a soft-spoken cerebral palsy patient, who had come to run in his hero's (the late Terry Fox) hometown. Verde had completed 15 marathons on crutches, and though he fell just short of making Vancouver his sixteenth, he fulfilled a dream the next day when he met the Fox family.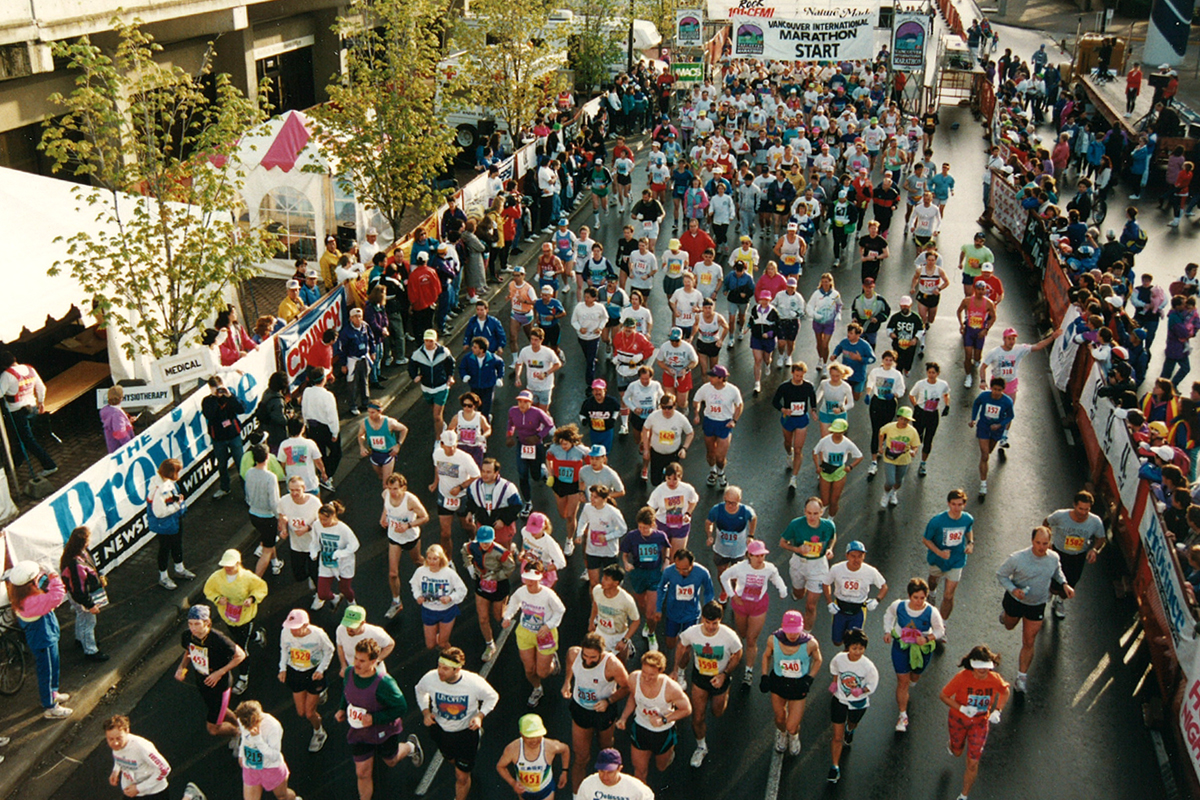 Canadian Bruce Deacon and Japan's Koko Konishi took home the Half Marathon crowns, clocking in at 1:09:17 and 1:18:27, respectively.
The Course
Known as the double bridge course, runners started at B.C. Place, travel up Pacific and through Stanley Park to cross into North Vancouver. After a quick tour of North Van, they crossed back south on the Second Narrows Bridge the follow Powell to China Town and then back to B.C. Place for the Finish.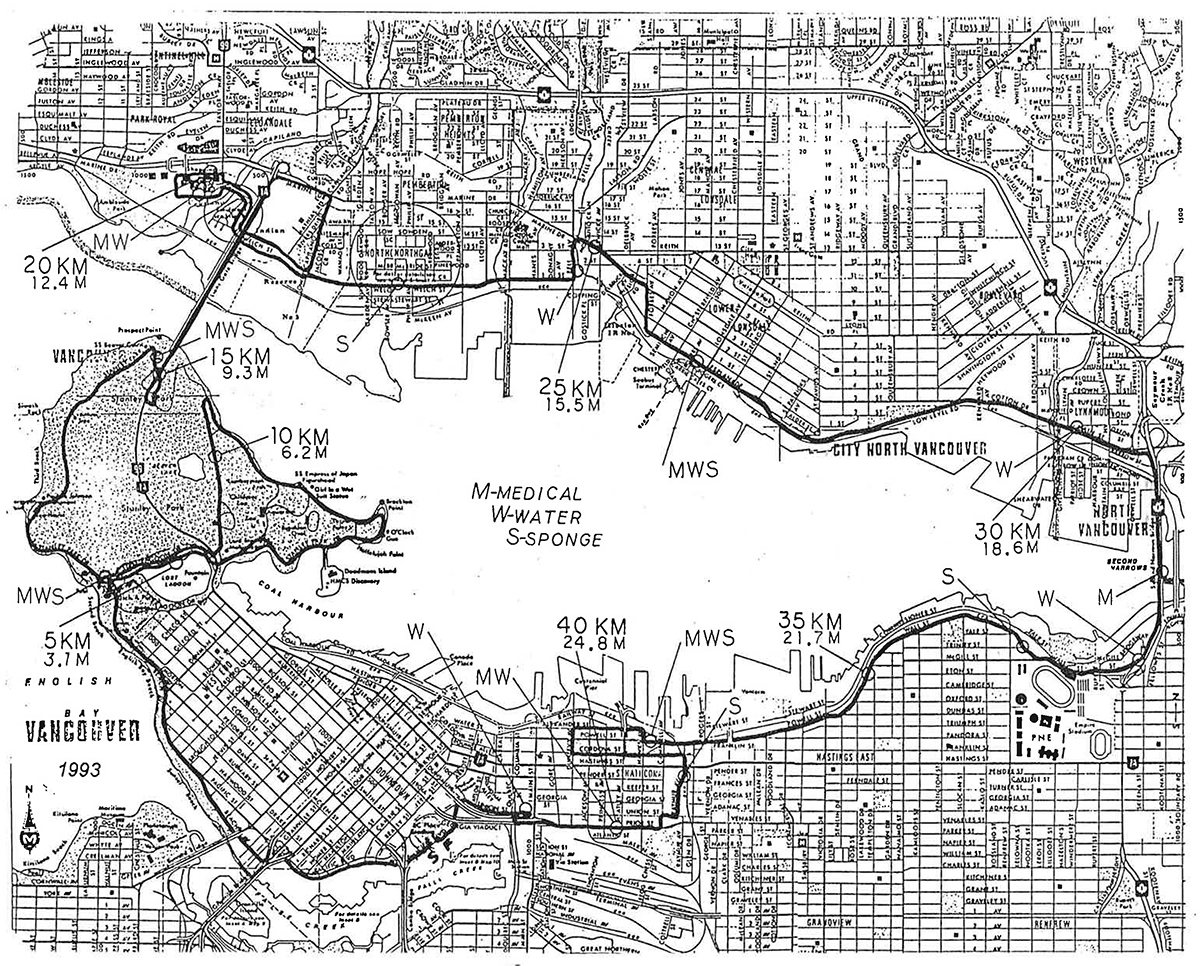 Men
Hayashi Morozumi (JPN), 2:18:37
Kevin Titus (CAN), 2:20:15
Daniel Legoff, 2:23:27
Women
Eniko Feher (HUN), 2:47:27
Masako Matsumara (JPN), 2:49:32
Bernadette Duffy, 2:53:18