1996
Legacy of the marathon
1996
May 5, 1996. In 1996, 2060 runners crossed the Finish Line at the 25th annual Vancouver Marathon. Juan Salvador Gonzalez kept the winning streak for Mexico, becoming the second ever Mexican runner to win the title. Breaking the tape at 2:17:47, Salvador Gonzalez blew away the competition, finishing nearly 10 minutes ahead of second-place Tibor Nagy Nemes of Hungary. Isao Kameoka of Japan came in close after at 2:26:53 to secure bronze.
 On the women's side, Hungary's Eniko Feher took home her third title in four years, beating out Japan's Yuko Moroboshi.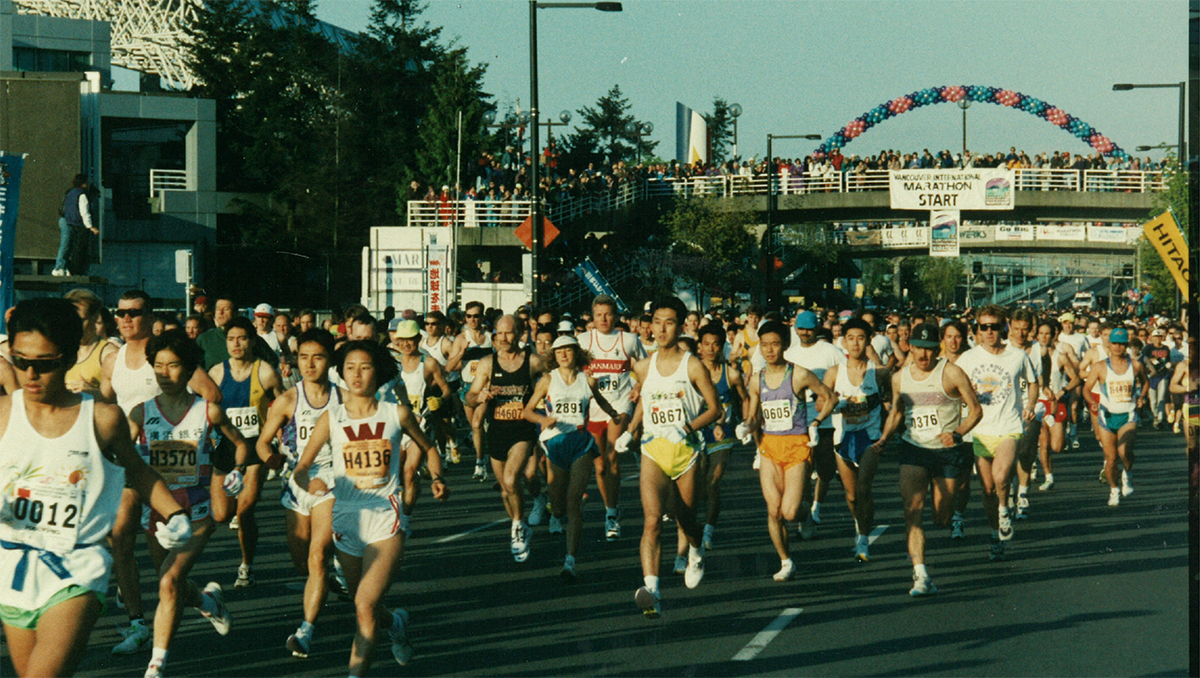 Canadian Larry Nightingale took home his second consecutive Half Marathon title, while Mina Ogawa of Japan won the women's crown. To date, Ogawa's time of 1:12:33 remains the fastest recorded in the women's Half Marathon event.
The Course
Known as the double bridge course, runners started at B.C. Place, travel up Pacific and through Stanley Park to cross into North Vancouver. After a quick tour of North Van, they crossed back south on the Second Narrows Bridge the follow Powell to China Town and then back to B.C. Place for the Finish.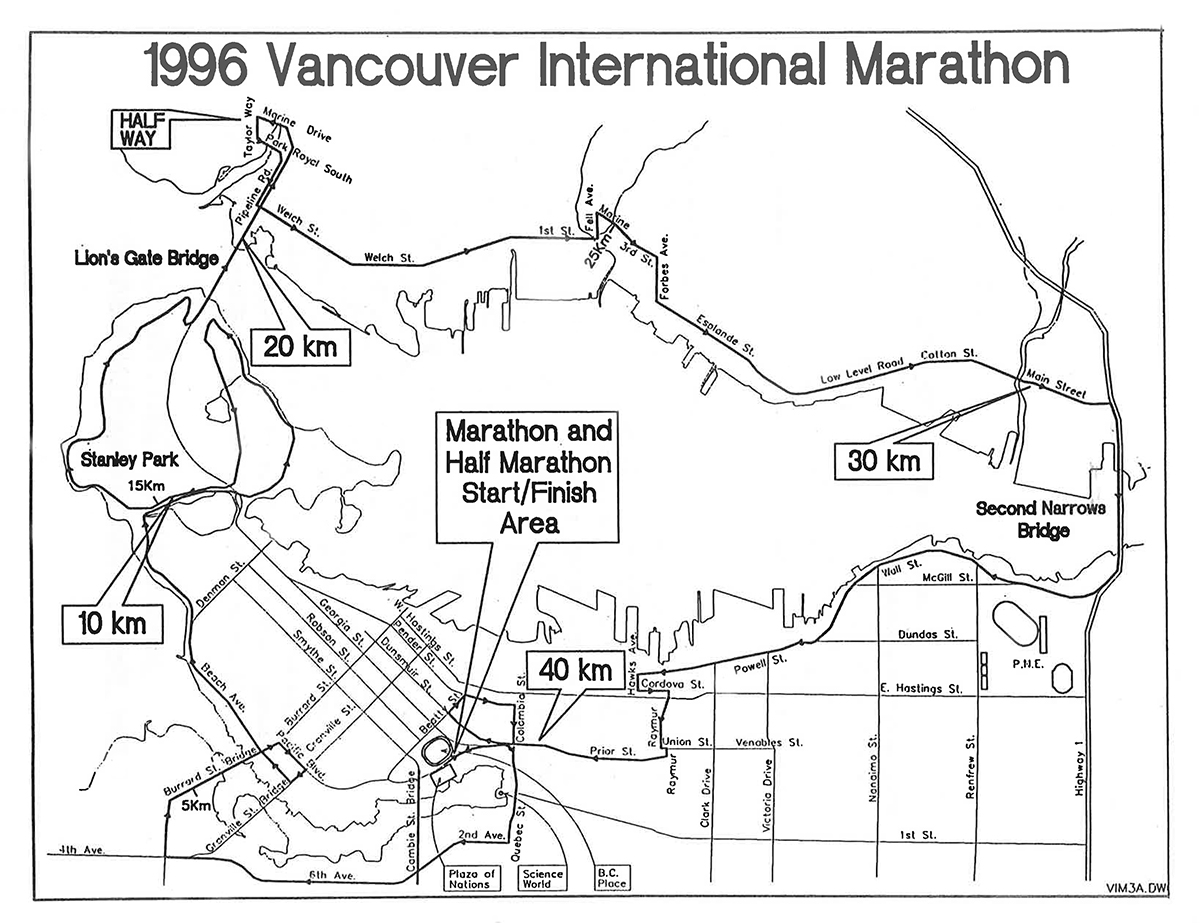 Men
Juan Salvador Gonzalez (MEX), 2:17:47
Tibor Nagy Nemes (HUN), 2:26:08
Isao Kameoka (JPN), 2:26:53
Women
Eniko Feher (HUN), 2:52:38
Yuko Moroboshi (JPN), 2:57:00
Rosalinda Garcia, 3:00:00