1998
Legacy of the marathon
1998
May 3, 1998. Under perfect race conditions, Juan Salvador Gonzalez of Mexico continued his reign, breaking the tape at the Vancouver Marathon Finish Line to bring his win streak to three. Finishing in 2:22:48, Salvador Gonzalez narrowly beat out fellow countryman Jose Roman Ramirez by under a second, as the two ran neck-in-neck the entire race. Ramirez clocked in at 2:22:49, while third-place Francisco Bautista completed the Mexican podium sweep in 2:24:04.
The women's race welcomed a new face atop the podium, as Poland's Krystyna Pieczulis took home the win over multi-time and defending champion Eniko Feher of Hungary, who finished fifth. Coming off wins at both the Vancouver Sun Run and the Garden City 10K in Victoria, Pieczulis added a third title to her resume in as many weeks. America's Betsy Diaz took home the silver in 2:48:53, while Erin Heffring picked up the bronze and the Top Canadian title.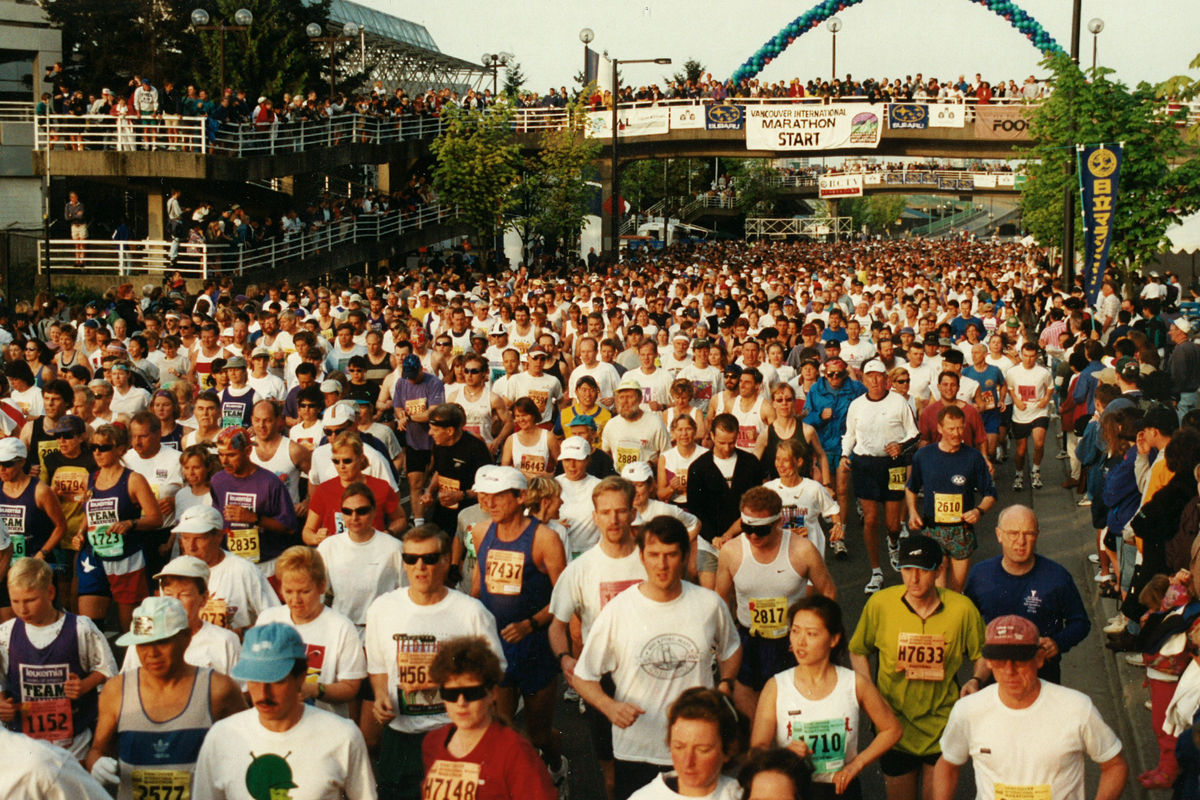 In the Half Marathon, USA's Gregory Crowther and Canada's Hilary Watt took home the men's and women's races, in 1:09:42 and 1:21:21, respectively.
That year, the Vancouver International Marathon Society also approached the Pacific Road Runners, a young run club, with the idea of hosting a Half Marathon as a build-up to the Marathon in May. This became the annual 'First Half' Half Marathon in February.
The Course
1998 became the last year of  the "double bridge course", where runners started at B.C. Place, travel up Pacific and through Stanley Park to cross into North Vancouver. After a quick tour of North Van, they crossed back south on the Second Narrows Bridge the follow Powell to China Town and then back to B.C. Place for the Finish.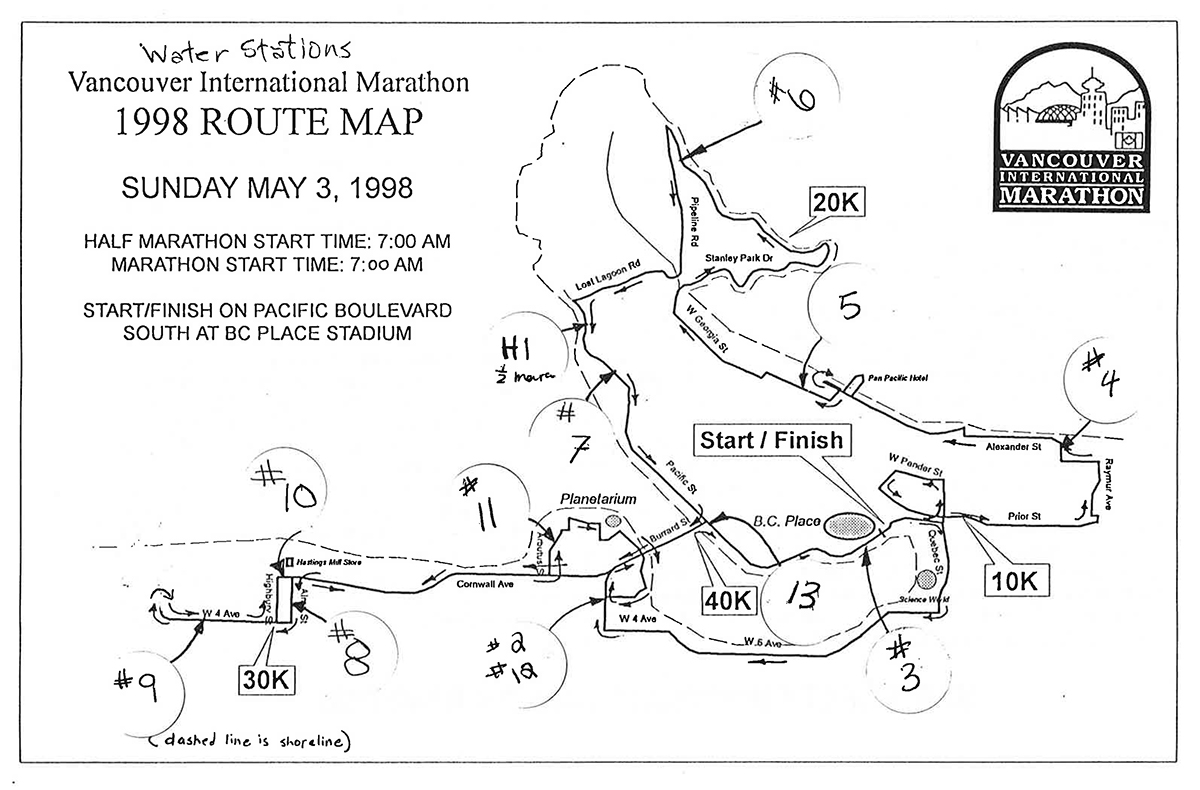 Men
Juan Salvador Gonzalez (MEX), 2:22:48
Jose Roman Ramirez (MEX), 2:22:49
Francisco Bautista (MEX), 2:24:04
Women
Krystyna Pieczulis (POL), 2:43:20
Betsy Diaz (USA), 2:48:53
Erin Heffring (CAN), 2:52:39