2000
Legacy of the marathon
2000
May 7, 2000. The turn of the century marked the beginning of the Steidl Dynasty, as Germany's Ulrich Steidl, who would go on to dominate the Vancouver Marathon for the next four years, took home his first title. Entering just a day before the race, Steidl broke the tape at 2:18:56, breaking Atsunari Saito of Japan's record by nearly 3 minutes. Runner-up Elly Rono of Vancouver followed behind at 2:21:47, while local Miguel Leon Acoltzi rounded podium with a time of 2:23:41.
In the women's division, Krystyna Pieczulis pulled off her third Vancouver Marathon win, becoming the first woman in event history to win three in a row. Last year's runner-up Joan McGrath of New Westminster came in third, following local Leslie Carson, who took silver.
USA's Todd Pehowski (1:08:26) and Canada's Lara Tyler (1:22:51) became the first Half Marathon winners of the new century.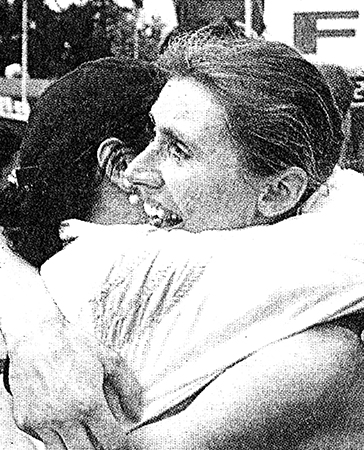 The Course
The 2000 Vancouver Marathon continued on a new course that debuted the past year. Following a similar track to the 1986 course, the new Vancouver Marathon course converts it to a loop course that starts and ends at B.C. Place. With two out and backs, one through Mount Pleasant and other through Kits and Point Grey, it became the staple course for over a decade.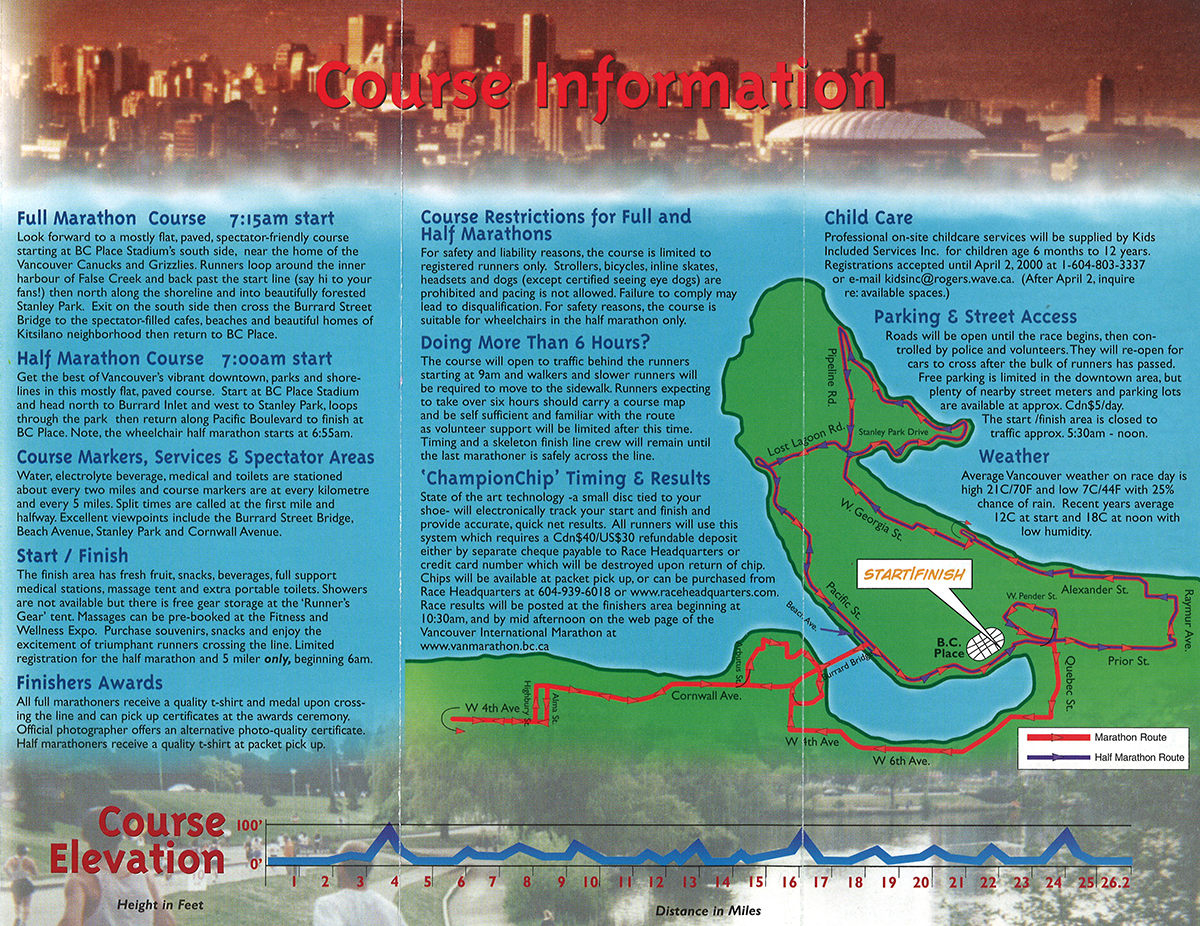 Men
Ulrich Steidl (GER), 2:18:53
Elly Rono (CAN), 2:21:47
Miguel Leon Acoltzi (CAN), 2:23:41
Women
Krystyna Pieczulis (POL), 2:45:32
Leslie Carson (CAN), 2:46:10
Joan McGrath (CAN), 2:51:20