2002
Legacy of the marathon
2002
May 5, 2002. With heavy rains, brief periods of sunshine, strong winds, and a violent hailstorm, the 2002 Vancouver Marathon proved a challenge for the 3791 finishers who crossed the Finish Line near BC Place. Despite the strange climate, two-time defending champion Ulrich Steidl once again dominated the field, taking the win by a ten-minute margin and breaking his own course record set in 2002 in a fast time of 2:17:01.
Angela Strange became the first Canadian to win the Vancouver Marathon title since 1989, when Anne Mangai a PhD student from the University of Alberta bested Japan's Junko Kawakami. Clocking in at 2:45:46, Strange also became the first woman to finish in the Top 10 in event history. New Westminster's Joan McGrath came in second, adding another top five finish to her resume, while Japan's Mai Aoki rounded off the top 3.
Canada also had strong representatives in the Half Marathon, which saw exponential growth to nearly 5000 finishers, with Canadians Norman Tinkham and Audrey Nelson-Wagenaar taking the top spots.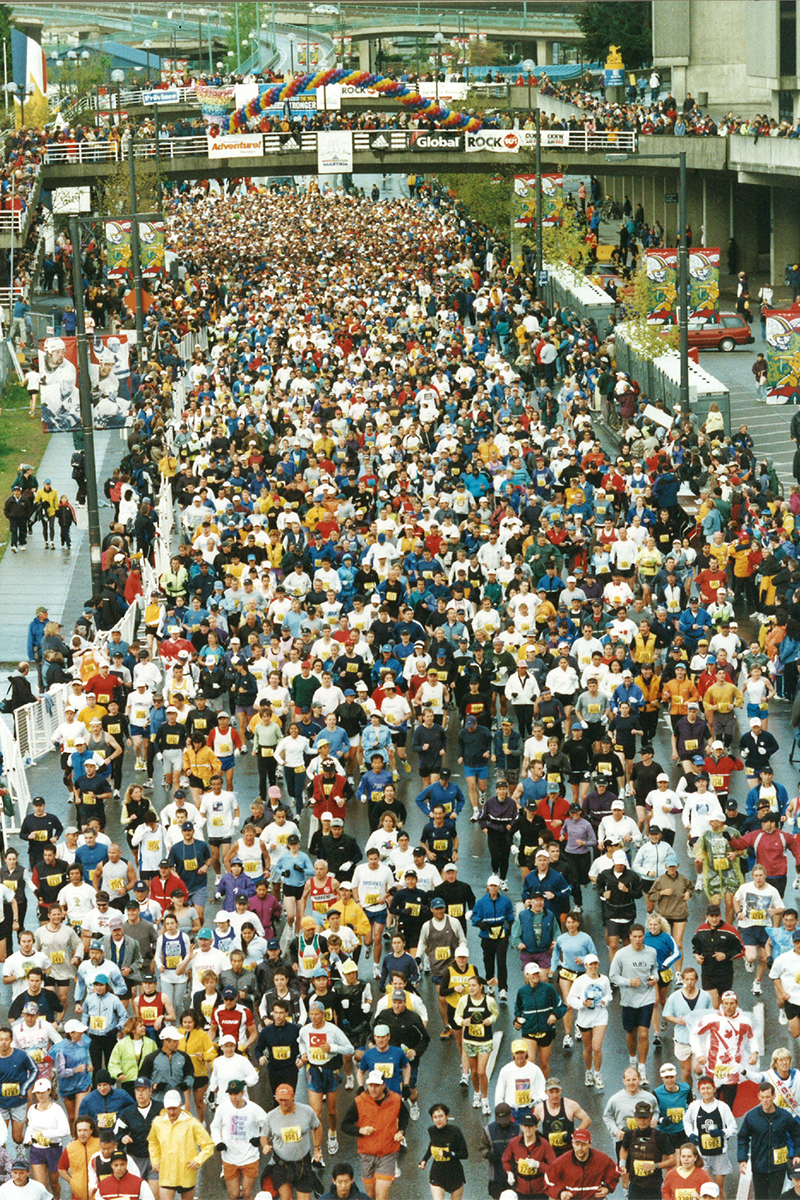 The Course
The longest standing course of the event, the 2002 Vancouver Marathon route followed a similar track to the 1986 course. The new course converts into a loop course that starts and ends at B.C. Place. With two out and backs, one through Mount Pleasant and other through Kits and Point Grey, it became the staple course for over a decade.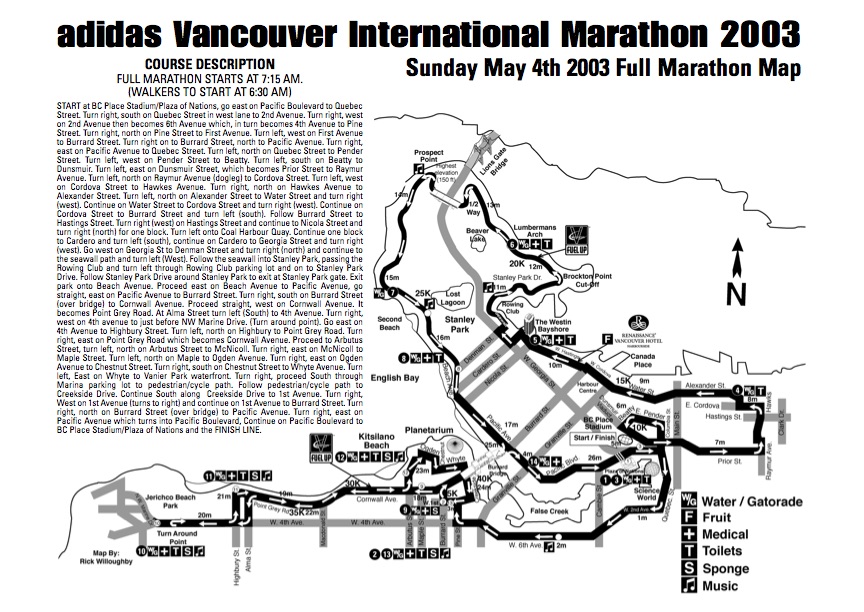 Men
Ulrich Steidl (GER), 2:17:01
Stephen Ariga (KEN), 2:27:00
Ian Fraser (USA), 2:29:20
Women
Angela Strange (CAN), 2:45:46
Joan McGrath (CAN), 2:48:08
Mai Aoki (JPN), 2:54:05