2003
Legacy of the marathon
2003
May 4, 2003. 2003 marked another year of tremendous downpour over a record 12,088 racers across the Marathon and Half. The Vancouver Marathon welcomed over 4000 marathoners for the first time as 4343 runners completed 42.2KM, including 2331 men and 2012 women. Despite the wet weather, 2002 champs Ulrich Steidl of Germany and Angela Strange of Canada both managed to defend their titles, finishing in 2:20:22 and 2:46:22, respectively.
 A strange case of déjà vu, Steidl was interrupted 12KM in as a freight train cut into the course. This was not the first time a train ran through the Vancouver Marathon course, as then-champion Shigemi Tamori of Japan experienced a similar instance back in 1991. However, race officials organized a course reroute so seamlessly that neither Steidl nor George Kimathi of Kenya, who was right on his heels, fully realized. Despite the interruption, Steidl won by a nine minute margin over America's Phil Kochik, who clocked in at 2:29:22. Kimathi secured the bronze at 2:30:10.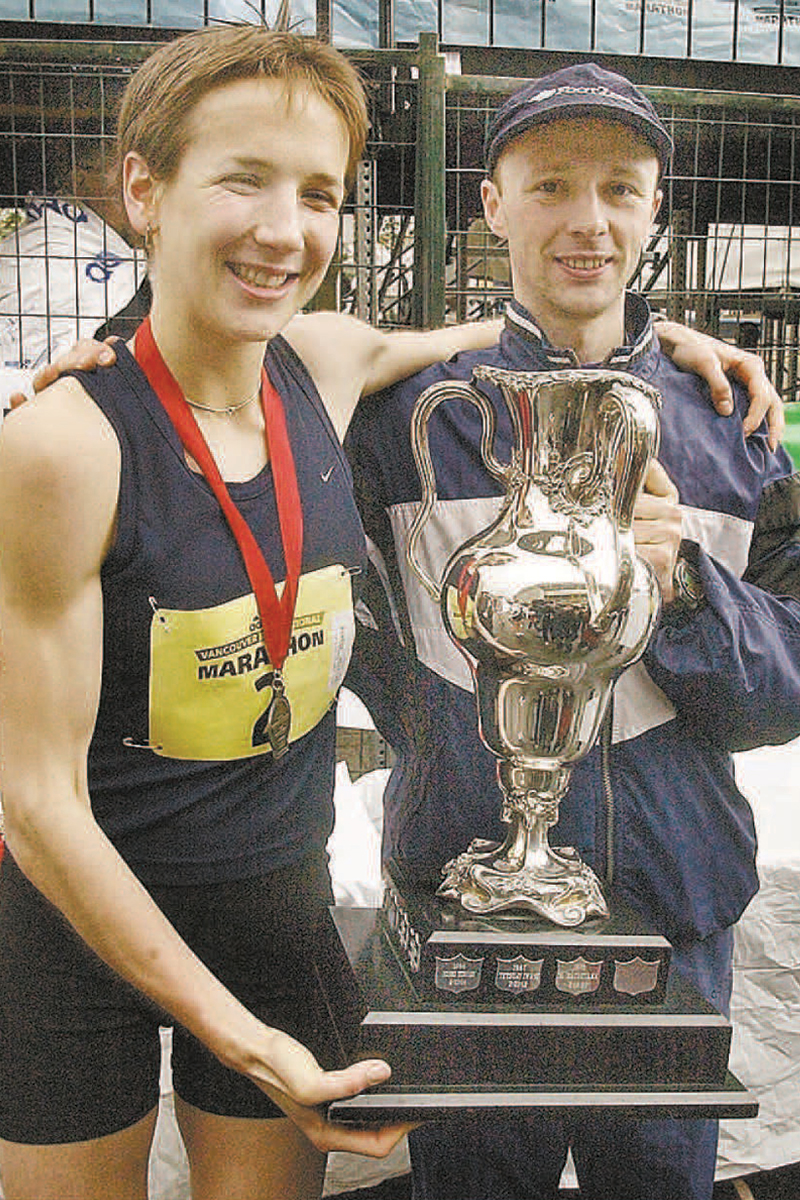 Angela Strange once again dominated the women's field, finishing 12 minutes ahead of Seattle's Trisha Rosenberg, who crossed at 2:58:23. Canada's Kim Jones rounded off the podium at 3:01:10.
In the Half Marathon, Kenya's Samuel Karanja's time of 1:06:48 broke the event record held by Canada's Kevin Titus since 1994. On the women's side, Canada's Tina Connelly clocked in at 1:15:08, over 10 minutes faster than last year's winning time.
The Course
The longest standing course of the event, the 2003 Vancouver Marathon route followed a similar track to the 1986 course. The new course converts into a loop course that starts and ends at B.C. Place. With two out and backs, one through Mount Pleasant and other through Kits and Point Grey, it became the staple course for over a decade.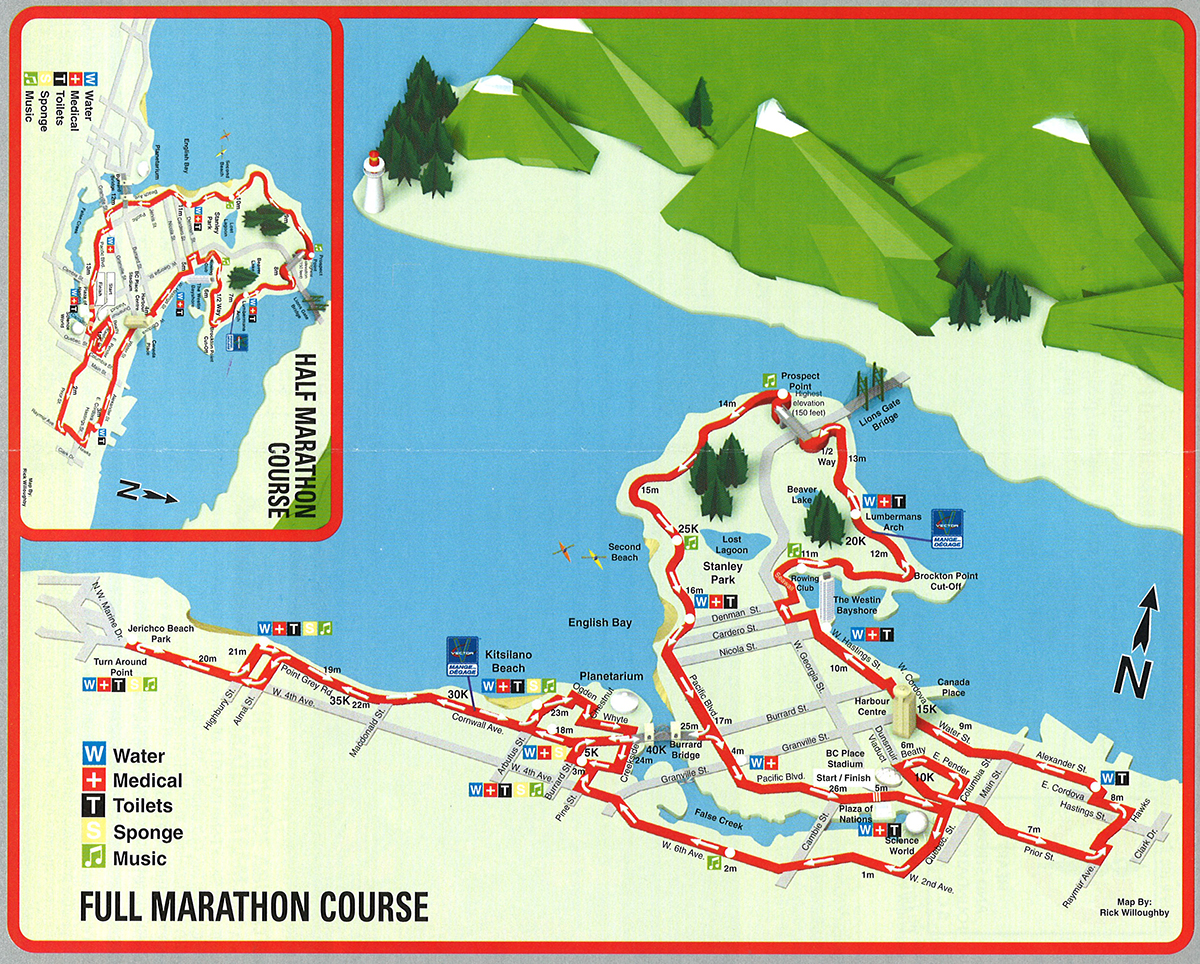 Men
Ulrich Steidl (GER), 2:20:22
Phil Kochik (USA), 2:29:22
George Kimathi (KEN), 2:30:10
Women
Angela Strange (CAN), 2:46:22
Trisha Rosenberg (USA), 2:58:23
Kim Jones (CAN), 3:01:10