2004
Legacy of the marathon
2004
May 2, 2004. In 2004, over 4000 runners once again conquered 42.2KM as the Vancouver Marathon saw a record 4399 finishers cross its downtown Finish Line and 6244 in the Half Marathon for a combined 10,500+ finishers.
Germany's Ulrich Steidl went on to win his record fifth consecutive Vancouver Marathon title. Steidl's winning time of 2:18:24 came 12 minutes ahead of runner-up Jay Barberie of Vancouver, who clocked in at 2:30:55. Alberta's Nick LeBlanc rounded off the podium with a time of 2:32:28.
California's Mary Akor became the new women's champ, breaking the tape at 2:44:43. Finishing as the Top Canadian, Elisabeth Ruel came in second at 2:50:50, while last year's runner-up Trisha Rosenberg took home the bronze in 2:53:36.
The Half Marathon titles once again went to two Canadians, as Scott McClennan and Leah Pills clocked in at 1:08:11 and 1:16:51, respectively.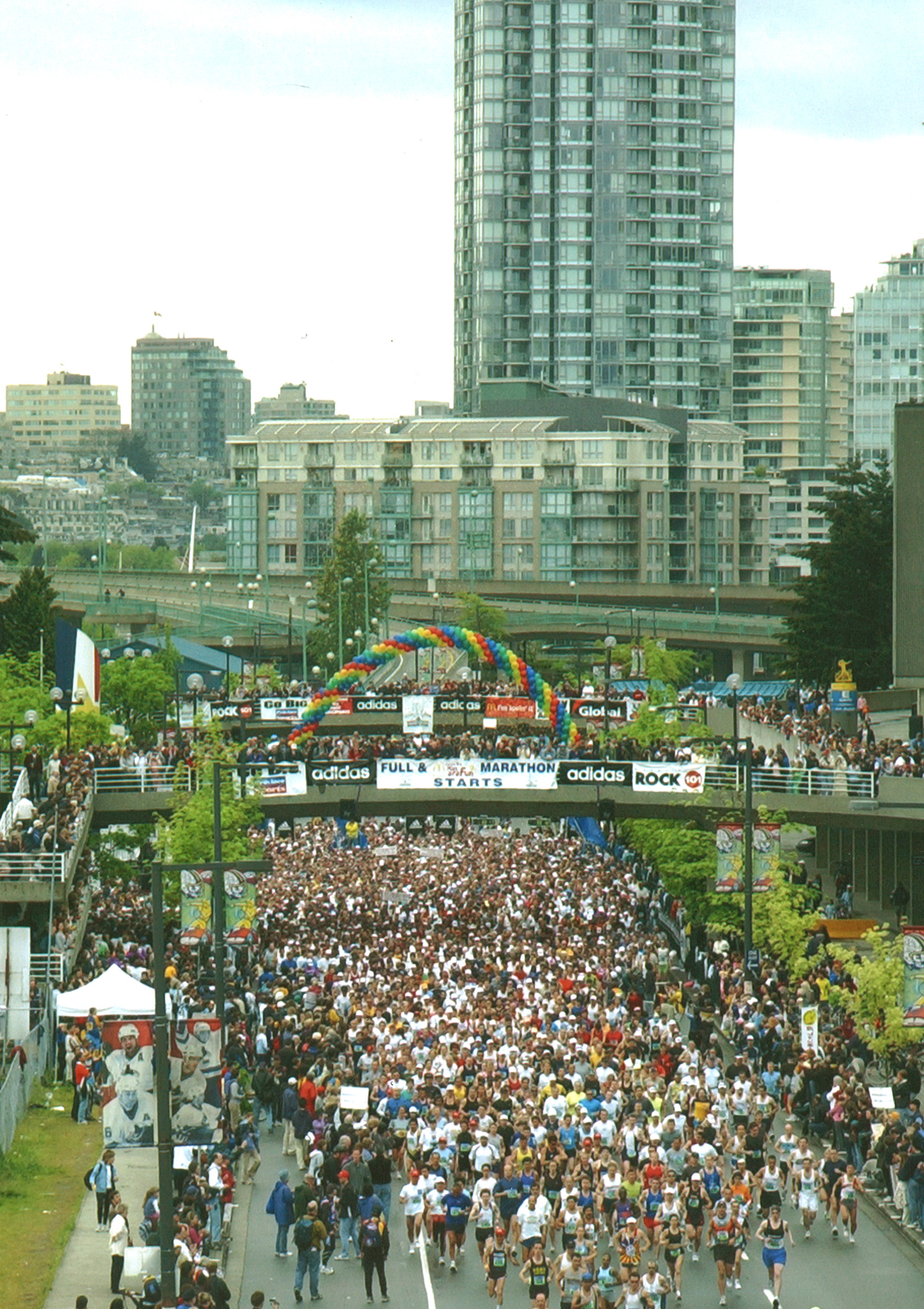 The Course
The longest standing course of the event, the 2004 Vancouver Marathon route followed a similar track to the 1986 course. The new course converts into a loop course that starts and ends at B.C. Place. With two out and backs, one through Mount Pleasant and other through Kits and Point Grey, it became the staple course for over a decade.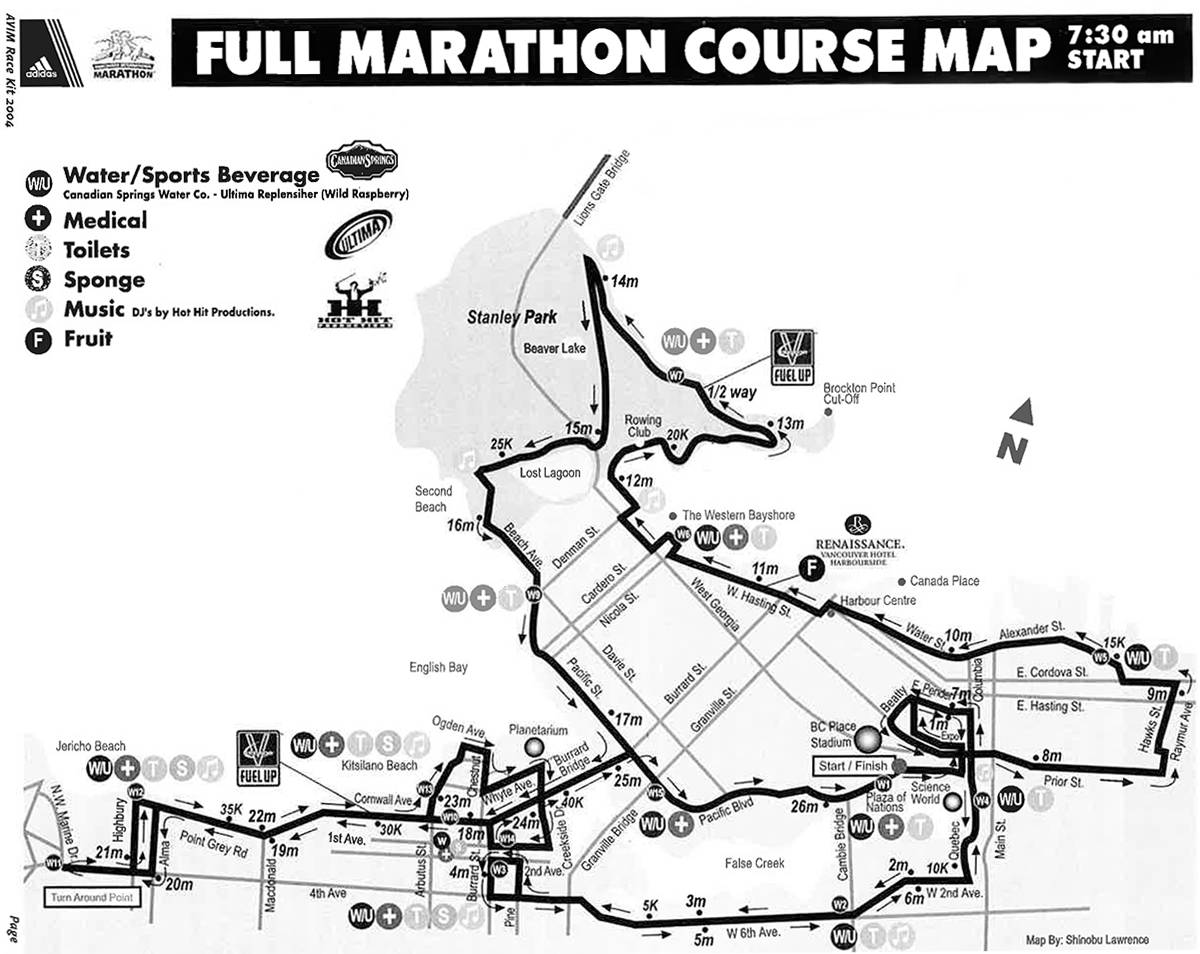 Men
Ulrich Steidl (GER), 2:18:24
Jay Barberie (CAN), 2:30:55
Nick LeBlanc (CAN), 2:32:28
Women
Mary Akor (USA), 2:44:43
Elisabeth Ruel (CAN), 2:50:50
Trisha Rosenberg (USA), 2:53:36