2005
Legacy of the marathon
2005
May 1, 2005. Five-time defending champ Ulrich Steidl's reign finally came to an end when Ethiopia's Kassahun Kabiso blew away the competition, destroying the course record in the process. Kabiso's winning time of 2:15:40 shaved off almost two minutes from the previous course record, held by Steidl since 2002. Clocking in at 2:18:09, Stephen Kiprotich of Kenya took home the silver, while Juan Carlos Cardova Kio came in third in 2:18:33. Steidl finished in fifth, crossing the Finish Line at 2:34:41.
 The women's division also saw a new champion as Ukraine's Rima Dubovik emerged victorious, clocking in at 2:44:05. Defending champ Mary Akor of USA finished right behind at 2:45:24, while Trisha Rosenberg, a three-time top three finisher, took home the bronze.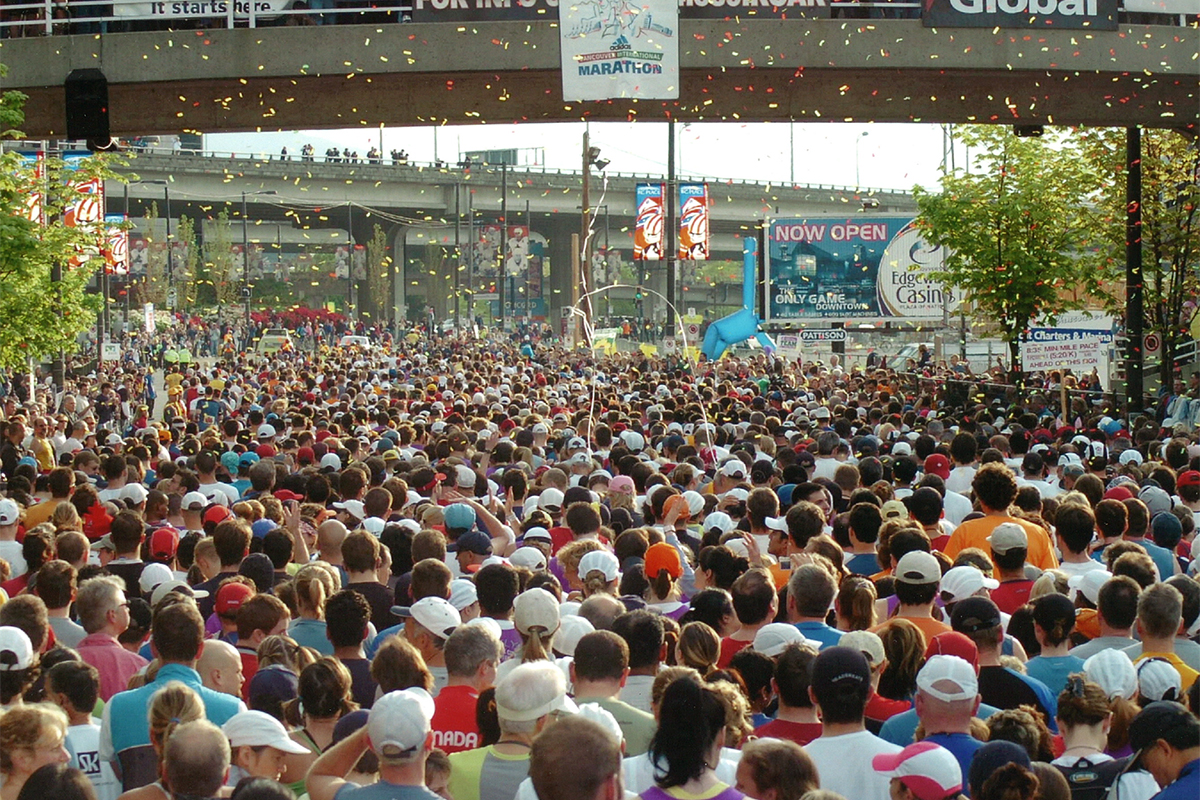 Another record was broken in the Half Marathon, as Canadian Jim Finlayson broke the tape at 1:05:50 to set a new event record. And two-time Marathon champion Angela Strange won the women's Half in 1:21:17.
The Vancouver Marathon also saw its first world record broken as North Vancouver's Betty Jean McHugh ran a 4:10:46 marathon and established a new world record for women aged 75 to 79.
The Course
The longest standing course of the event, the 2005 Vancouver Marathon route followed a similar track to the 1986 course. The new course converts into a loop course that starts and ends at B.C. Place. With two out and backs, one through Mount Pleasant and other through Kits and Point Grey, it became the staple course for over a decade.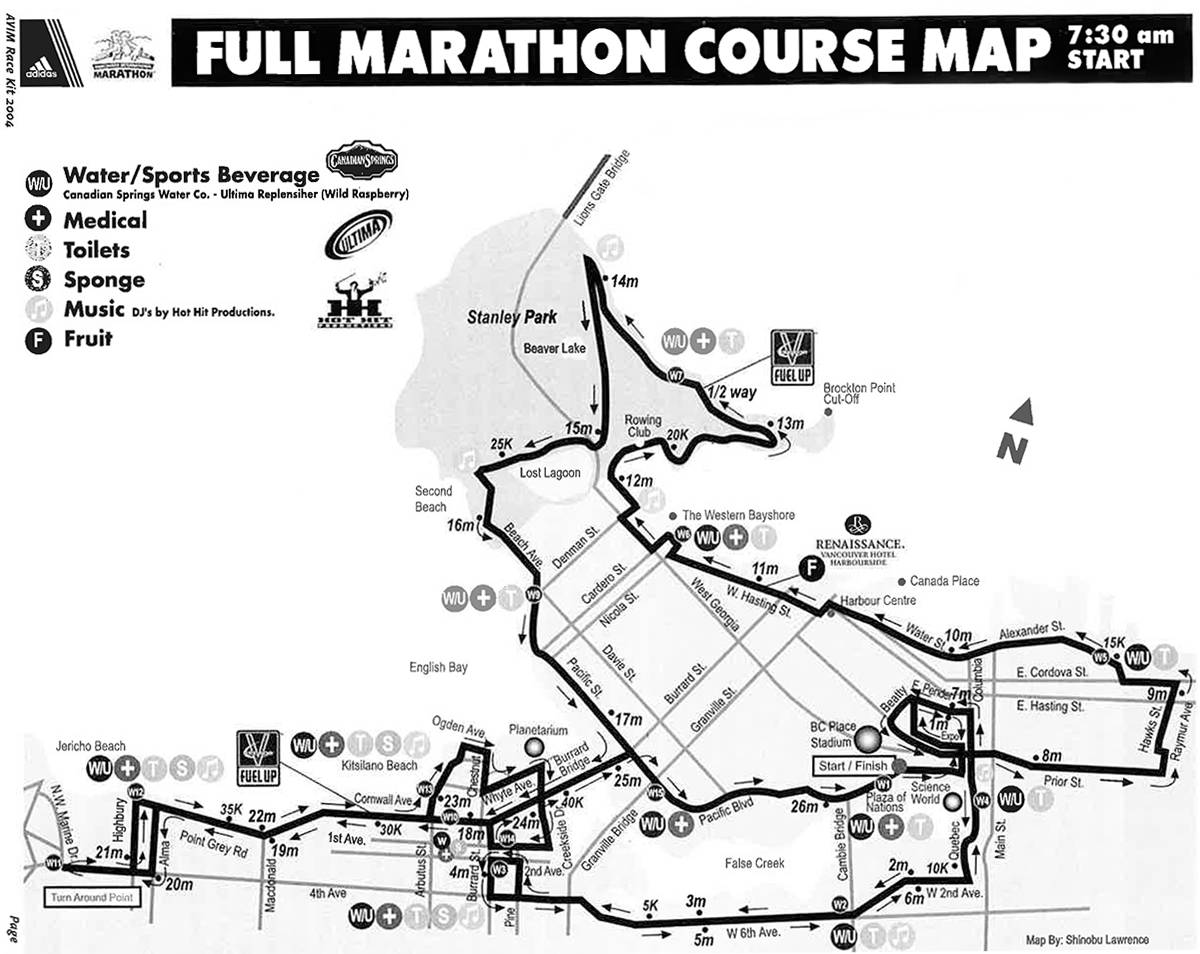 Men
Kassahun Kabiso (ETH), 2:15:40*
Stephen Kiprotich (KEN), 2:18:09
Juan Carlow Cardova Kio, 2:18:33
Women
Rima Dubovik (UKR), 2:44:05
Mary Akor (USA), 2:45:24
Trisha Rosenberg (USA), 2:53:47
*Course record