2006
Legacy of the marathon
2006
May 5, 2006. The 2006 edition of Vancouver's only Marathon, now the BMO Vancouver Marathon, saw Poland's Malgorzata Sobranska became the first woman to place top six overall. Crossing the Finish Line at 2:37:06, Sobranska beat out all but 5 runners in a field of 3550 and set a new course record. 2004 champion Mary Akor came in second at 2:45:33, while defending champion Rima Dubovik of Ukraine took home the bronze in 2:46:31.
Ethiopia's Kassahun Kasibo returned to take home his second consecutive win in 2:18:29 after smashing the course record in his BMO Vancouver Marathon debut last year. Clocking in at 2:18:33, runner-up Joseph Kahugu of Kenya came close to challenging Kasibo's crown, missing the win by only 4 seconds.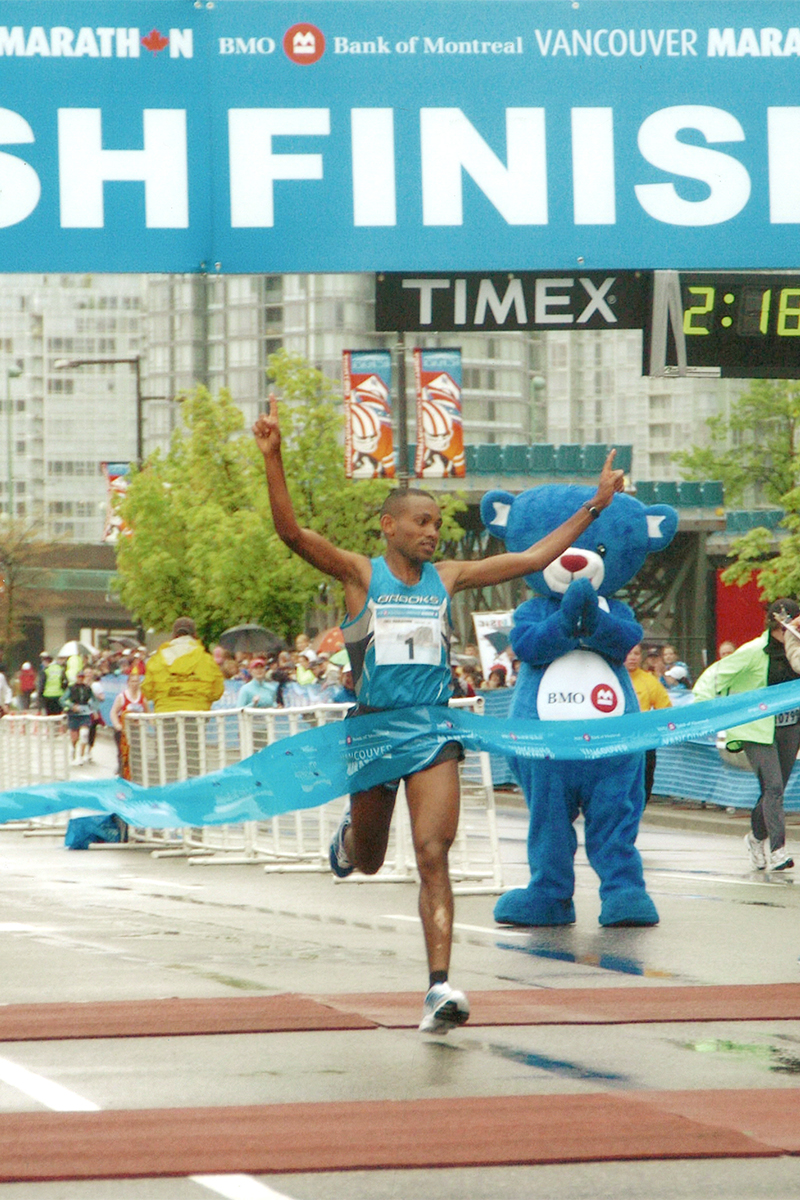 Canadian Jim Finlayson, who set a new event record in the Half last year, took home back-to-back wins in the Half Marathon, while USA's Sally Bergesen won the women's title.
The Course
The longest standing course of the event, the 2006 Vancouver Marathon route followed a similar track to the 1986 course. The new course converts into a loop course that starts and ends at B.C. Place. With two out and backs, one through Mount Pleasant and other through Kits and Point Grey, it became the staple course for over a decade.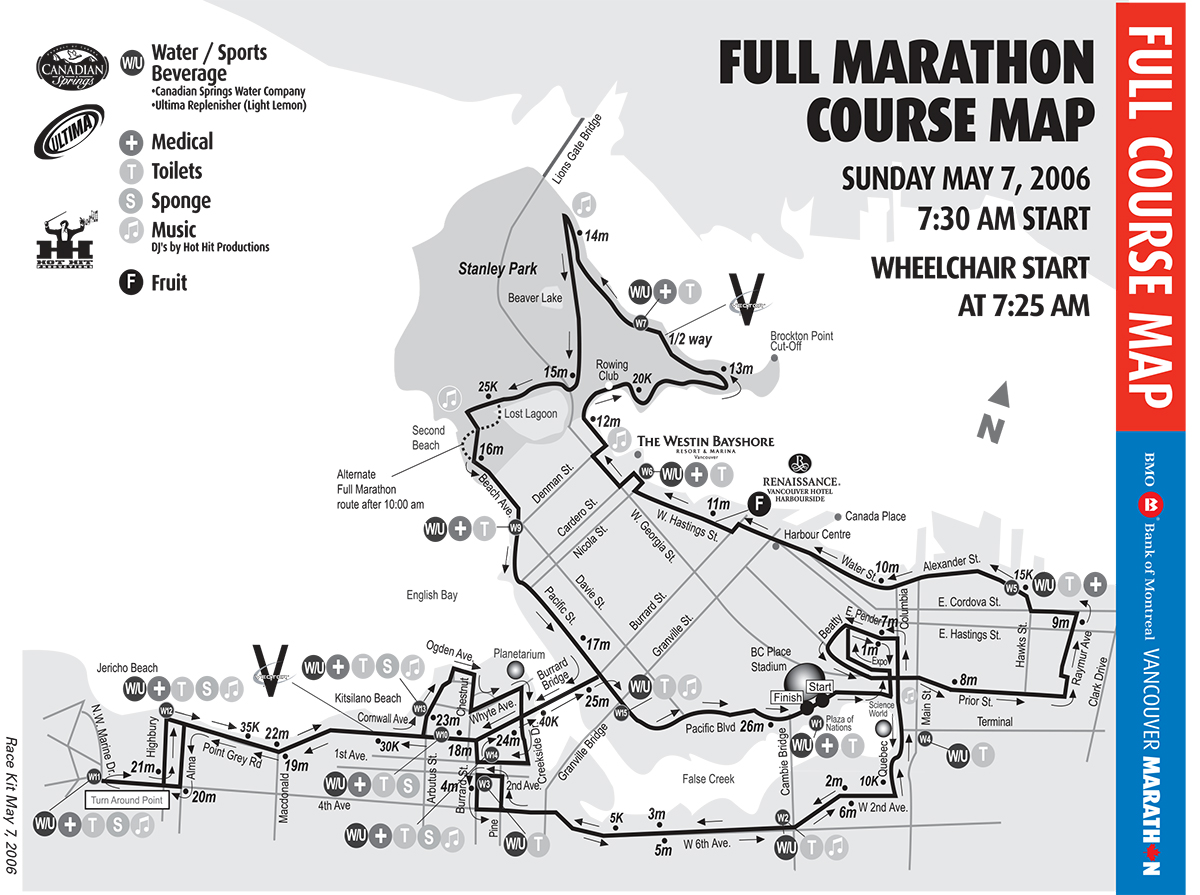 Men
Kassahun Kabiso (ETH), 2:18:29
Joseph Kahugu (KEN), 2:18:33
Greg Crowther (USA), 2:23:25
Women
Malgorzata Sobranska (POL), 2:37:06
Mary Akor (USA), 2:45:33
Rima Dubovik (UKR), 2:46:31