2007
Legacy of the marathon
2007
May 6, 2007. The 2007 BMO Vancouver Marathon once again boasted another strong women's field, as Claudia Camargo of Argentina set a new women's event record with a time of 2:35:50. Camargo's third overall placing was another best at the event, as she beat out 2271 other runners. Three-time podium finisher and 2004 champion Mary Akor took home the silver in 2:44:25, and local Sheila Mullins secured third place in 3:00:49.
Kenya's Thomas Omwenga, another multi-time champion at the BMO Vancouver Marathon, took home his first win in 2007, besting two-time defending champion Kassahun Kabiso of Ethiopia. Omwenga secured the gold in 2:25:23, while Kabiso followed behind in 2:32:13.
The Half Marathon was won by Canadian Todd Howard in 1:09:04, while Susanne Evans took the women's title in 1:18:31.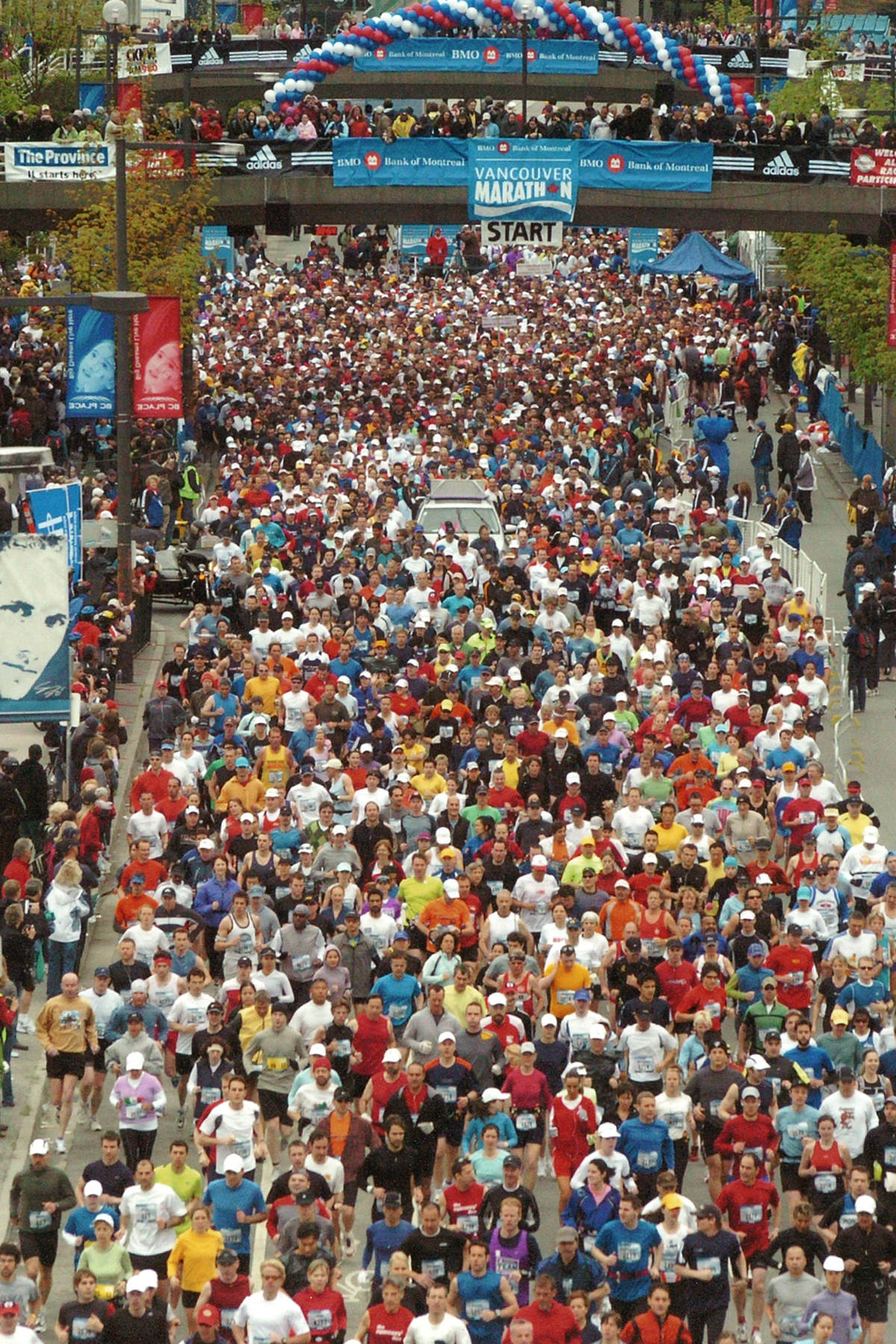 The Course
The longest standing course of the event, the 2007 Vancouver Marathon route converts the 1986 course into a loop course that starts and ends at B.C. Place. With two out and backs, one through Mount Pleasant and other through Kits and Point Grey, it became the staple course for over a decade.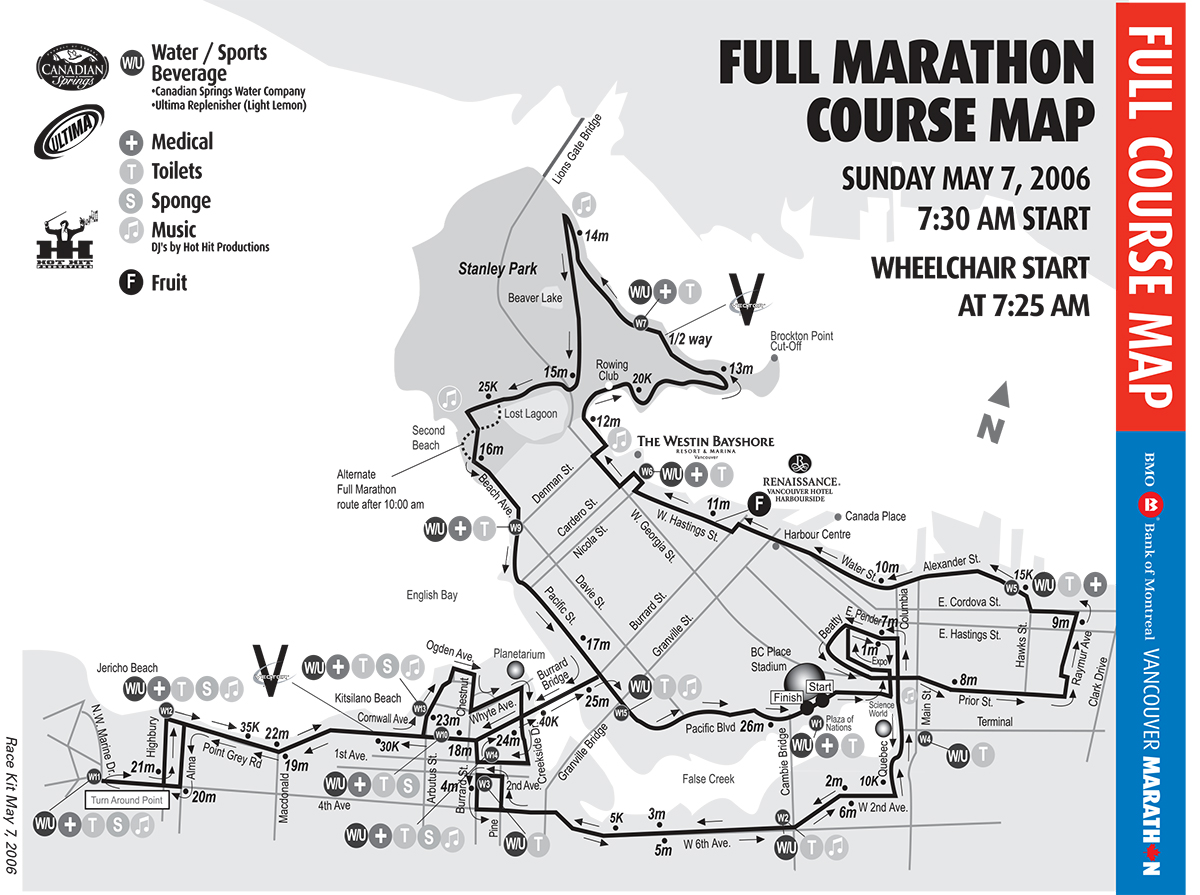 Men
Thomas Omwenga (KEN), 2:25:23
Kassahun Kabiso (ETH), 2:32:13
Stephen Clarke (USA), 2:38:00
Women
Claudia Camargo (ARG), 2:35:50*
Mary Akor (USA), 2:44:25
Sheila Mullins (CAN), 3:00:49
*Event record