2010
Legacy of the marathon
2010
May 2, 2010. Two-time champion Thomas Omwenga returned to Vancouver in 2010 with another fast time of 2:16:55 to secure another win. Winning by a near-ten-minute margin, Omwenga took home his third of four Vancouver Marathon titles over BC's Jason Loutitt and Graeme Wilson.
Emmah Muthoni Kiruki of Kenya took the women's division in 2:37:17, as her fast early pace and strong ability to hold on in the later stages of the race made her a clear winner early on. Canadians Sharleen Jackson and Suzanne Evans rounded off the podium, clocking in 2:50:13 and 2:53:00, respectively.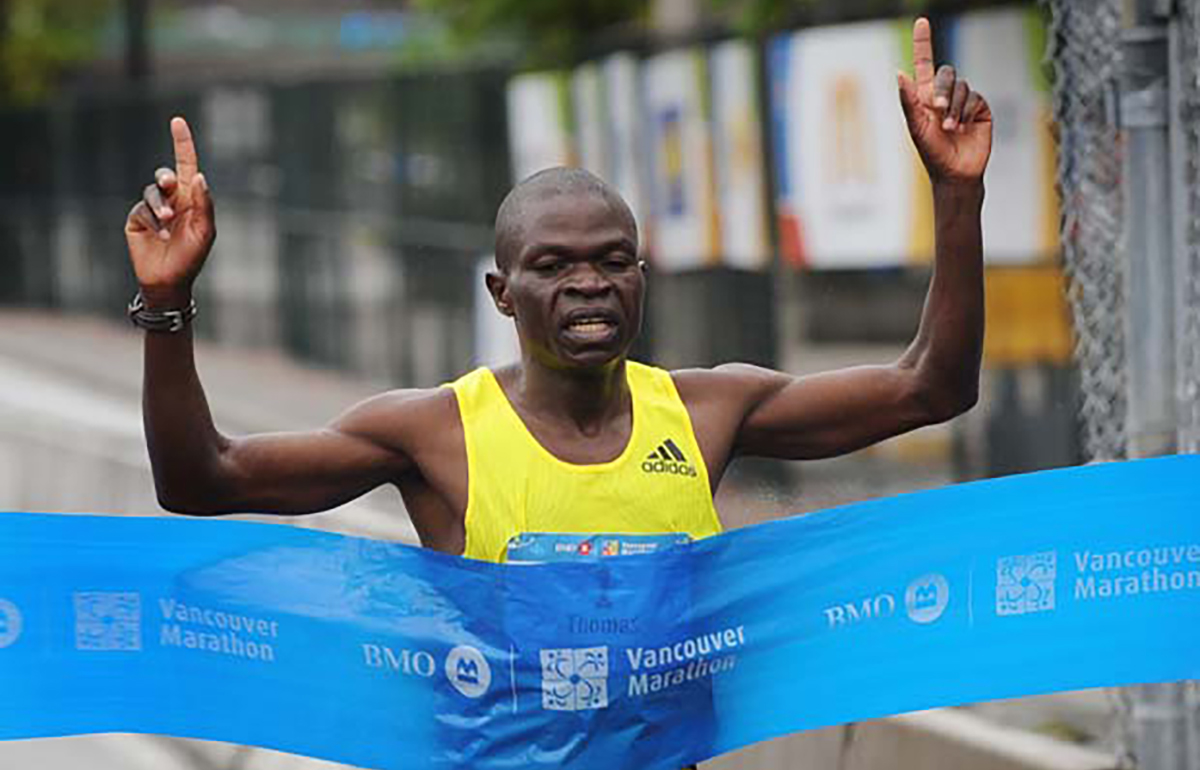 In the Half, Kenyan Kip Kangogo took the top spot, while Canadian elite Krista Duchene won the women's race.
Two new event records once again emerged in the 8KM race, now in its third year, as Canadian Benjamin Maas took men's gold in 27:00, while USA's Julia Rudd's time of 29:00 remains unchallenged in the women's race.
The Course
The longest standing course of the event, the 2010 Vancouver Marathon route converts the 1986 course into a loop course that starts and ends at B.C. Place. With two out and backs, one through Mount Pleasant and other through Kits and Point Grey, it became the staple course for over a decade.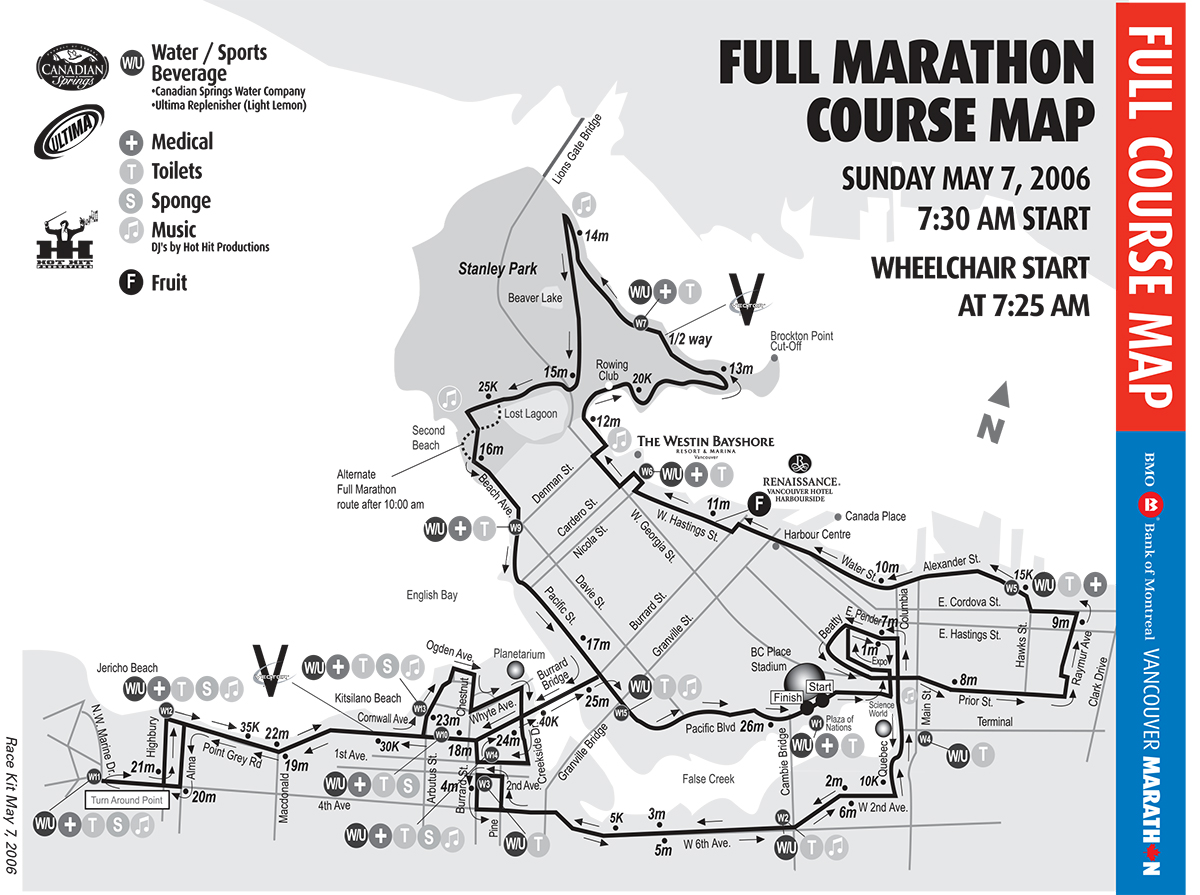 Men
Thomas Omwenga (KEN), 2:16:55
Jason Loutitt (CAN), 2:25:46
Graeme Wilson (CAN), 2:28:17
Women
Emmah Muthoni Kiruki (Kenya), 2:37:17
Sharleen Jackson (CAN), 2:50:13
Suzanne Evans (CAN), 2:53:00