2011
Legacy of the marathon
2011
May 1, 2011. In celebration of the event's 40th year, over 3000 finishers conquered the 42.2KM race, including 1828 men and 1399 women.
2009 champion Benard Onsare of Kenya returned for the celebration to take home his second title. Clocking in at 2:19:59, Onsare surpassed fellow countryman Gilbert Kiptoo for the top spot, who finished in 2:23:10. A podium finisher at last year's event, local Graeme Wilson came third in 2:30:07.
21-year-old Keddi-Anne Sherbino from Kelowna won the women's title in a time of 2:43:40. Sherbino's victory marked the first win for Canada since 2003. Denver's Allison Macsas took home her first podium finish at the BMO Vancouver Marathon at 2:44:52, while Kimberley Mueller took the bronze.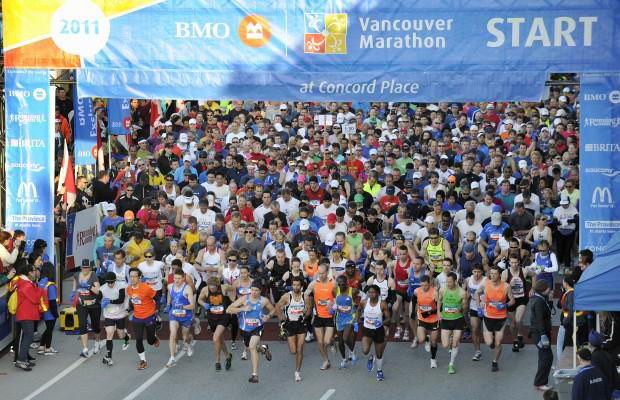 Kibet Rutto becomes the third Kenyan to break the tape at the BMO Vancouver Half Marathon, while Canada's Emily Tallen takes home the women's title in 1:16:04.
The event's first ever champion Tom Howard also returned for the event's 40th annual, placing 4th in his age category in the Half Marathon.
The Course
The longest standing course of the event, 2011 became the final year of a loop course that starts and ends at B.C. Place. With two out and backs, one through Mount Pleasant and other through Kits and Point Grey, it was the staple course for over a decade.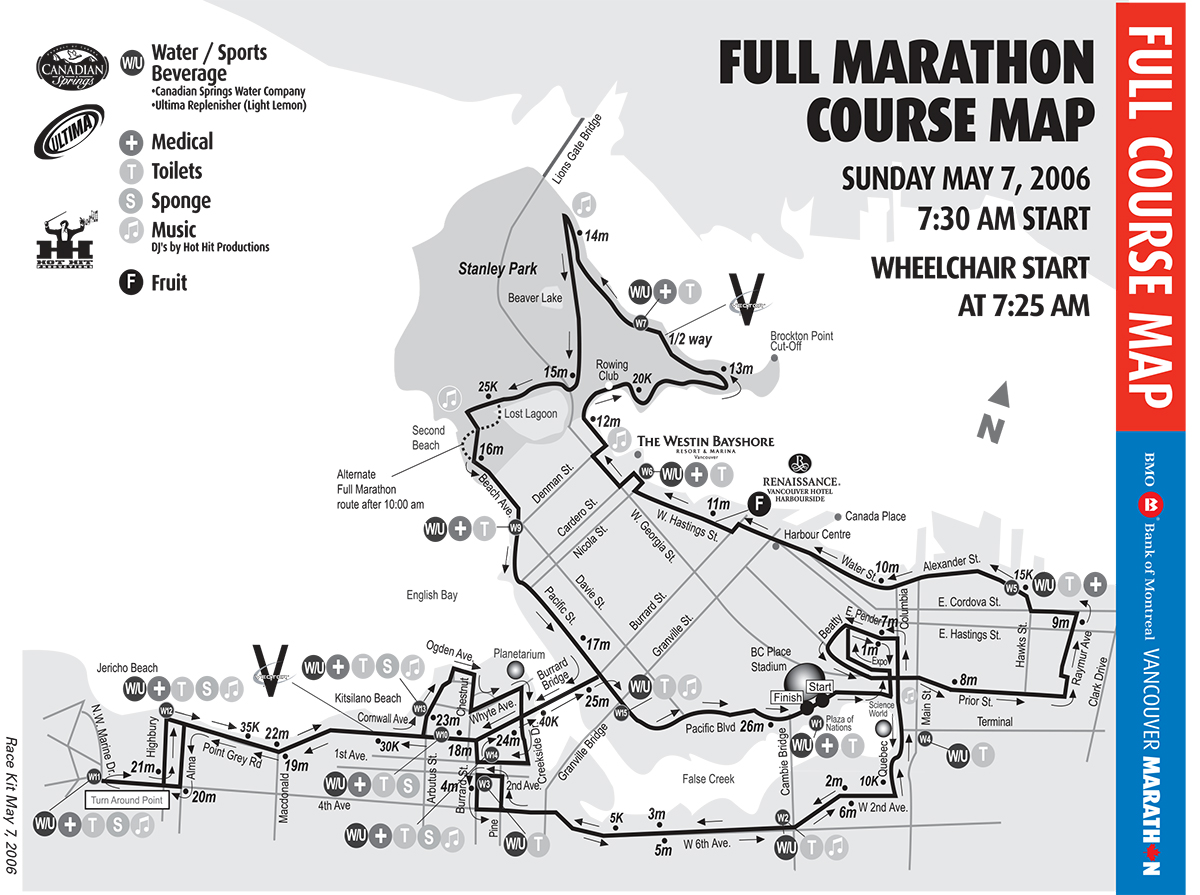 Men
Benard Onsare (KEN), 2:19:59
Gilbert Kiptoo (KEN), 2:23:10
Graeme Wilson (CAN), 2:30:07
Women
Keddi-Anne Sherbino (CAN), 2:43:40
Allison Macsas (USA), 2:44:52
Kimberley Mueller (USA), 2:59:25