2013
Legacy of the marathon
2013
May 5, 2013. Building off the success of the new course redesign in 2012 with enhancements to the Start and Finish Lines, on-course experience, and overall operations, the 2013 Vancouver Marathon welcomed 3876 finishers across the exciting downtown Finish Line.
Three-time champion Thomas Omwenga returned for his fourth win at the Vancouver Marathon, going head-to-head against Benard Onsare of Kenya and Gezahn Eshetu of Ethiopia, who won the title in 2012 and 2013, respectively. Omwenga clocked in at 2:24:09, just narrowly ahead of Onsare's 2:24:11.
Kenya continued to dominate the women's division, as Lucy Njeri and Alice Ndirangu Waruguru took the top two spots with Njeri's winning time of 2:40:34 being a new course record. Victoria's Catrin Jones finished again as the Top Canadian, securing the bronze.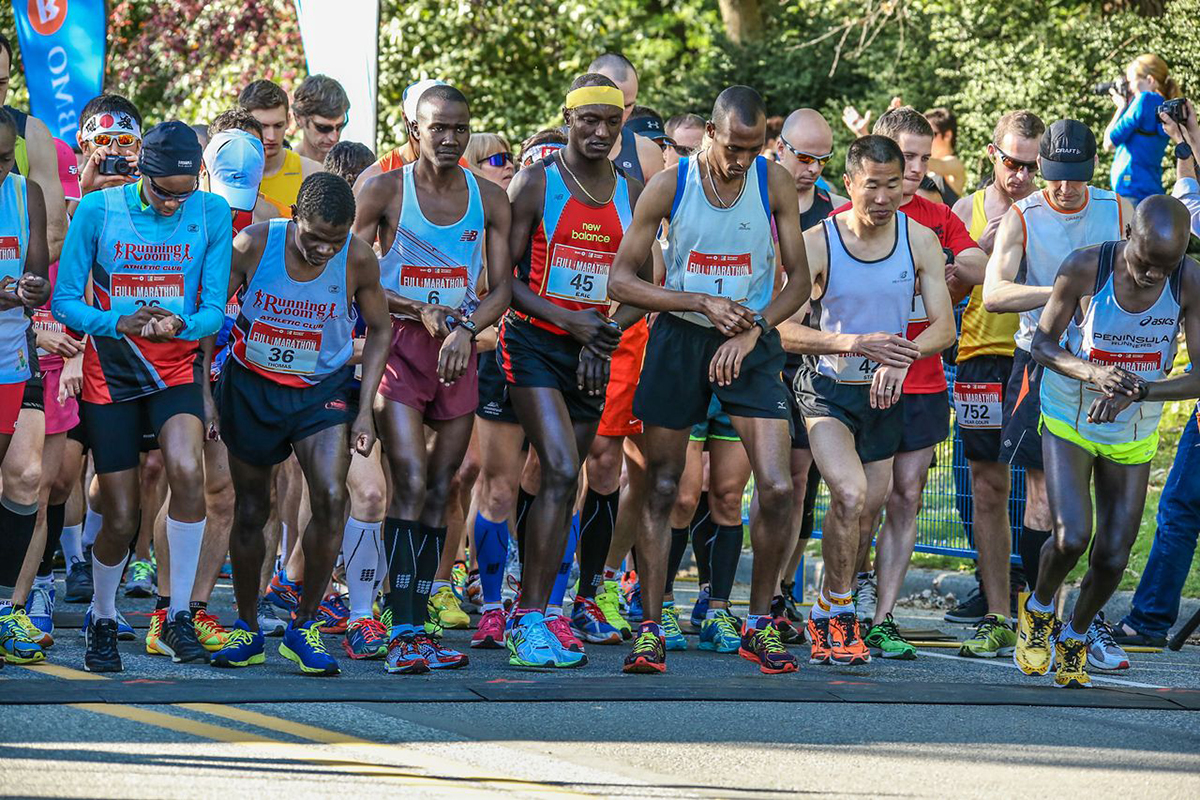 Becoming the fourth Kenyan to win the Half Marathon title, Paul Kimalyo Kimugul broke the event record once again, clocking in at 1:04:18 ahead of defending champ and fellow countryman Kip Kangogo.
On the women's side, Canada's Natasha Fraser, now Wodak, took home her second consecutive BMO Vancouver Half Marathon gold in 1:15:12.
The Course
The 2013 BMO Vancouver Marathon continued on a new ambitious redesign with a few minor enhancements to the Start and Finish Lines. A point-to-point course, the stunning Marathon route starts in Queen Elizabeth Park and leads runners on a scenic tour of Vancouver's neighbourhoods, around the world-renowned Stanley Park Seawall, and towards an exciting downtown Finish Line.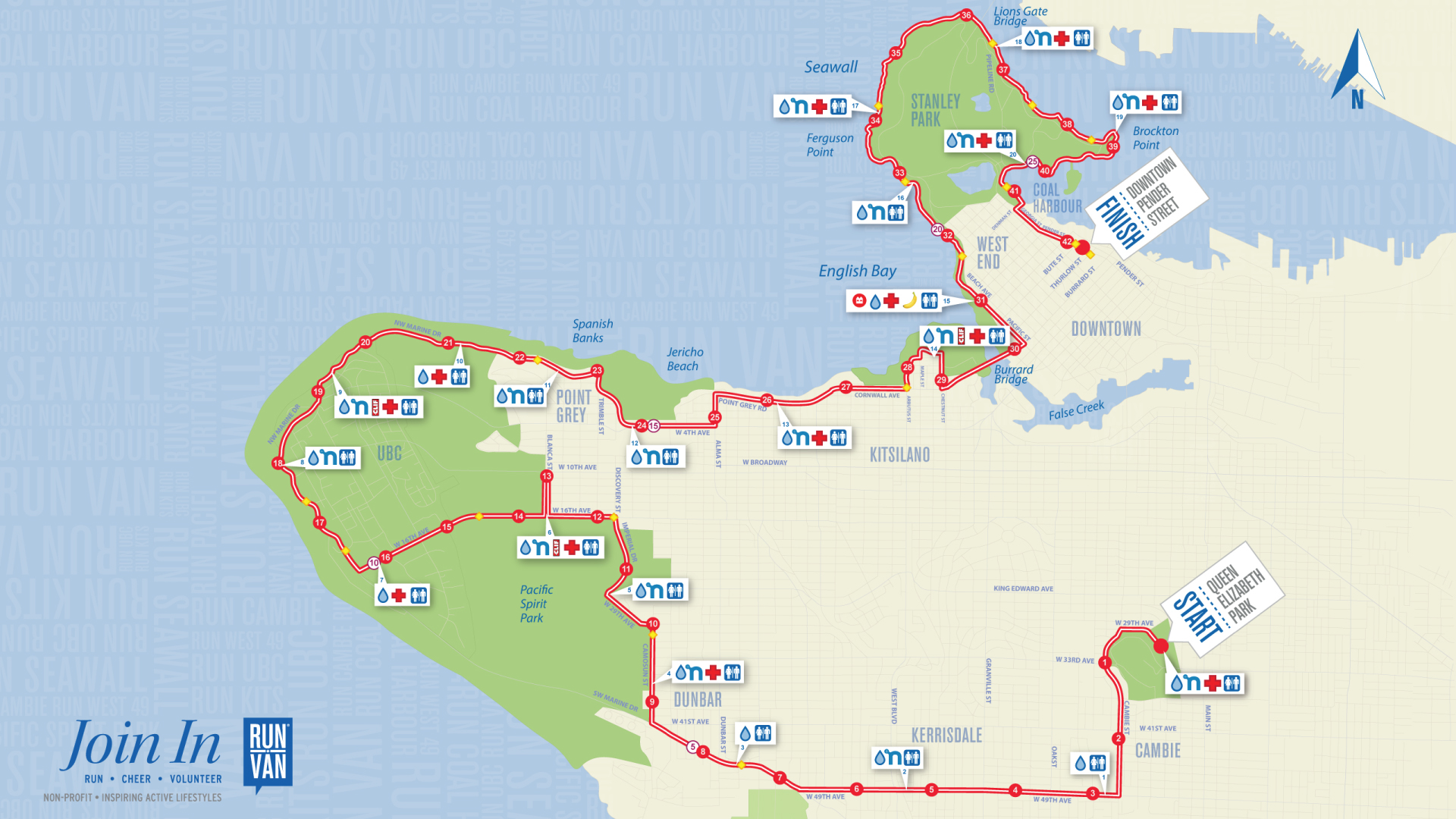 Men
Thomas Omwenga (KEN), 2:24:09
Benard Onsare (KEN), 2:24:11
Gezahn Eshetu (ETH), 2:25:23
Women
Lucy Njeri (KEN), 2:40:34
Alice Ndirangu Waruguru (KEN), 2:47:20
Catrin Jones (CAN), 2:48:19