2014
Legacy of the marathon
2014
May 4, 2014. In 2014, Kimberley Doerksen of Gibsons, BC crossed the Finish Line in her Marathon debut in a record-breaking 2:37:00, a time which remains unchallenged to this day. Coming in second, 2012 champ Ellie Greenwood took home another podium finish at the BMO Vancouver Marathon in 2:43:04.
In the men's division, Ethiopia's Berhanu Mekannon dominated 3787 runners in the 42.2KM discipline, clocking in at 2:21:08 to set a new course record of his own. Runner-up Gilbert Kiptoo returned for his fourth BMO Vancouver Marathon, winning the silver in 2:27:20.
The Half Marathon also saw a new record, as defending champion Paul Kimalyo Kimugul broke his previous time by nearly two minutes to set a new event record of 1:02:36.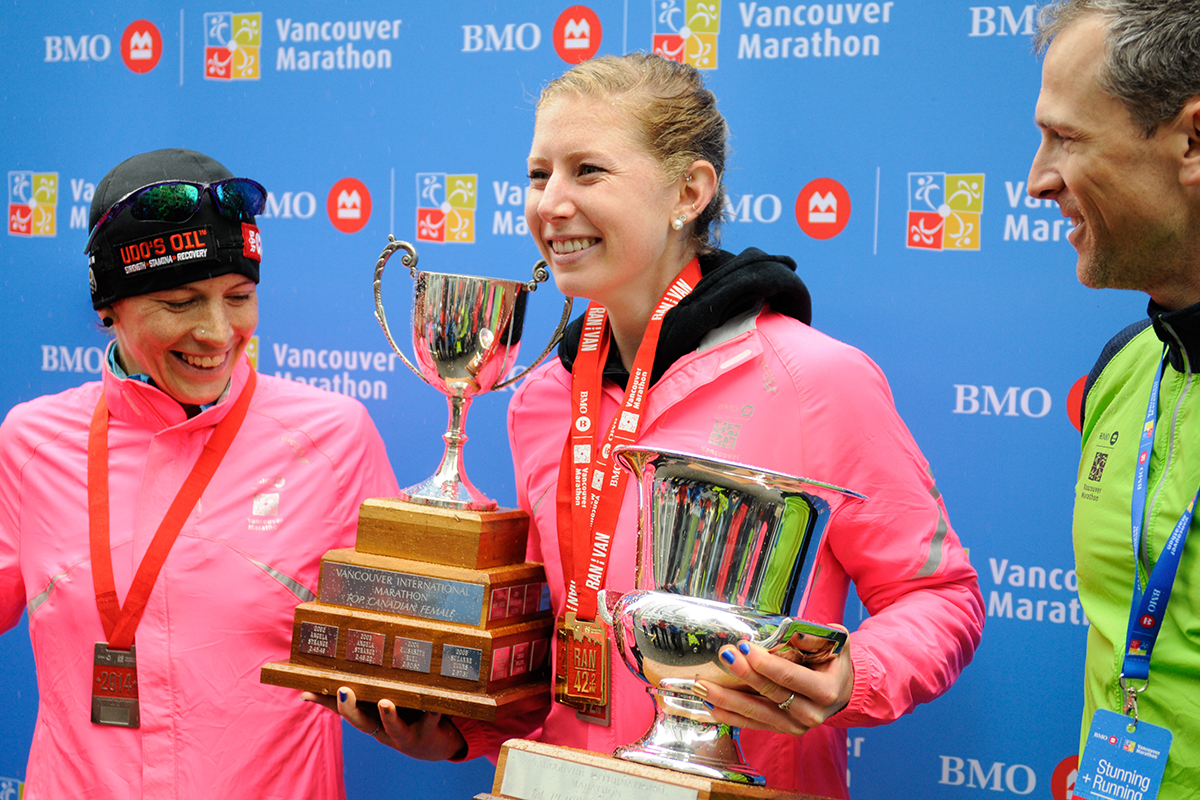 Canada's Kate Bazeley took the women's title in 1:15:18.
The Course
A point-to-point course, the stunning 2014 BMO Vancouver Marathon route starts in Queen Elizabeth Park and leads runners on a scenic tour of Vancouver's neighbourhoods, around the world-renowned Stanley Park Seawall, and towards an exciting downtown Finish Line.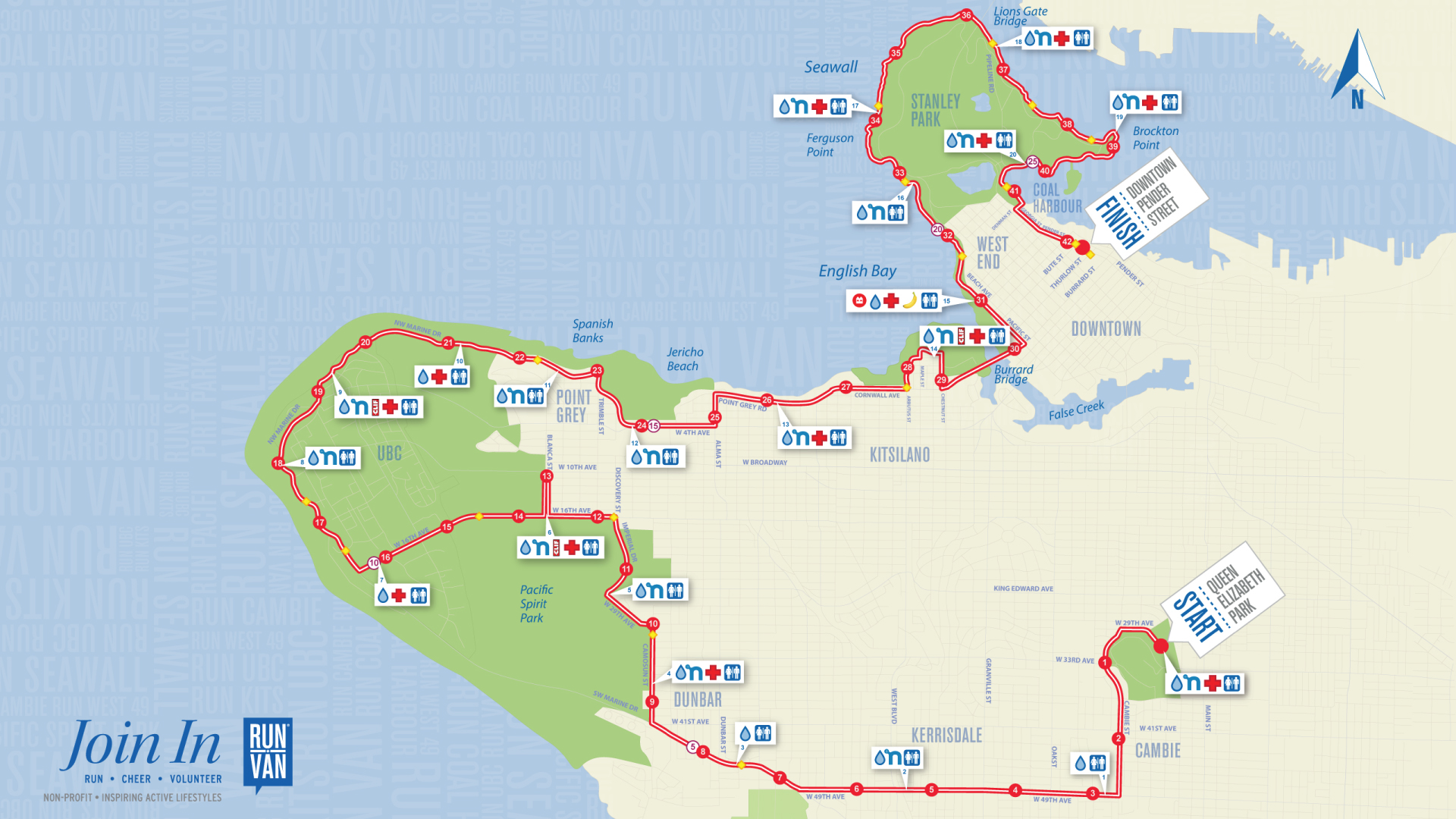 Men
Berhanu Mekonnen (ETH), 2:21:08
Gilbert Kiptoo (KEN), 2:27:20
David Nilsson (SWE), 2:27:46
Women
Kimberley Doerksen (CAN), 2:37:00
Ellie Greenwood (GBR), 2:43:04
Bean Wrenn (USA), 2:51:16