2016
Legacy of the marathon
2016
May 1, 2016. In 2016, 3778 finishers – 2271 men and 1507 women – conquered the 42.2KM in near-perfect race conditions. It was a year of redemption, as last year's runner-ups Daniel Kipkoech and Hirut Guangul returned to each win gold in their respective divisions. Finishing in 2:21:04, Kipkoech kept a strong lead over Ethiopia's Habteselassa Lemma Gemechu, who placed second in 2:23:29. Ryan Day captured the Top Canadian spot in 2:36:44.
Breaking the tape at 2:39:52, Ethiopia's Hirut Guangul improved her last time by almost two minutes to take the top spot at the Vancouver Marathon after coming in second last year. Runner-up Allison Macsas also improved her previous time from 2011 to take home another silver medal in 2:42:07. Three-time podium finisher Ellie Greenwood rounded off the top three in 2:45:21.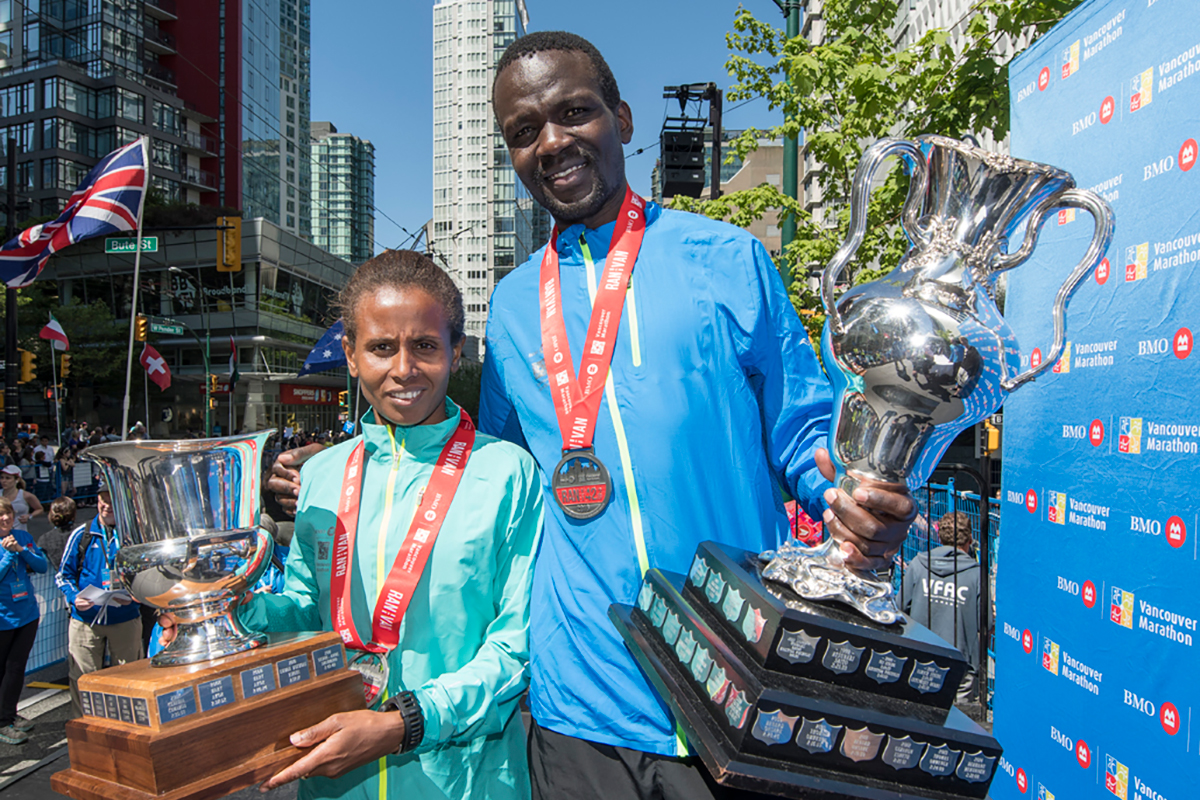 In the Half Marathon, Kenya's Paul Kimalyo Kimugul made his return to take home his third BMO Vancouver Half Marathon gold, while defending champ Jane Murage won her second consecutive title.
The event's first ever champion, Tom Howard, participated in the 8KM and fittingly took home first in his age category of 65-69 with a time of 36:42.
The Course
A point-to-point course, the stunning 2016 BMO Vancouver Marathon route starts in Queen Elizabeth Park and leads runners on a scenic tour of Vancouver's neighbourhoods, around the world-renowned Stanley Park Seawall, and towards an exciting downtown Finish Line.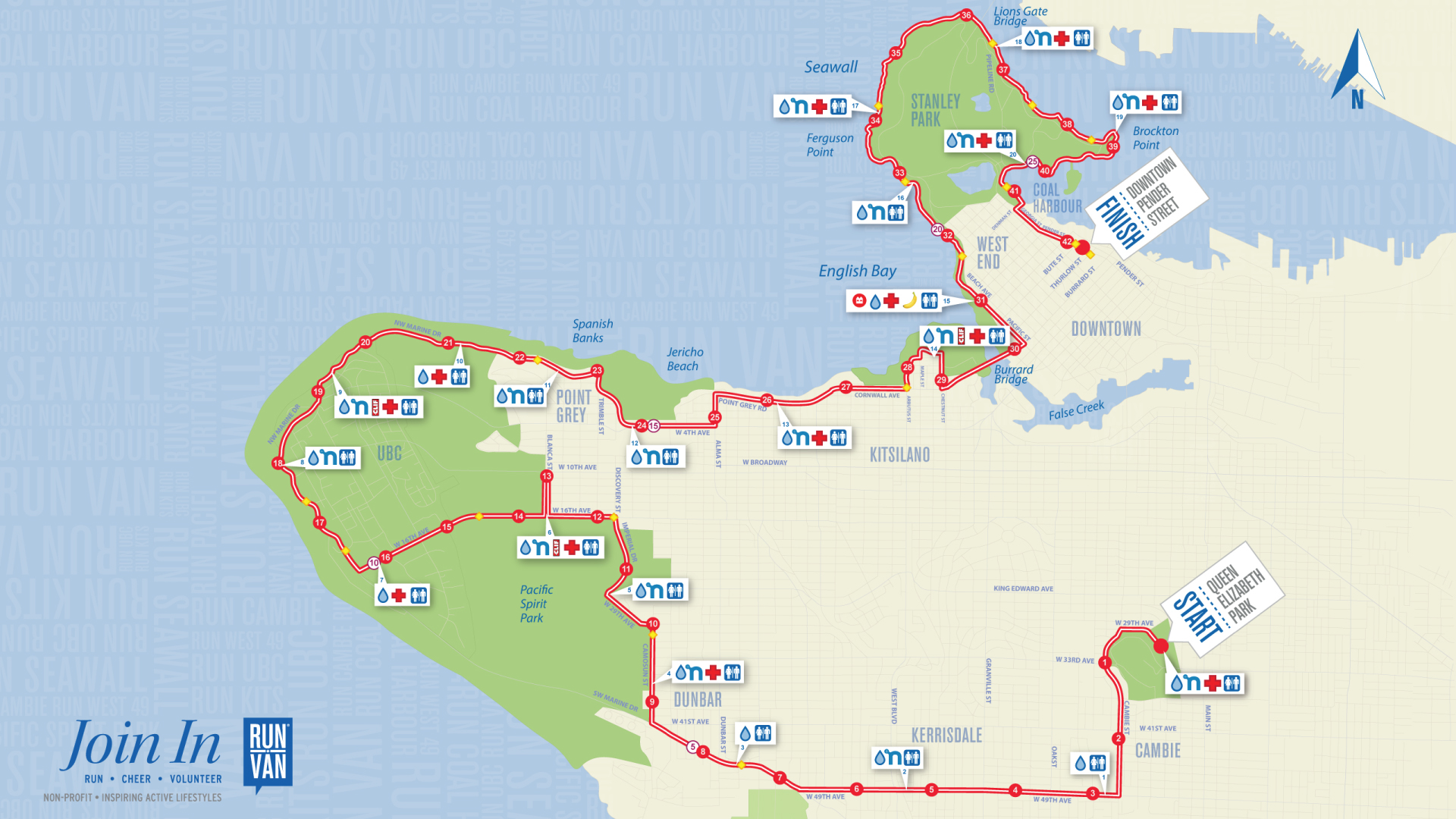 Men
Daniel Kipkoech (KEN), 2:21:04
Habteselassa Lemma Gemechu (ETH), 2:23:29
Ryan Day (CAN), 2:36:44
Women
Hirut Guangul (ETH), 2:39:52
Allison Macsas (USA), 2:42:07
Ellie Greenwood (GBR), 2:45:21