2018
Legacy of the marathon
2018
May 6, 2018. The 2018 Vancouver Marathon welcomed a 17,000+ runners across its five events for the first time in history, with 3758 in the 42.2K discipline. The event also hosted the BC Marathon Championships in conjunction with BC Athletics after holding the BC Half Marathon Championships in the past.
Local run coach Robin Watson took home Marathon gold, Top Canadian and the BC Champion title in a time of 2:27:38. Watson, who also owns the Canadian Vancouver Half Marathon course record, became the first Canadian to win the men's Marathon since 1983. Canadians took all the top spots in the Marathon, with Mike Trites, Robert Brouillette, Ed McCarthy and Craig McMillan rounding up the top 5.
Chinese elite Zhiling Zheng became the first-ever Chinese runner to win the Vancouver Marathon, crossing the Finish Line well ahead of her competition at 2:43:50. Mexico's Margarita Quintero took home the silver, while Catrin Jones captured another Top Canadian title.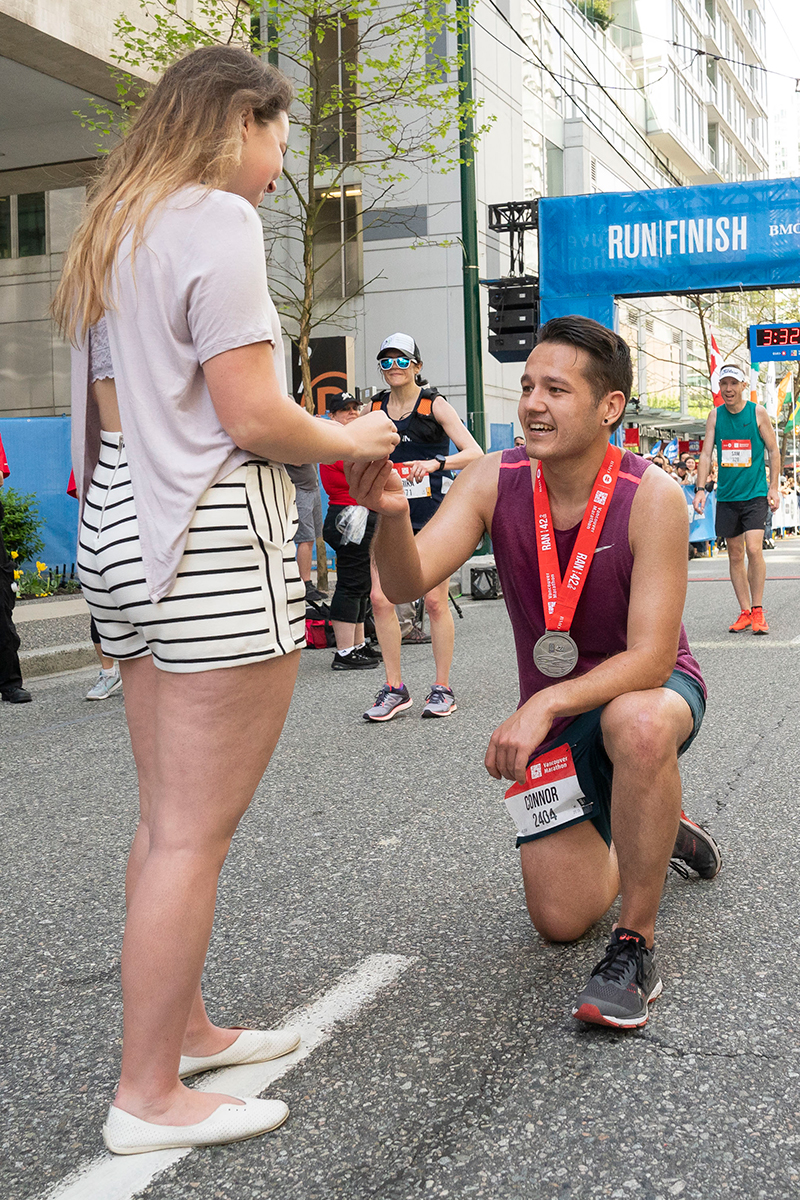 In the Half, defending champion Natasha Wodak easily took home her fourth BMO Vancouver Half Marathon gold in 1:14:01, while Kenya's George Towett broke the tape in the men's race at 1:04:33.
As if to continue last year's 'marriage' theme, local Connor Hasegawa proposed to his girlfriend Chantelle Adamson at the Finish Line after running 42.2KM. Adamson, who ran the Half Marathon earlier in the day, met him at the Finish and was surprised with a ring.
The Course
A stunning point-to-point course, the 2018 BMO Vancouver Marathon route starts in Queen Elizabeth Park and leads runners on a scenic tour of Vancouver's neighbourhoods, around the world-renowned Stanley Park Seawall, and towards an exciting downtown Finish Line.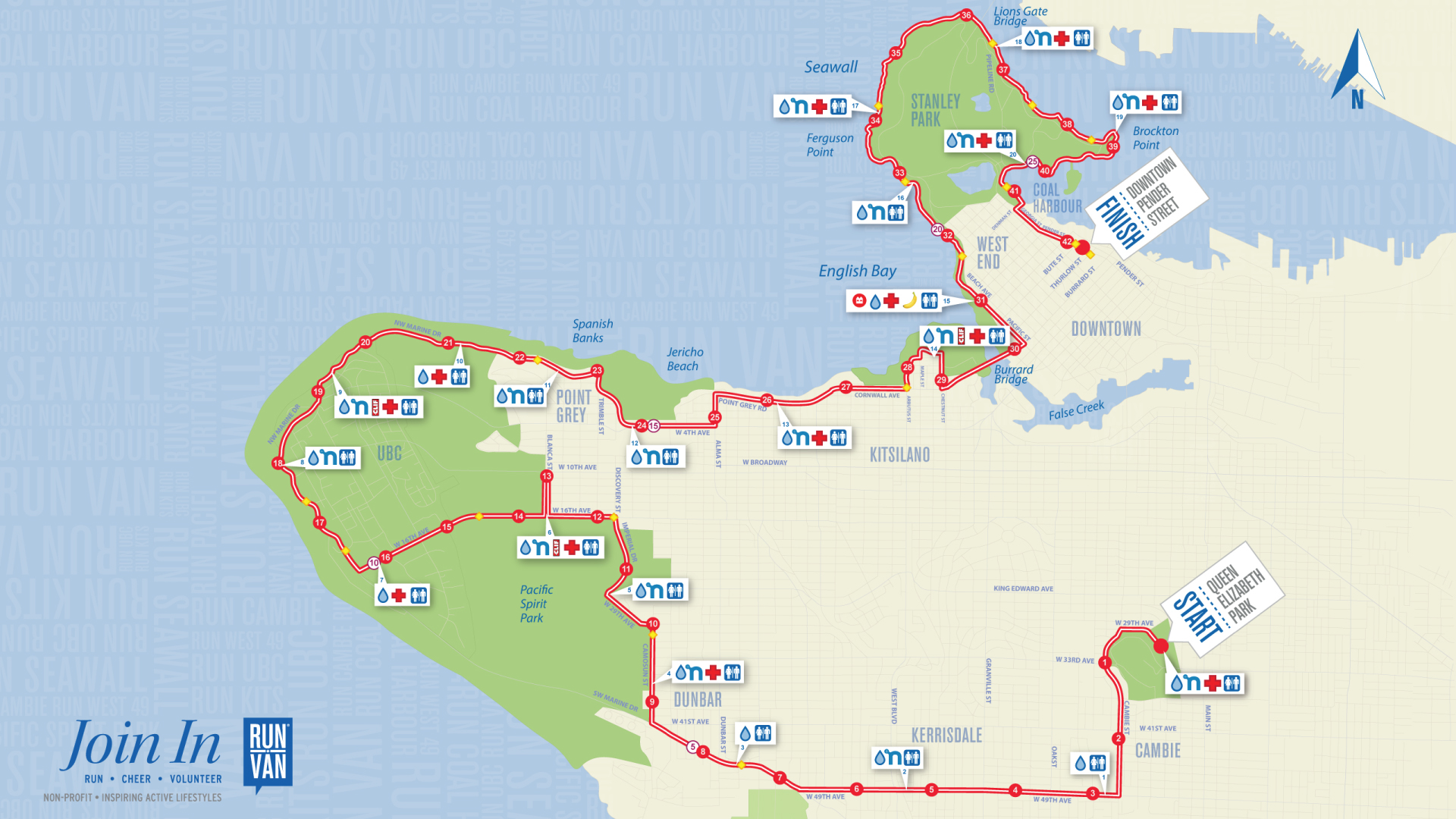 Men
Robin Watson (CAN), 2:27:38
Mike Trites (CAN), 2:31:42
Robert Brouillette (CAN), 2:33:18
Women
Zhiling Zheng (CHN), 2:43:50
Margarita Quintero (MEX), 2:50:25
Catrin Jones (CAN), 2:50:45