RESOURCES
Training Tips, running advice + more
Frequently Asked Questions
What is a Marathon?
A marathon is a competitive long-distance race spanning 42.2 KM or 26.2 miles.
The BMO Vancouver Marathon in May is Vancouver's only Marathon, and the host of the BC Marathon Championships.
What is the distance of a Marathon?
A Marathon is equivalent to 42.2 KM or 26.2 miles. A Half Marathon is 21.1KM or 13.1 miles.
What types of running races are there?
There are several race distances for runners to choose from. RUNVAN® offers events ranging from 5KM up to a full Marathon, in addition to shorter distances for kids. Search by distance.
How long do I need to train for a Marathon?
To properly prepare for a Marathon, runners train an average of six to eight months and run four times a week.
You can find a sample 17-week training plan designed by Running Room founder, John Stanton, here.
What is the best weather for running a Marathon?
The optimal condition for running a Marathon is clear skies and temperatures between 10ºC and 18ªC.
Vancouver's only Marathon event is held annually on the first weekend of May. This is traditionally an ideal time to race in Vancouver, and has proven perfect conditions for running a Marathon or Half Marathon.
What are the most popular destination races?
According to Forbes Travel Guide, the top destination marathons in the world include the BMO Vancouver Marathon in May, Tokyo Marathon, Boston Marathon, and New York City Marathon. A complete list can be found here.
From the RUNVAN Community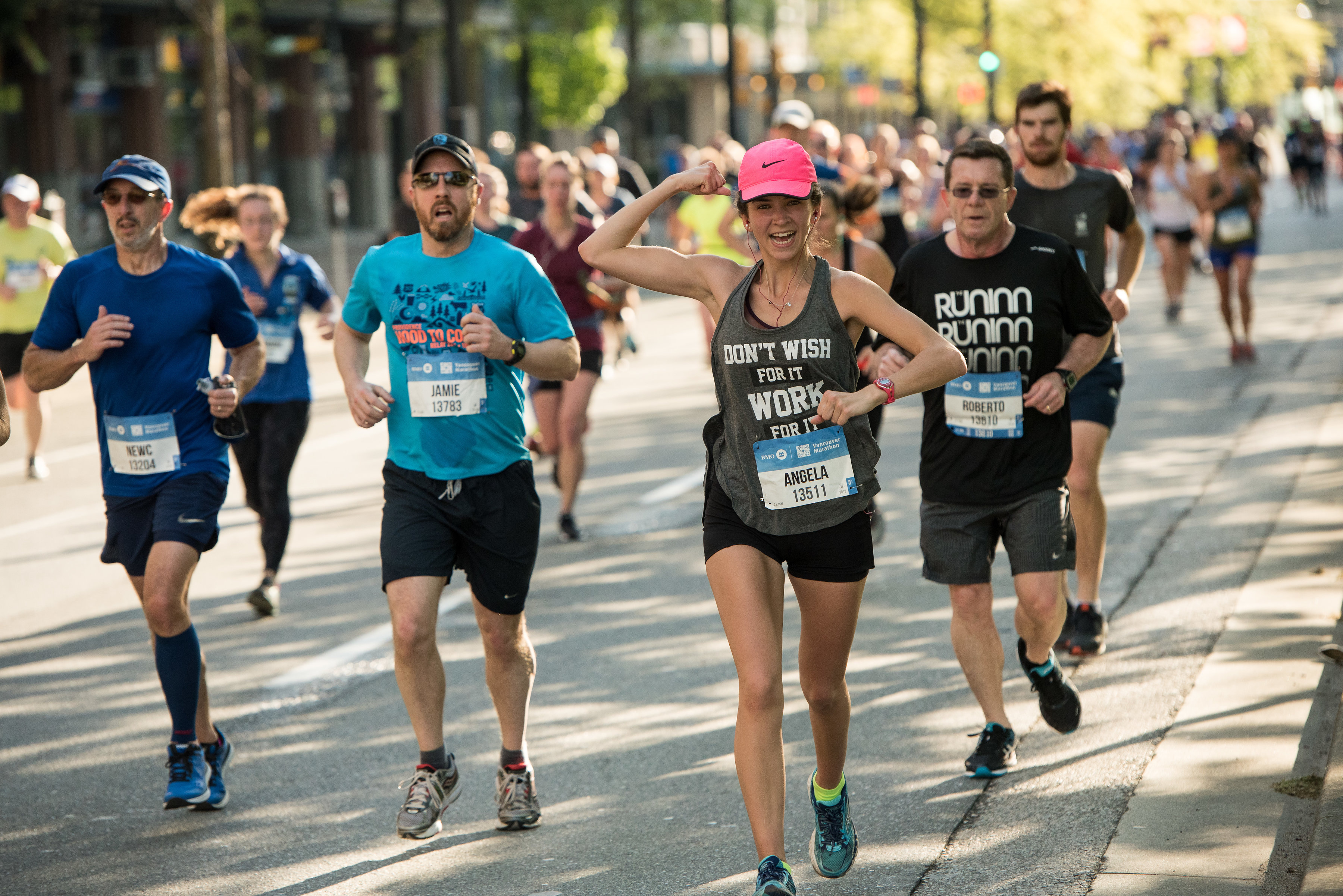 By RUNVAN®. With some hard work and training, crossing "Run a Marathon" off your bucket-list is a more attainable feat than you'd think.
read more