Run COAL HARBOUR
Vancouver Neighbourhoods
Coal Harbour
Right on the water's edge, Coal Harbour was originally named after coal was found in the harbour. The neighbourhood stretches along the Burrard Inlet from Stanley Park to downtown Vancouver, and has become a new official neighbourhood of Vancouver since the development of the upscale high-rise buildings during the 1990s.
Bordering the city's financial district and Stanley Park, Coal Harbour is quiet and laidback in comparison to the bustling streets of Yaletown or the West End. With the beautiful North Shore Mountains visible across the water and the Seawall path continuing along the marina for runners and cyclists, Coal Harbour is the perfect place to relax, go for a stroll or visit one of the area's many casual and upscale eateries. Yachts and cruise ships fill up the docks, while visitors can watch seaplanes take off and land.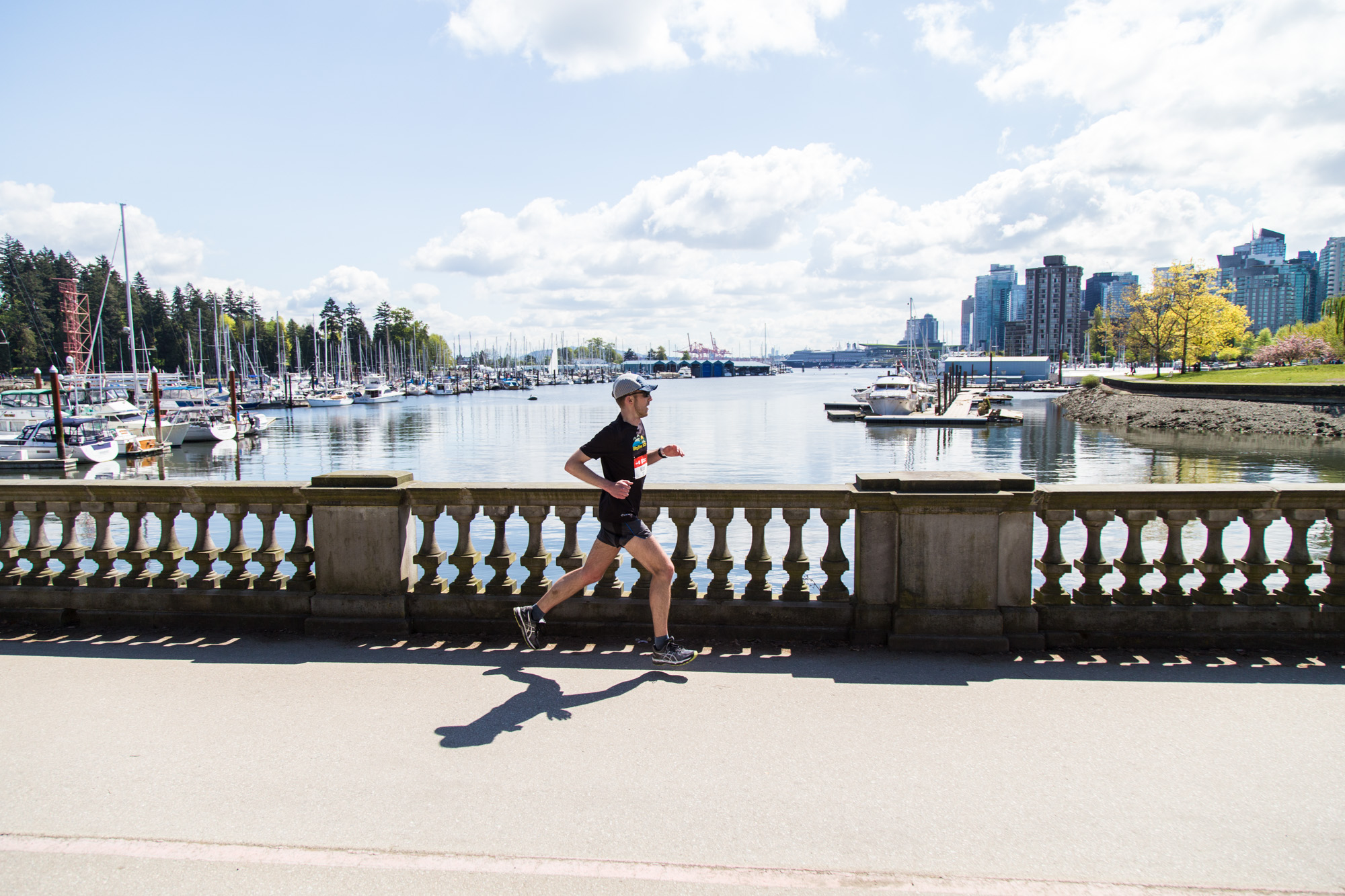 The area's major landmarks including Canada Place, the Vancouver Convention Centre, and the 2010 Olympics Cauldron are visible across the water along the First Half course before runners return to the West End. The BMO Vancouver, Half Marathon, 8KM and Relay runner all get a taste of this upscale neighbourhood before reaching the Finish Line.
Featured on the First Half, BMO Vancouver Marathon, Half Marathon, 8KM and Relay courses.
Canada Place
Situated along the waterfront, the iconic white sails of Canada Place have made the building a prominent landmark in the city. Serving as both a convention centre and cruise ship terminal, Canada Place is especially eventful in the spring and summer months when tourists come to visit, and is the home of FlyOver Canada, a virtual flight ride. Learn more
Vancouver Convention Centre
With breathtaking harbourfront views, the Vancouver Convention Centre hosts some of the city's largest and most prestigious events, including TED and the Health, Sports and Lifestyle Expo. Learn more
Olympic Cauldron
Leftover from the 2010 Vancouver Winter Olympics, the Olympic Cauldron remains a legacy piece from the event. Occasionally lit for special events, the Olympic Cauldron at Jack Poole Plaza is a popular photo op for visitors. Learn more
Digital Orca
Designed by Canadian sculptor Douglas Coupland, the Digital Orca is a local favourite art piece installed next to the Vancouver Convention Centre. Made to address the "massive changes currently reshaping the economy of the Province", the sculpture is another classic photo backdrop for visitors.