Run KITS BEACH
Vancouver BEACHES
KITSILANO BEACH
Deemed Vancouver's most popular summer beach, Kitsilano Beach – or "Kits Beach", to locals – can be considered Vancouver's "Venice Beach" equivalent. Beach-goers range from buff and bronzed bodies, stroller-pushing families, athletic joggers, to everyday loungers, making Kits an ideal people-watching location. Grassy patches back the beach and are perfect for tossing frisbees, while the tennis courts and beach volleyball nets are always busy with action every summer.
Aside from traditional beach activities, Kits Beach plays host to a number of local festivals. Kits Fest occurs every summer, and is a sports and healthy living community festival that celebrates diversity and inclusiveness for all ages at every event.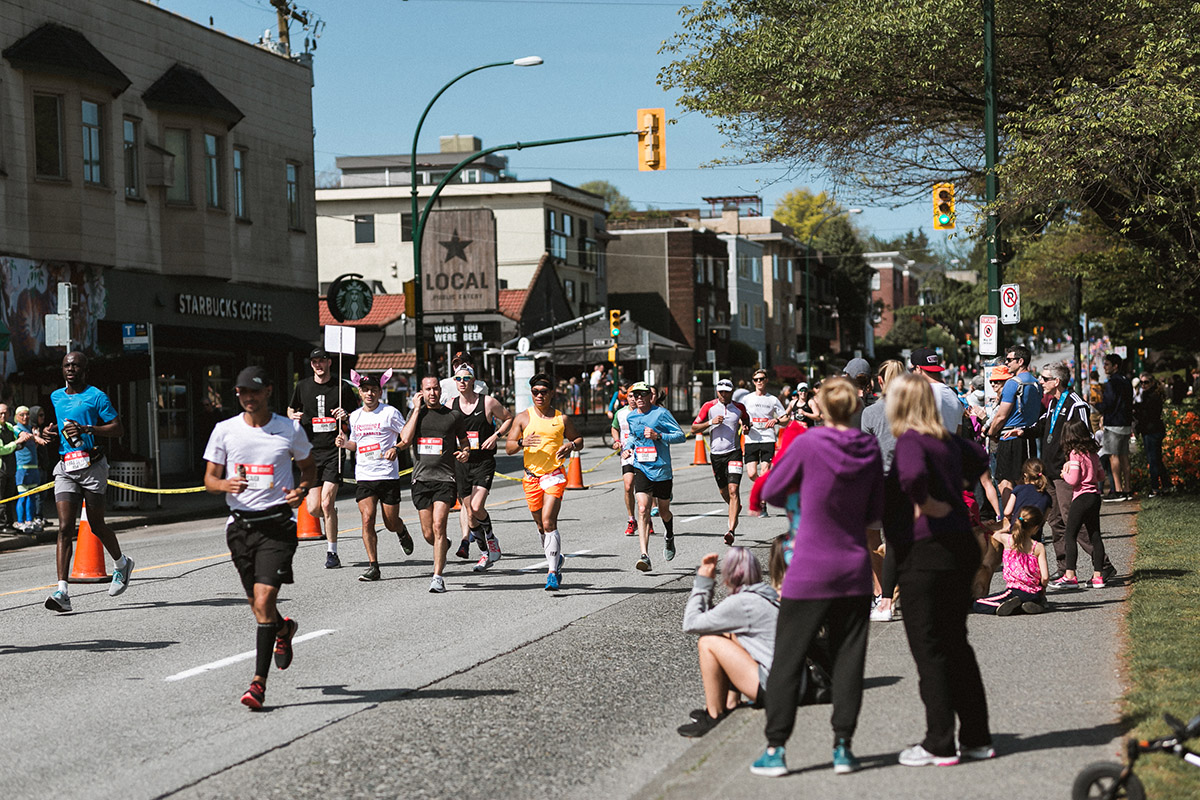 Kits Beach offers a stunning backdrop of the North Shore mountains against the blue sea, and swimmers can enjoy the scenic view from Kits Pool, Canada's longest pool, extending 137m along the beach. That's almost three times the size of an Olympic pool! A go-to spot for swimmers and triathletes getting their summer training in, there is a large space for adults and children to splash around in and gaze at the panoramic city views.
A popular spot during the summer months, Kits Beach is the perfect place to participate in sport, jog, or sunbathe.
BMO Vancouver Marathon and Relay runners experience a taste of the beauty of Kits Beach around the 27KM mark.
Featured on the BMO Vancouver Marathon and Relay courses.