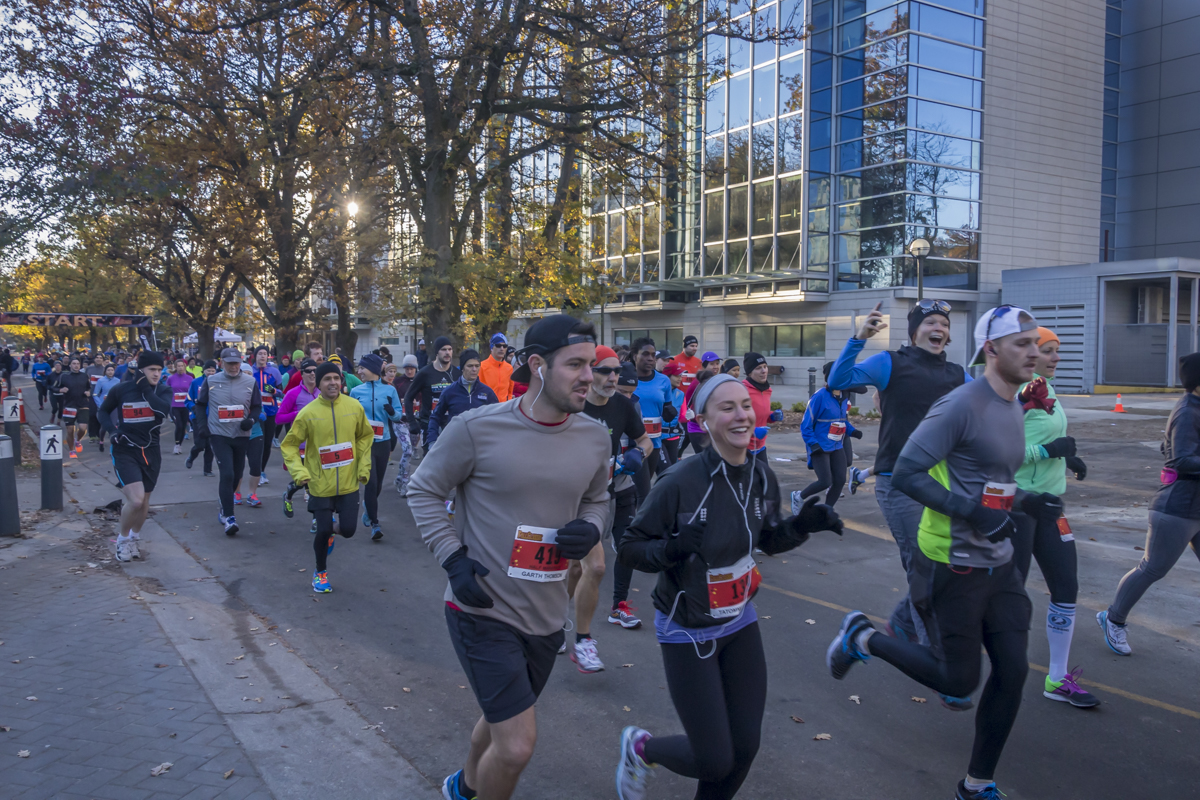 Fall Classic on November 15th officially sold out!
Vancouver, BC – November 10th, 2015 – The Fall Classic Run at UBC has officially reached capacity for its Half Marathon, 10KM and 5KM events. Over 2,000 runners are anticipated to run through the UBC campus on November 15th. As one of Vancouver's last great runs of the year, the Fall Classic includes great race atmosphere, prizes, indoor post race celebrations, lively entertainment, and race benefits for all runners.
"We are thrilled with the fantastic response from runners for the Fall Classic. As a non-profit organization, we strive to grow the running community through great events with the help of great partners and volunteers," says Charlene Krepiakevich, Executive Director of the local non-profit Vancouver International Marathon Society, organizers of the Fall Classic.
The Fall Classic has partnered with great sponsors and charities to ensure an amazing experience for all runners, volunteers, and spectators. This year, participants will receive a $20 gift card from Forerunners, free Stanley Park Beer, a $200 coupon from BikeHike Adventures, and a chance to win free flights to Tokyo! Charity partners Movember Foundation and Ronald McDonald House will also have a great presence at the events this Sunday as they raise funds for men's health and families in need.
"With the help of these wonderful sponsors and charities, we have the ability to offer added benefits along with an amazing race experience," adds Krepiakevich.
Participants also enjoy fun festivities after the race including a beer challenge game presented by Mahony and Sons. As well, post race celebrations and award ceremony for top finishers, largest team and best costume will take place inside at the incredible Nest building in UBC.
A waitlist for each event has been created to try and accommodate the high demand of runners wanting to participate this weekend. Runners who aren't able to compete will still be able to join the fun and come out to cheer or volunteer. Package pickup will occur at Forerunners this Friday 3pm – 8pm and Saturday 10am – 6pm, and at the old UBC Student Union Building on Sunday Morning before the races.
The Fall Classic is the final race of the Society's new 2015 RUNVAN® race series. Next up in the RUNVAN® race series is the 45th anniversary of the BMO Vancouver Marathon on May 1st, 2016. The event features Vancouver's only marathon, a Marathon Relay, fast Half Marathon, 8KM race, 2.5KM Walk and Kids Run. Early Bird pricing is still available so runners are encouraged to join in and register early for the event next May.
For more information about the Fall Classic, please visit FallClassicRun.ca