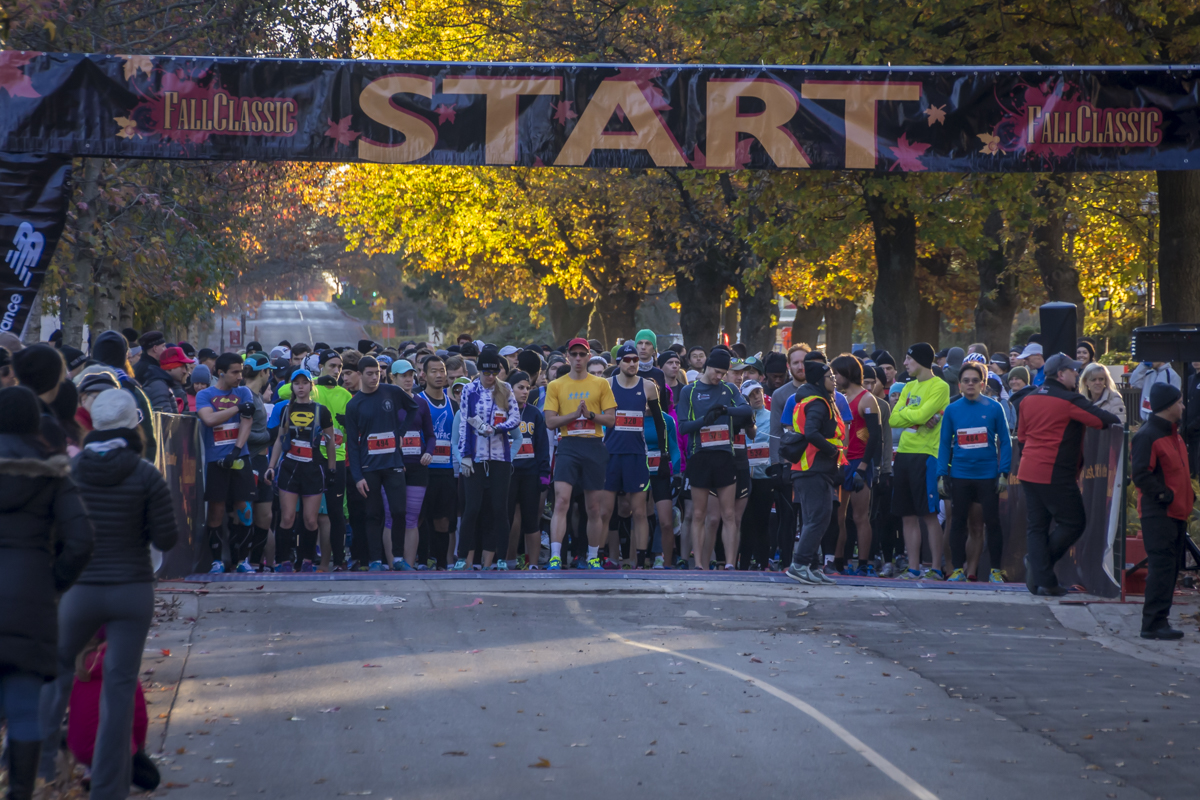 The Fall Classic Run at UBC has signed New Balance and Forerunners as its Official Shoe, Apparel and Running Retail Sponsor with a new three-year sponsorship that extends through 2017. Runners of the event's next race on November 15th, 2015, will now also enjoy a free $20 Forerunners gift card valid on New Balance products.
"New Balance and Forerunners have been enhancing the Fall Classic race experience for many years, but their new larger investment over the next three years will provide even greater value to runners," says Charlene Krepiakevich, Executive Director of the Vancouver International Marathon Society, organizers of the Fall Classic Run held annually in mid-November.
"As a non-profit, volunteer-based organization, the Society looks for partnerships that bring greater value to our participants, and this renewed deal with New Balance and Forerunners is no exception," adds Krepiakevich.
New Balance and Forerunners are pillars in local running community, offering quality advice, athletic merchandise and innovative footwear to get runners across that Finish Line. Forerunners also offers training options that will help runners be prepared for the Fall Classic's fast 5KM, 10KM and Half Marathon race distances.
"Forerunners is excited to continue its partnership with New Balance and the Fall Classic with these special benefits for runners of all abilities," adds Forerunners Founder, Peter Butler. "The Fall Classic is a fun and fast course with a great race atmosphere, and we are happy to continue our support of the popular local event."
In addition to receiving a free $20 gift card, runners this year will also enjoy a complimentary Stanley Park beer courtesy of Mahony and Sons, plus lots of extras including food, drinks, music, awards and a lively post-race celebration. New prizing will also be available this year for the largest team, best costumes and the Beer Mile presented by Mahony & Sons.
New Balance will contribute to some of that prizing that includes age category winners from Under 19, to 100+. Forerunners will further host package pick-up at their West 4th location over two-days, on Friday and Saturday, before the Sunday, November 15th event out at the University of British Columbia.
Sign up now and you can run the 5KM for just $39, the 10KM for $49 and the Half Marathon for only $59. Students and Youth enjoy even deeper discounts, as the Society has reduced entry fees this year and increased race value as an incentive for all runners to join in and stay active. End your running session on a high note and join in under colourful fall foliage!
Known as the last great run of the year, the Fall Classic is the third and final event in the Society's new RunVan Race Series. The non-profit acquired the Fall Classic and Granville Island Turkey Trot late last year and has bulked up both events with new race offerings, new race distances, and lower pricing.